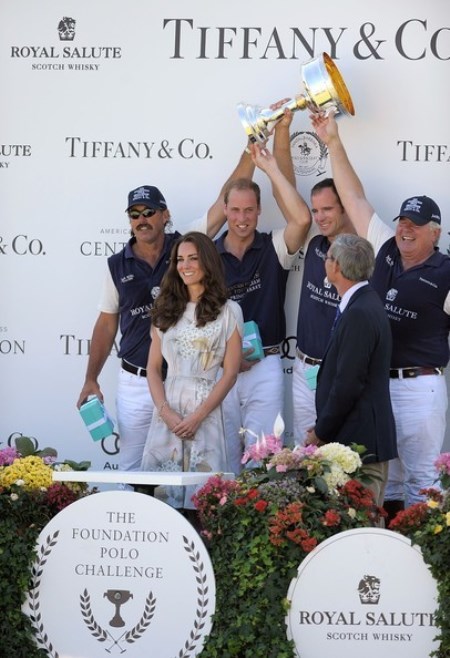 It's been a pretty good year for Prince William thus far: his engagement and wedding to the lovely Kate Middleton in late April, and now, his team's victory at the Foundation Polo Challenge in Carpenteria, Los Angeles.
The Duke of Cambridge's polo team, sponsored by august Scotch whisky house Royal Salute, clinched the title after a nail-bitingly intense round of competitions against teams sponsored by Audi and American Express's Centurion – the Duke himself scored four goals, three of them made during the last few minutes of the final chukka.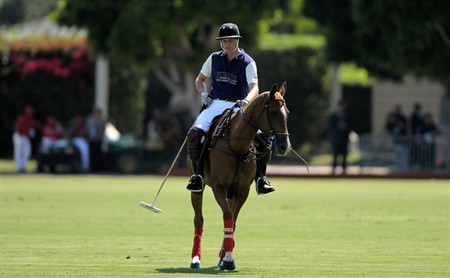 The Tiffany-designed Silver Cup was presented to Prince William's winning Royal Salute teammates by Catherine, the Duchess of Cambridge – a perfect photographic opportunity, given the Duke and Duchess' very public display of affection on the winner's stage.
In what has emerged as the social event of the summer, the Foundation Polo Challenge, held at the Santa Barbara Polo and Racquet Club, saw the Duke and Duchess of Cambridge as well as a litany of luminaries such as Hollywood celebs Rob Lowe, Billy Zane, Jennifer Love-Hewitt, Nicolette Sheridan and model Molly Sims.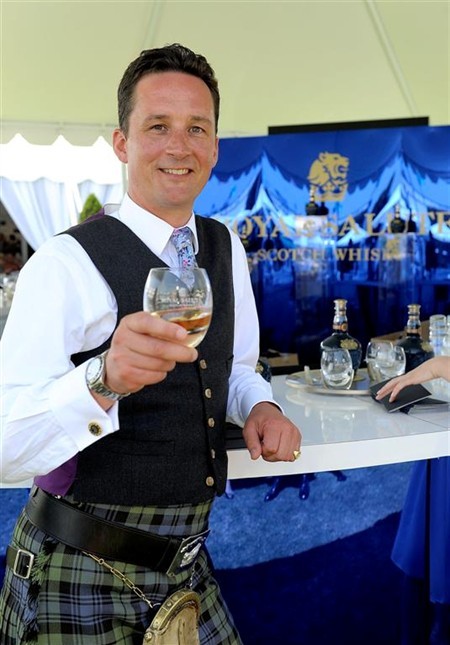 Also in attendance was His Grace, Torqhil Ian Campbell, 13th Duke of Argyll, patron and ambassador for Royal Salute (photo above). Commenting on the match, the Duke said, "As a long-time friend of Royal Salute, it has been a real honour to be here representing the luxury British brand at this exclusive polo event. Royal Salute is very proud to be associated with The Foundation Polo Challenge, especially as it provides the opportunity to support such a very worthwhile cause."
The event itself raised millions of dollars for the American Friends of The Foundation of Prince William and Prince Harry, which supports sustainable development at home and overseas; veteran's welfare; and vulnerable young people in society.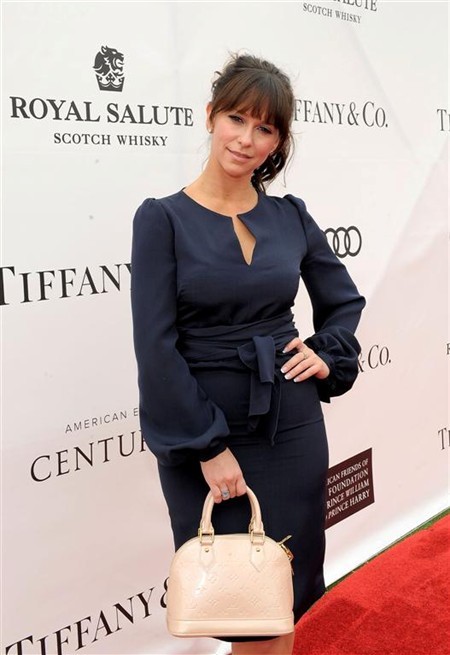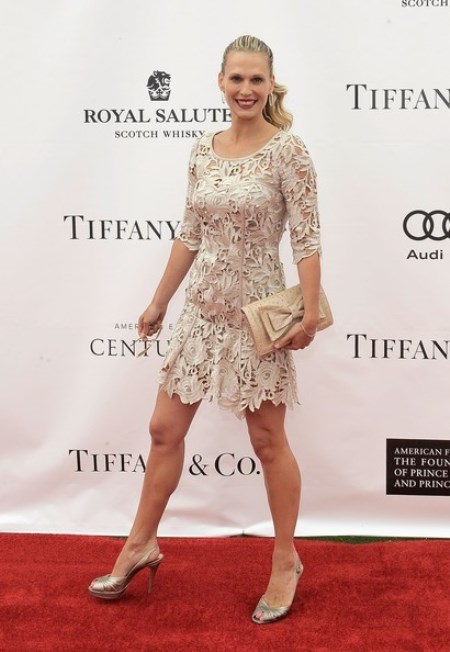 Molly Sims