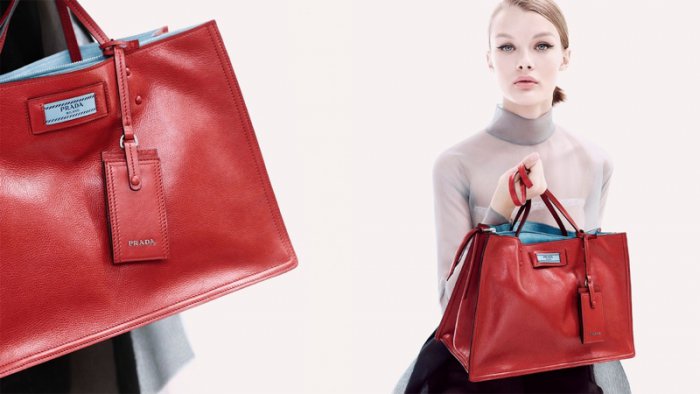 Kris Grikaite fronts Prada Resort 2018 'Synthesis' campaign
Kris Grikaite is back for the second incarnation of Prada's 365 Resort 2018 campaign. Called 'Synthesis', the advertisements juxtapose closeup shots of the model alongside images of new season handbags. In the cropped shots, Kris mesmerizes while wearing a retro inspired cat eye.
Photographed by Willy Vanderperre, the campaign spotlights signature Prada bags including the Cahier and Etiquette. The accessories get updated with colorful artworks illustrated by James Jean.
———————————————–
PRADA RESORT 2018 'SYNTHESIS' CAMPAIGN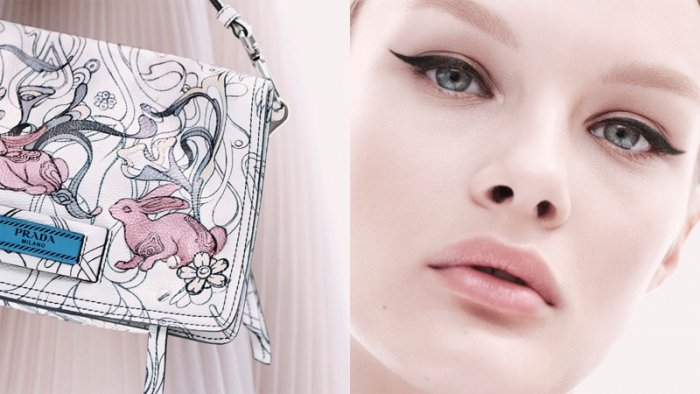 Model Kris Grikaite gets her closeup in Prada 'Synthesis' resort 2018 campaign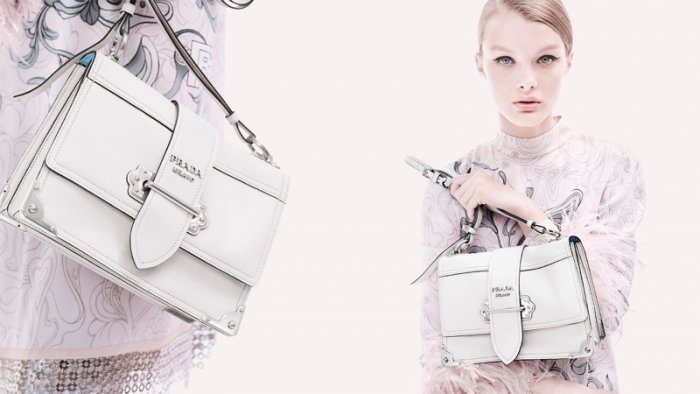 Prada unveils resort 2018 'Synthesis' advertising campaign