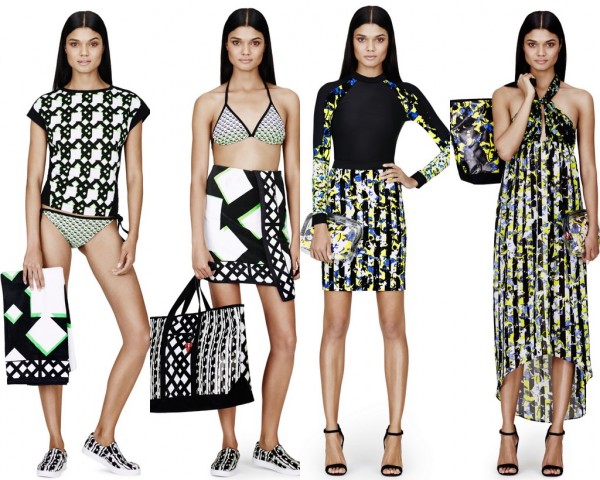 Known for his bold patterns and colorful prints on the runway, Peter Pilotto doesn't shy away from his signature designs for the Target collection.
"By working with Target, we're able to broaden our reach and bring our design aesthetic to an entirely new audience", Peter Pilotto stated while De Vos added that "This is a pivotal moment for our brand. Our collection for Target embodies the elegance and spirit of our own line but makes it accessible to everyone."
The limited-edition range features nearly 70 print-filled pieces, including women's apparel, accessories and swimwear, retailing from $14.99 to $17.99 — a price range that most shoppers can enjoy in comparison to Pilotto's own runway dresses, which can cost up to $2,000.
The exclusive collection is available from 9th of February at most Target stores, with a special curated selection available at Net-A-Porter.