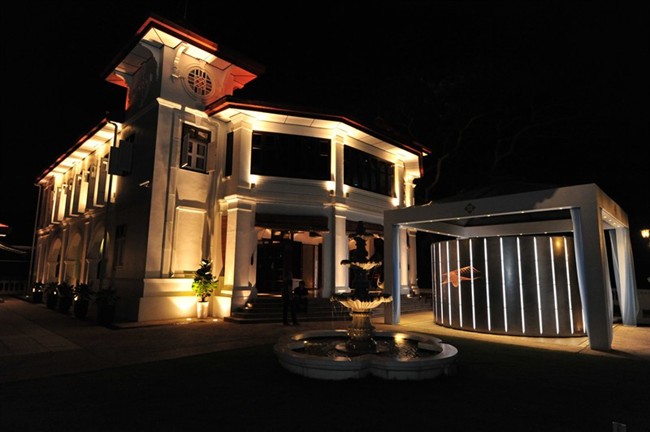 The Patek Philippe Chronographs Exhibition was held at the Alkaff Mansion
First Asian pit-stop for Patek Philippe's traveling exhibit of staggeringly beautiful chronographs: Singapore! After making sojourns through the most captivating cities of Europe – London, Munich, Milan – watch collectors in Singapore were finally privy to the eagerly anticipated display of Patek Philippe's horological know-how, when the exhibition descended upon the balmy shores of Singapore.
Friends of the fine Swiss manufacture were whisked away to the colonial grounds of Alkaff Mansion, where the Old World charm of the breezy courtyard, festooned with glimmering chandeliers, made for the most evocative venue for a night of cocktails and watch-admiring.
For the grand reveal of the exhibit in Singapore, guests were graced by the appearance of Patek Phillipe's President Thierry Stern and Honorary President Philippe Stern, who were on hand to unveil the breath-taking Chronograph Cube.
Enter the futuristic space and you'll be transported to a world where past and present collide: historical timepieces and current chronographs were specially flown in, to allow guests a glimpse into the rarefied world of watch-making.
Horologists will know that Patek Philippe have honed its technical prowess and sense of aesthetic refinement for over more than 150 years: the manufacture now ranks as one of the most prestigious and innovative makers of chronographs.
The brand's august history and production milestones were on full display – special mention must be made of the latest novelty from Basel World 2012, the Split-seconds chronograph with Perpetual Calendar indication and aperture display.
Guests were greeted by the grand façade that led to the courtyard marquee where the cocktail dinner took place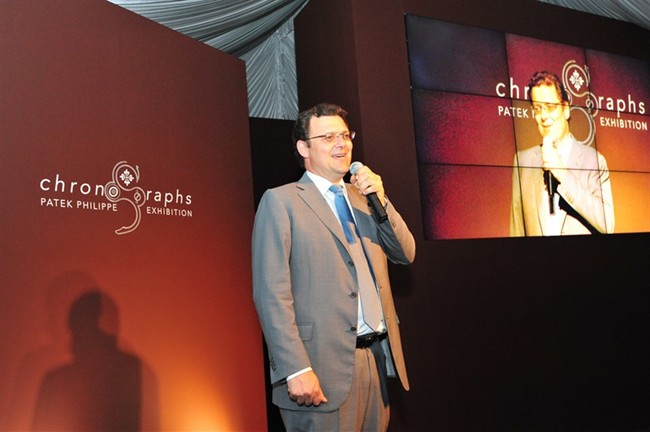 Thierry Stern, President of Patek Philippe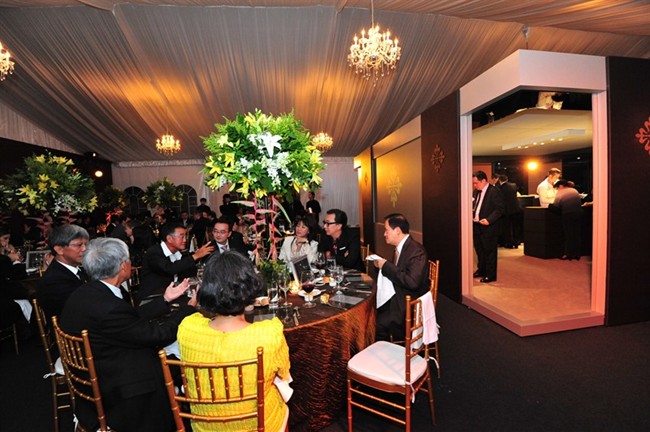 Guests having dinner at the courtyard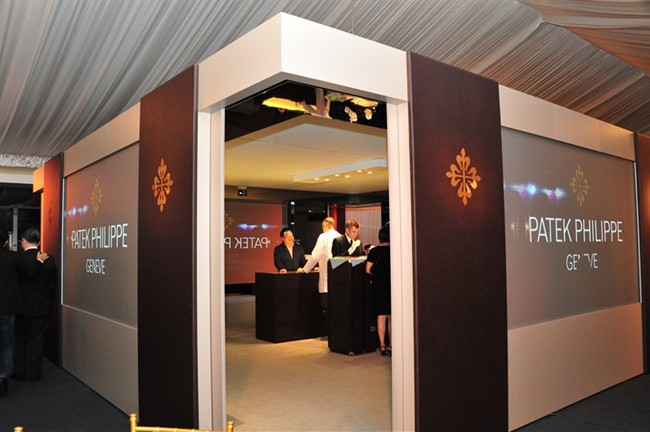 A specially curated collection of Patek Philippe's chronographs on display in the Chronographs cube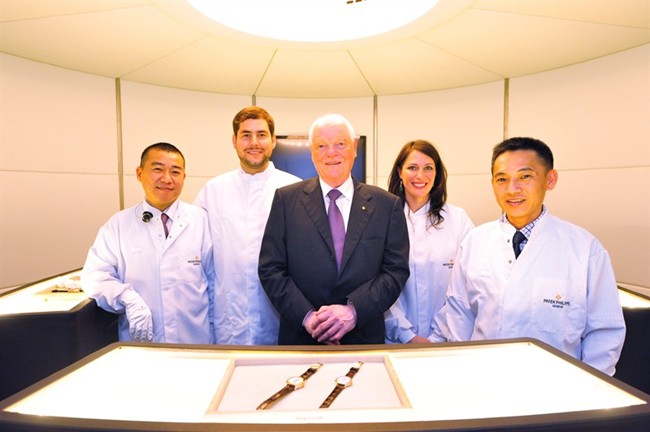 Philippe Stern flanked by Patek Philippe watchmakers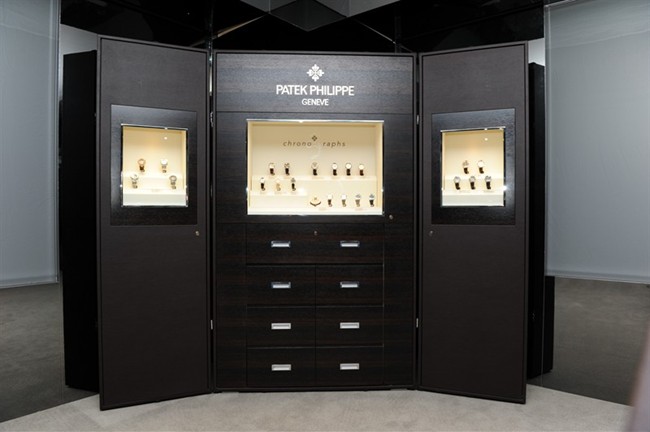 Patek Philippe Chronograph Showcase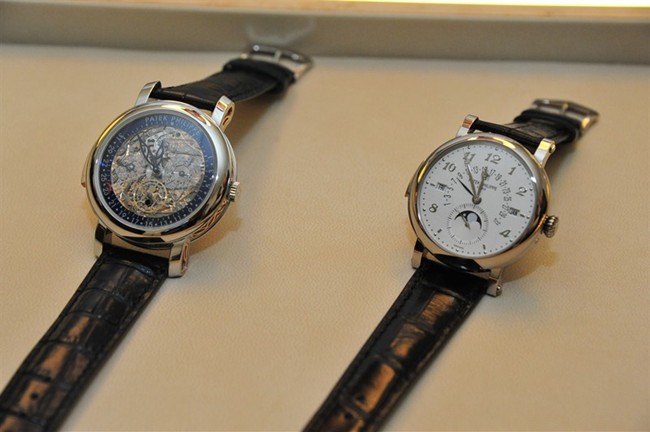 Minute Repeaters Ref. 5104 and 5216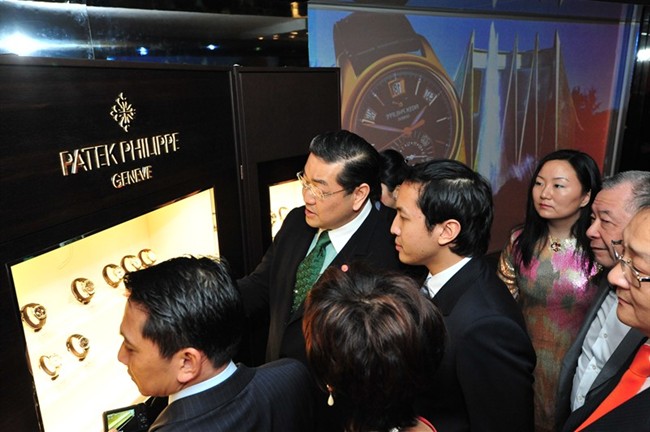 Guests admiring the Patek Philippe Grand Complications Display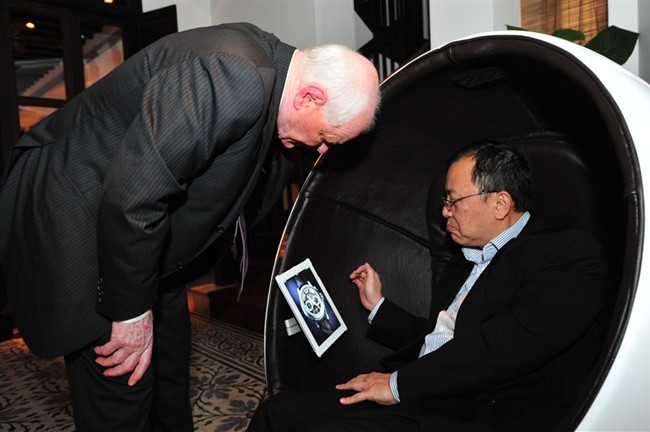 Mr Philippe Stern with guest viewing the minute repeater on the iPad in the specially customized couch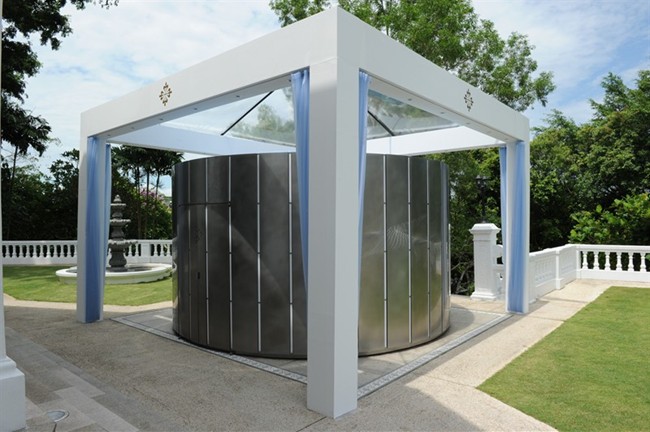 Patek Philippe Minute Repeater Sound Chamber Cylinder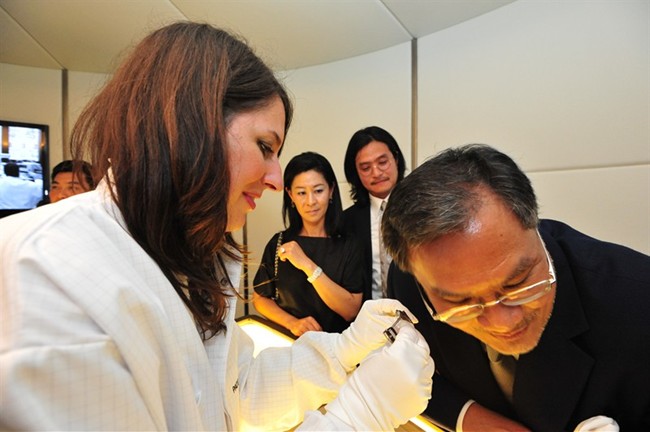 Watchmaker demonstrating the minute repeater to Dato Jerry Chan
Another highlight: guests were invited to admire the extraordinary Minute Repeater Sound Chamber Cylinder, custom built in Geneva by Patek Philippe to showcase some of the brand's most coveted Minute Repeaters. Also mingling among the post-dinner crowd were watchmakers from the house, who activated the beautifully melodious chimes for the guests' listening pleasure.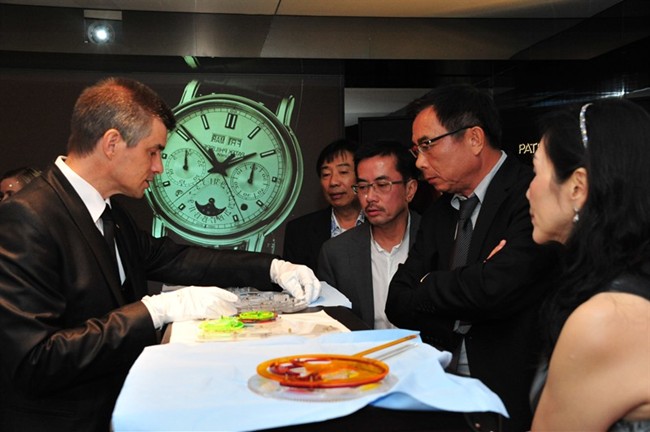 Philip Barat explaining the technicalities of the Chronograph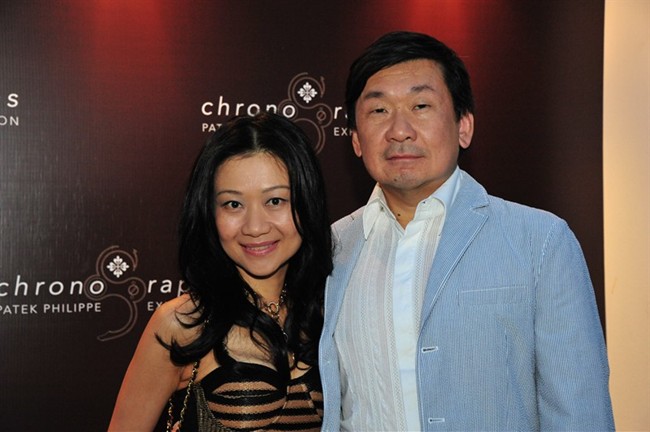 Mr & Mrs Darren Cheong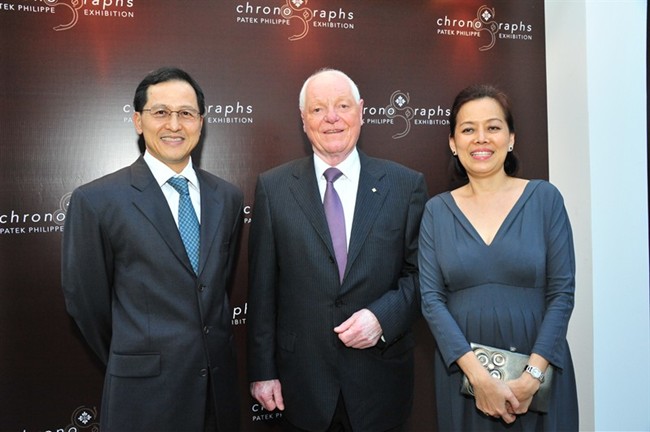 Mr & Mrs John Ting with Mr Philippe Stern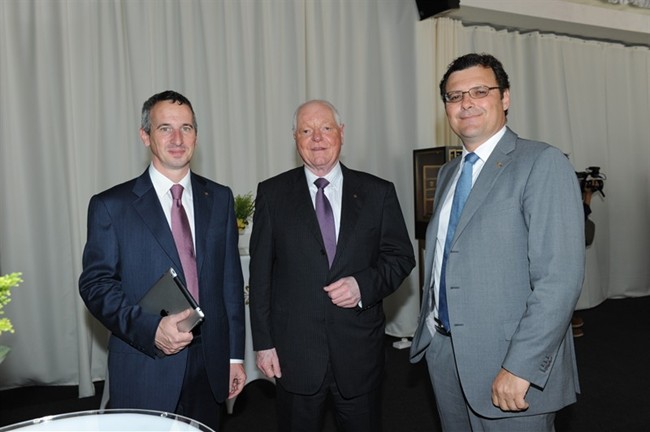 Jerome Pernici, Philippe Stern, Thierry Stern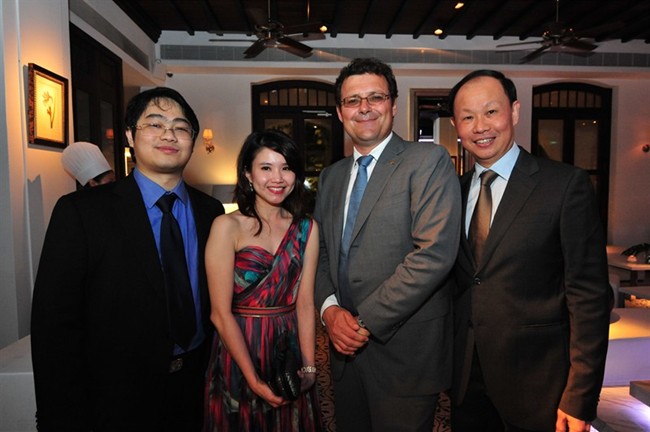 Mr & Mrs Victory Halim, Thierry Stern, Joanes Djunaidi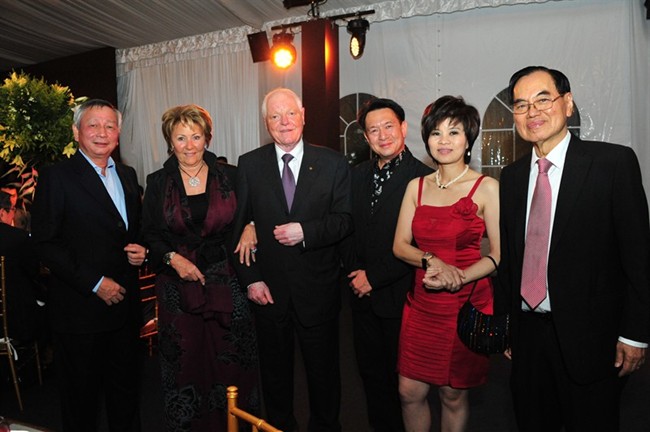 Mr Frank Goon, Mrs & Mr Philippe Stern, Mr Eugene Yang, Dr Cathryn Chan, Mr Anthony Lim