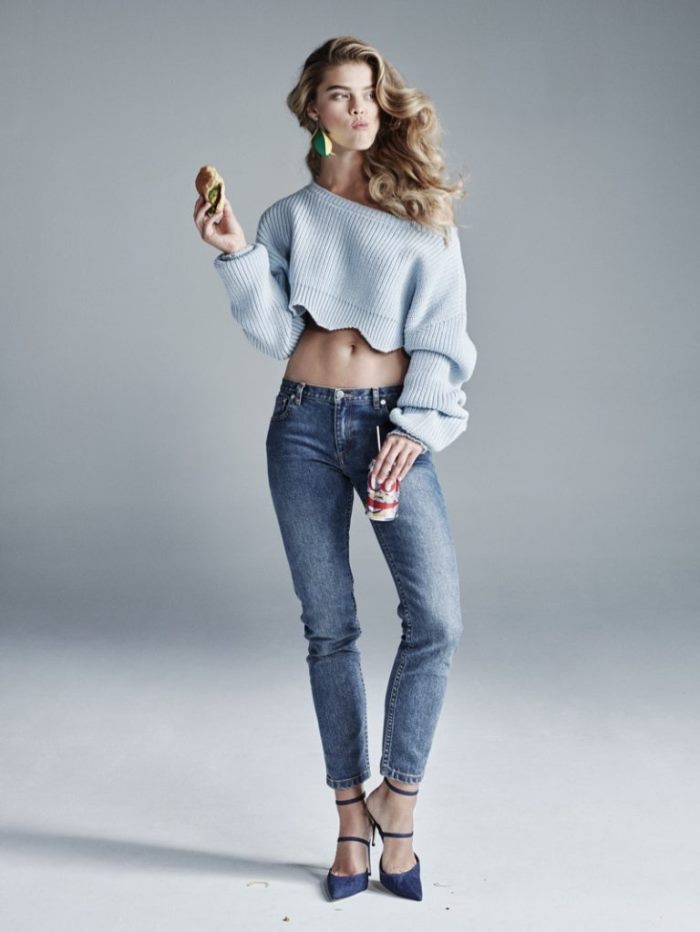 Nina Agdal poses for CR Fashion Book online in Dior cropped sweater and A.P.C. Jeans
Sports Illustrated Swimsuit model Nina Agdal may have one of the industry's best figures, but as a recent feature for CR Fashion Book online proves, she does not hold back when it comes to her food. The spread highlights six of Nina's favorite foods from around New York City. The top model's tastes are surprisingly quite accessible with everything from a Domino's chocolate cake and a cup-a-noodles.
Photographed by Steven Yatsko and styled by Ron Hatleben, the Danish stunner poses with the caloric-filled treats while modeling the designs of Dior, Alexander Wang, Celine and more. And in case you think you can eat like her and still have an amazing figure, Nina revealed to CR that she works out four times a day, so don't pick up the burgers just yet.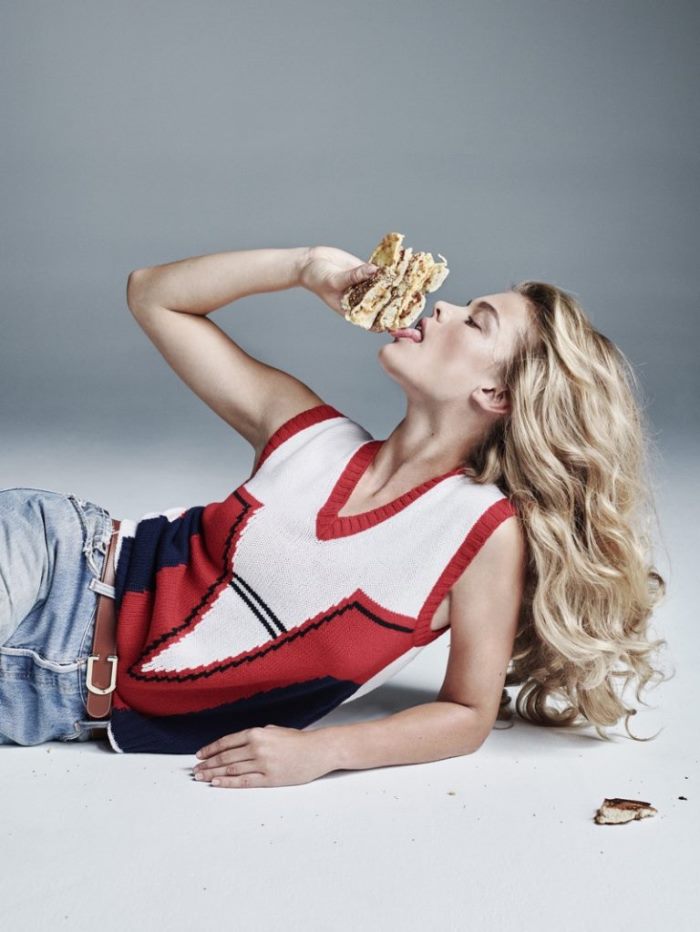 Nina Agdal wears Alexander Wang top and Denim x Alexander Wang while chowing down on a sandwich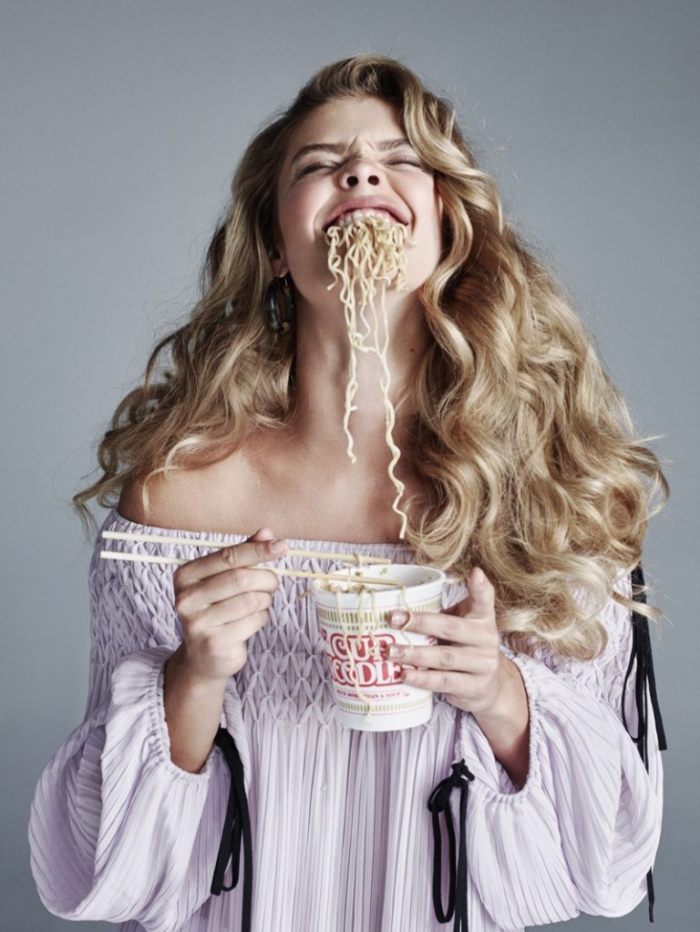 Nina Agdal eats a Cup-a-Noodles while wearing an off-the-shoulder Chloe top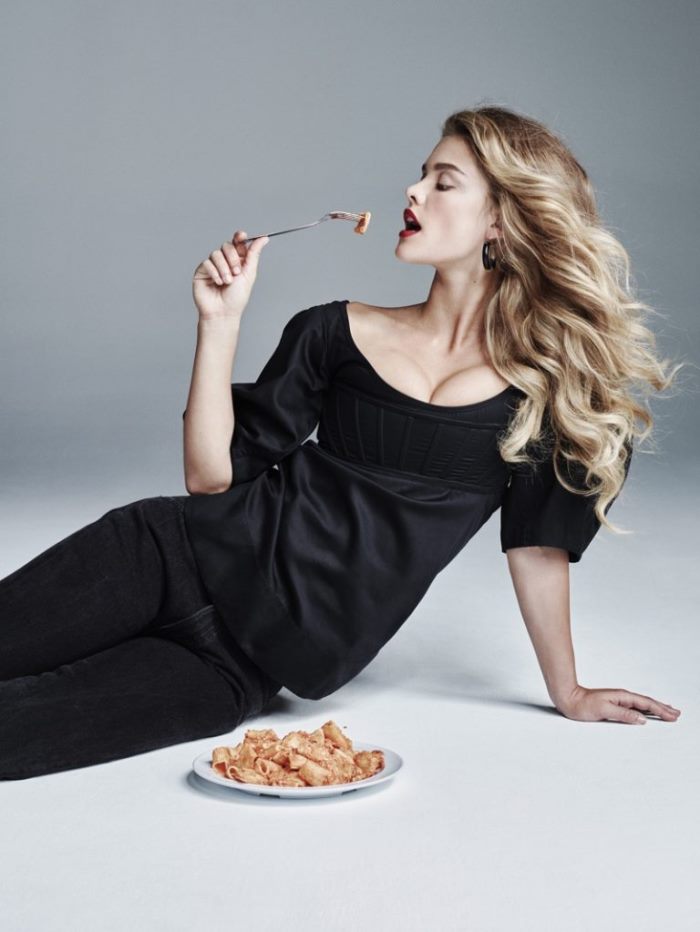 Nina Agdal takes a bite of rigatoni while posing in Celine top and Re/Done Levi's jeans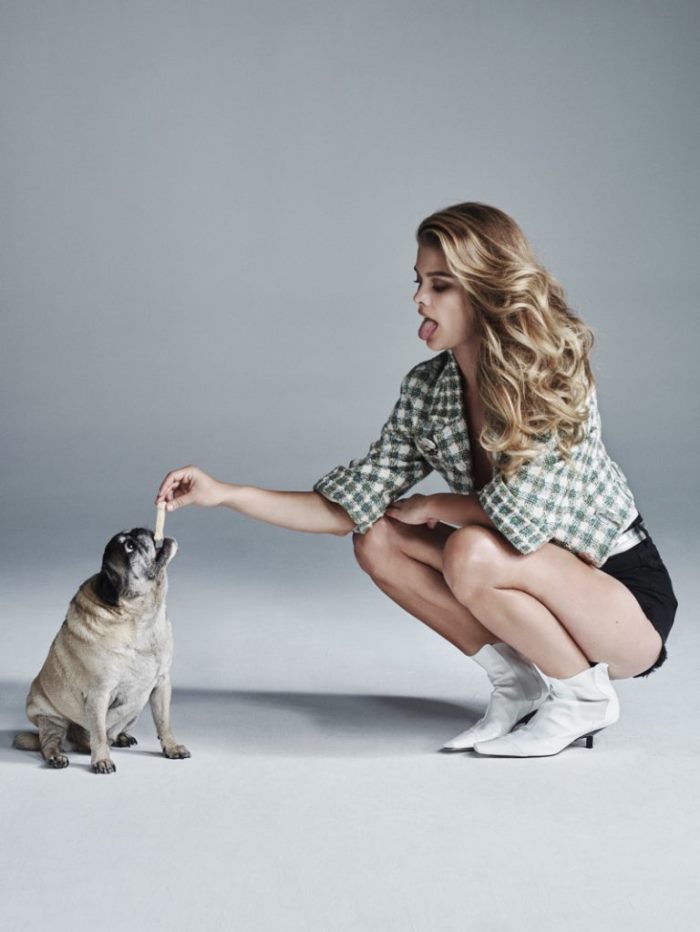 Nina Agdal is joined by a dog while wearing Chanel top and belt with Denim x Alexander shorts and Loewe boots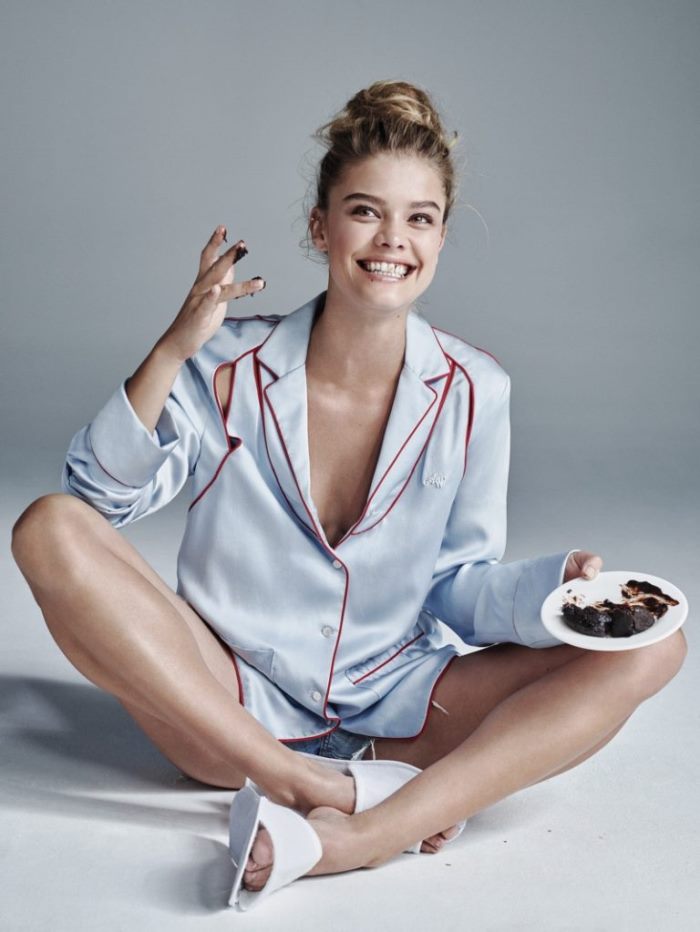 Eating a chocolate cake, Nina wears Alexander Wang pajama top