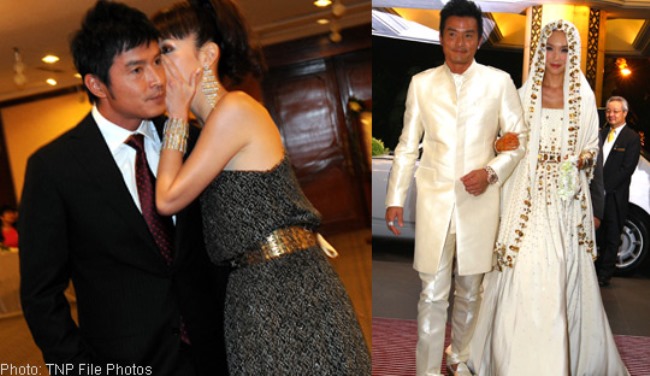 Is she or isn't she?
The buzz on Caldecott Hill is that the Singapore TV star has a bun in the oven, but is unwilling to announce her pregnancy now.
Wong celebrated her 43rd birthday with husband of 4 years, actor Christopher Lee, and close friends, celebrity hairstylist David Gan and film and television producer Anita Hatta, on Monday.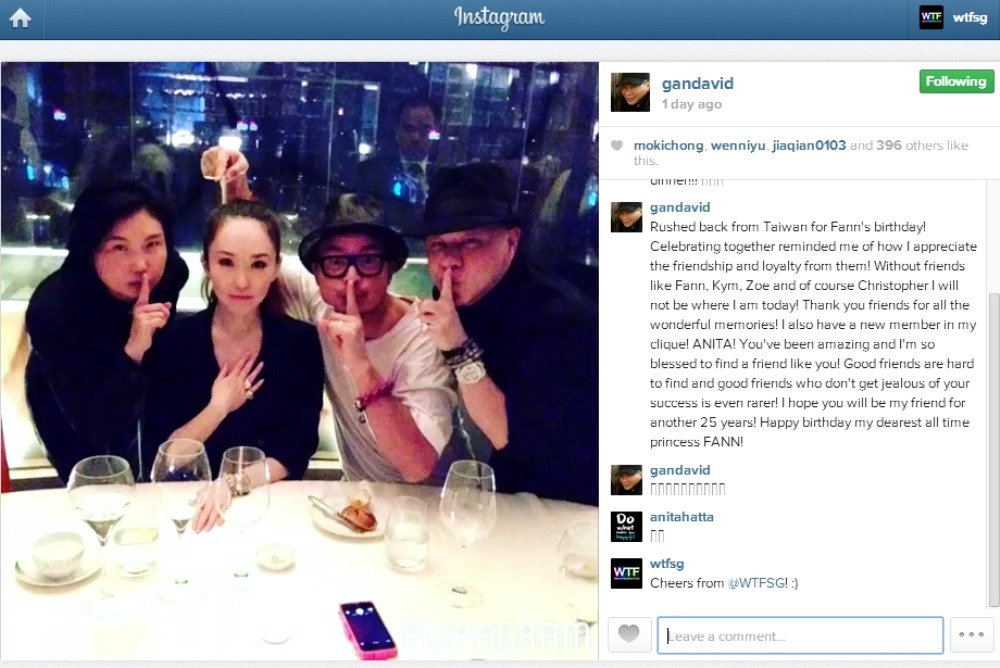 The group fed the rumour mill by posting a cheeky photo of themselves on Gan's Instagram account, with their fingers pressed against their mouths, suggesting that they are keeping a secret.
When asked if Wong had any news regarding an addition to her family, a spokesman for Catwalk, a Taiwanese modelling and artist agency managing her and actor-husband Christopher Lee, said: "Not that we know of".
In any case, on behalf of WTF, we wish both Fann & Chris BEST WISHES!
Signing off, xoxo,
Read more about Fann Wong & Christopher Lee's relationship on ST Communities and on DivaAsia.