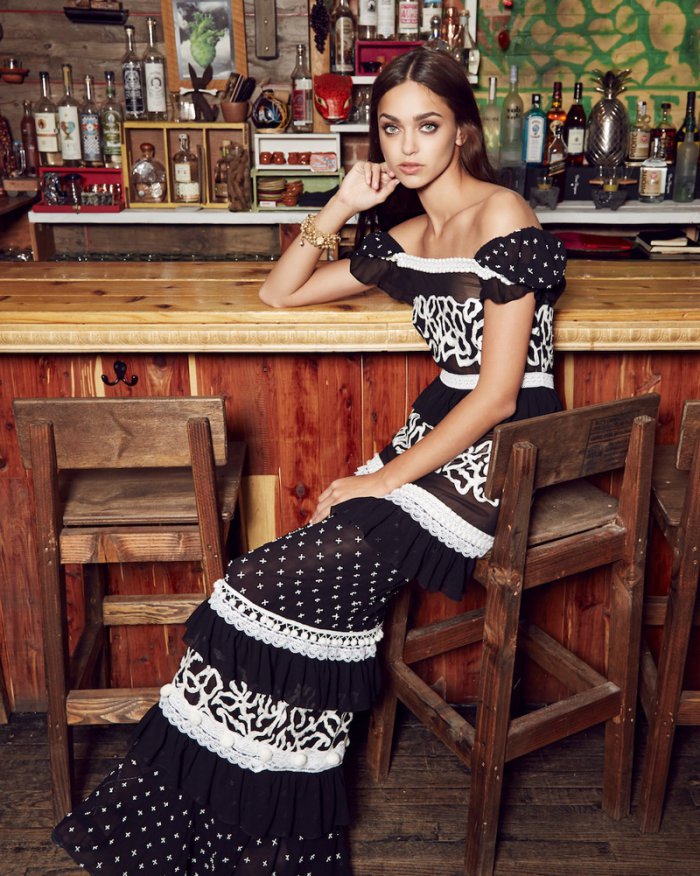 Zhenya Katava stars in Nicole Miller's spring-summer 2017 campaign
Nicole Miller launches her spring-summer 2017 campaign shot on location in Harlem, New York's El Kallejon Lounge. Model Zhenya Katava wears embellished styles serving bohemian glam vibes.
Photographed by Brad Triffit, the brunette poses in looks ranging from floaty maxi dresses, fringed tops and denim coats. A backdrop including liquor bottles and exposed brick serves as a contrast to the glamorous designs. See more from Nicole Miller's spring advertisements below.
——————————————————————————
NICOLE MILLER SPRING/SUMMER 2017 CAMPAIGN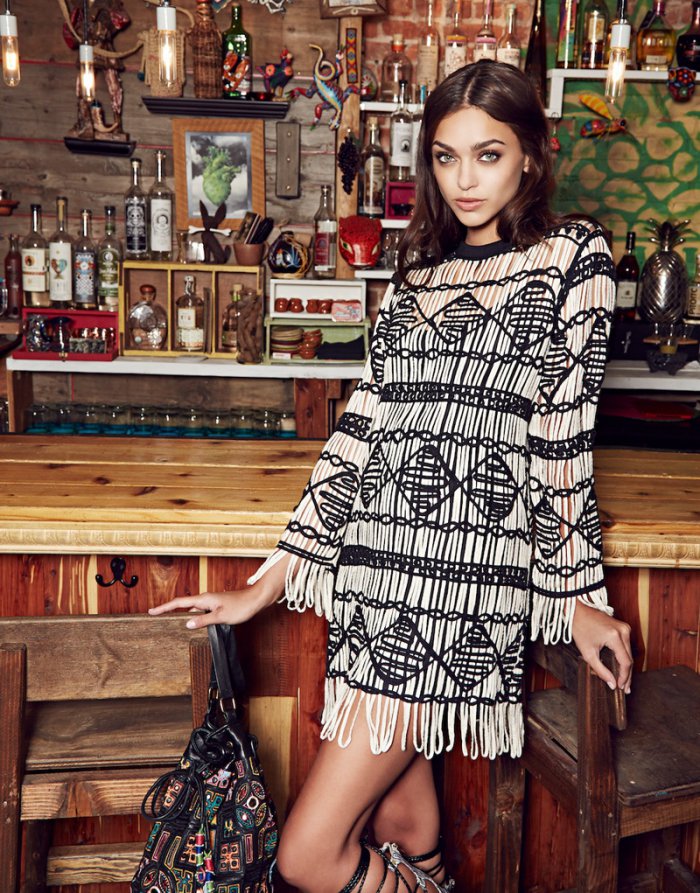 Nicole Miller sets spring 2017 campaign at Harlem's El Kallejon Lounge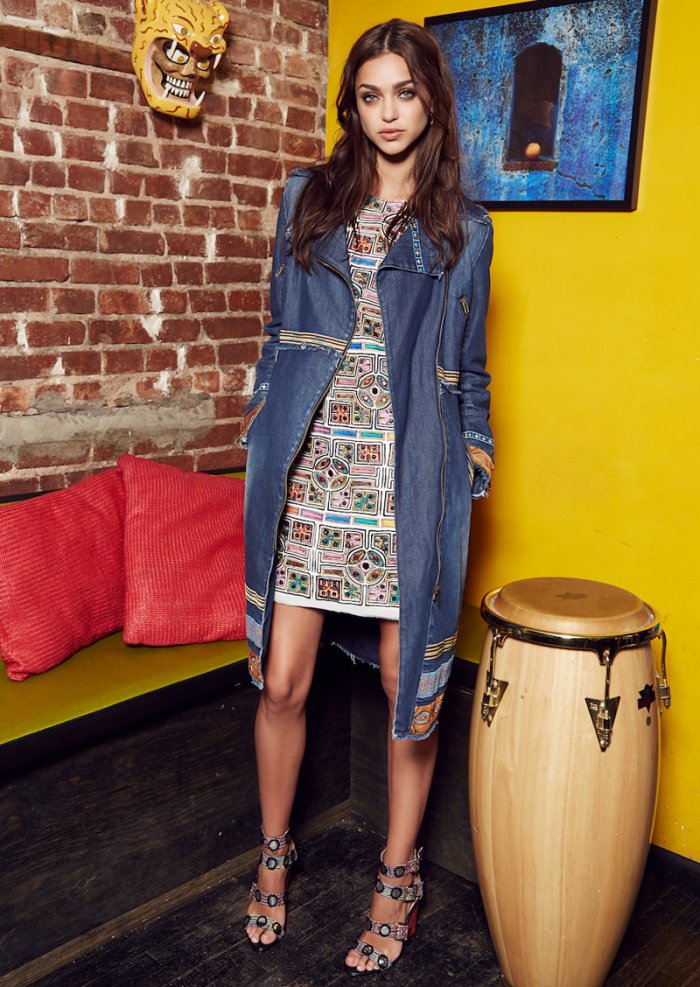 Zhenya Katava wears embellished denim jacket and printed dress in Nicole Miller's spring 2017 campaign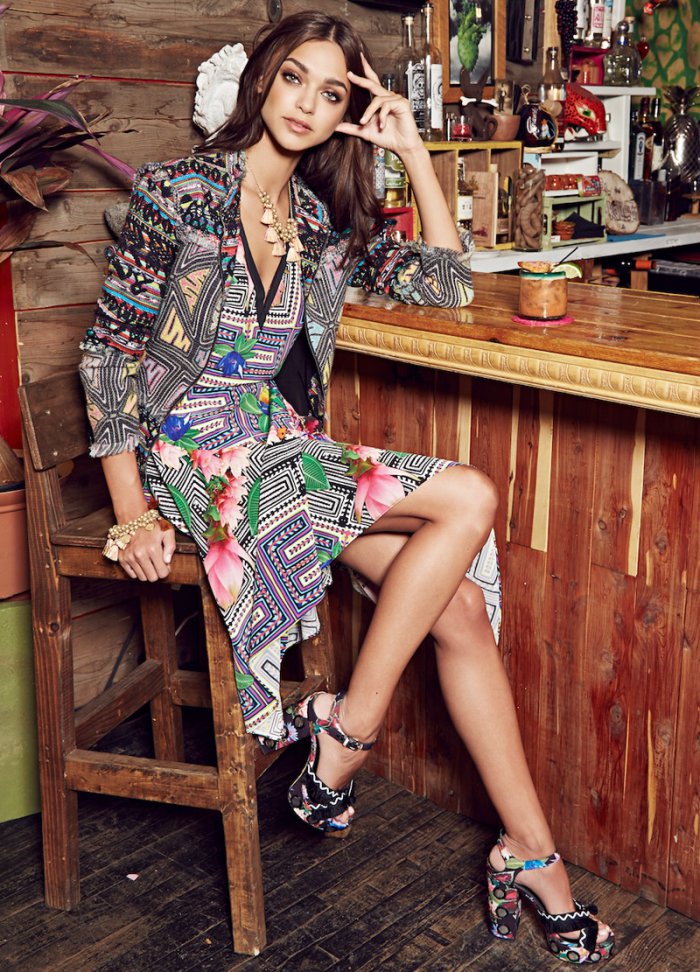 Nicole Miller features bold prints in spring 2017 advertising campaign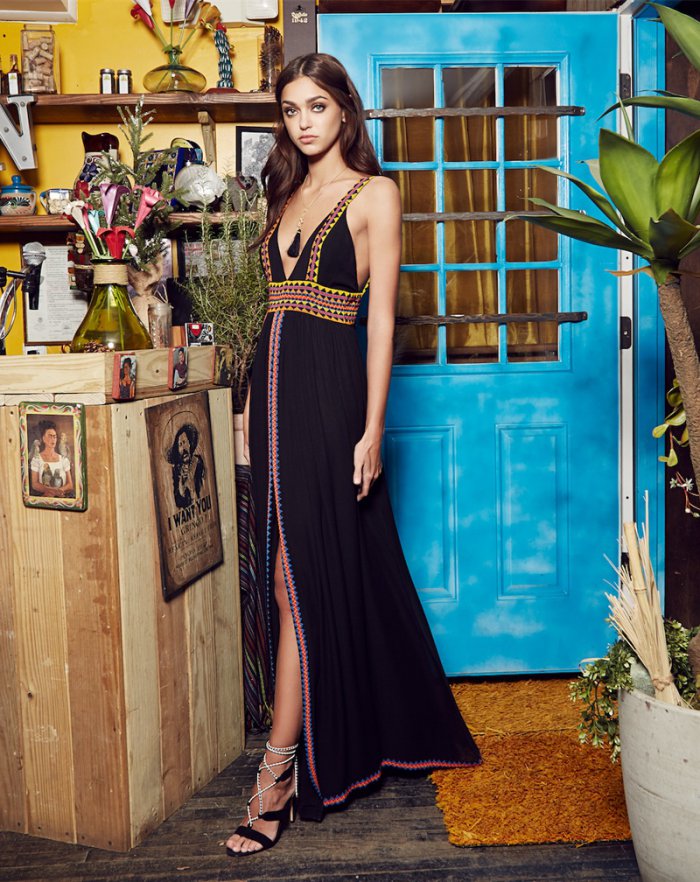 Zhenya Katava models plunging maxi dress in Nicole Miller's spring 2017 campaign
Model Zhenya Katava wears fringed top and bag in Nicole Miller's spring 2017 campaign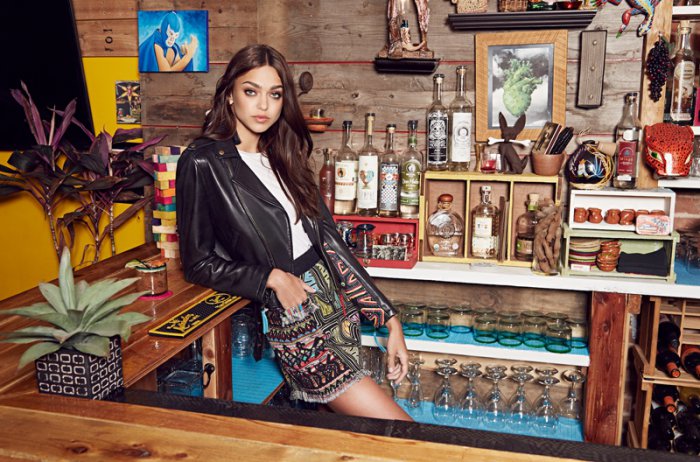 An image from Nicole Millers spring-summer 2017 campaign