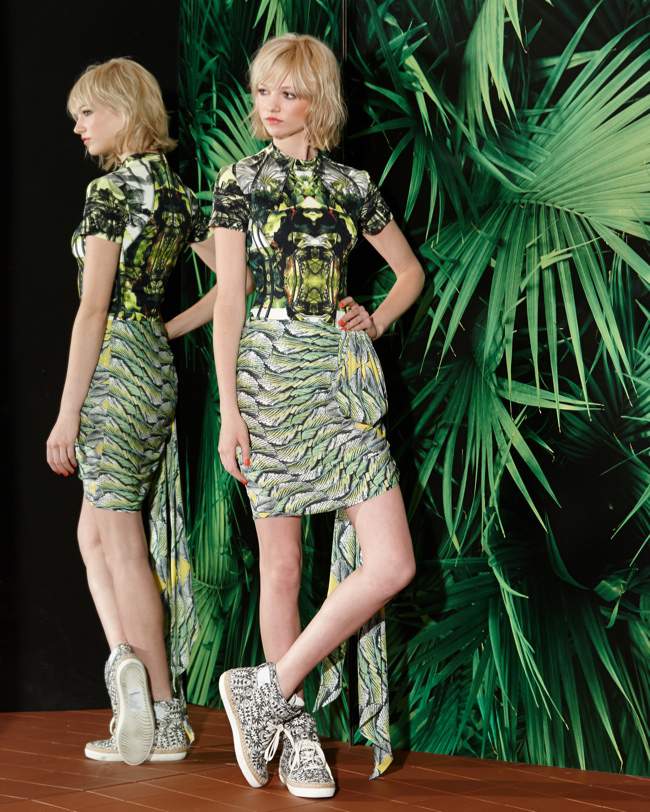 Hawaiian palm trees, and pineapples take centre stage in Nicole Miller's resort 2015 collection. The designer discovered a vintage Hawaiian shirt on Ebay from the 60s and ran with the idea of a "Hawaiian mod" theme which contrasts tropical prints with sleek, surfer-inspired pieces.
From neoprene dresses to bowling shirts to revealing cut-outs, the Nicole Miller woman takes on a sporty vibe for the resort season.
On her feet she wears high-tops, flat sneakers or strappy sandal heels perfect for life on the island or in the city.