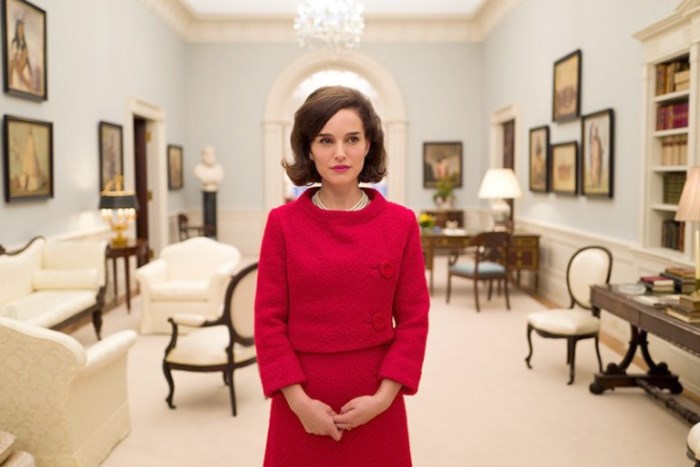 Natalie Portman wears a red suit as Jacqueline Kennedy in 'Jackie'
In theaters now, the biopic 'Jackie' follows First Lady Jacqueline Kennedy in the aftermath of President Kennedy's assassination. Actress Natalie Portman takes on the role of a grieving widow in the Pablo Larraín directed film.
French costume designer Madeline Fontaine was charged with recreating her polished looks for the film. Jackie's grace and elegance makes her one of the 20th century's most notable style icons. In the 60's, her signature bob-length bouffant style helped define a decade as well as her sharp skirt suits and tailored gowns.
——————————————————
JACKIE MOVIE COSTUMES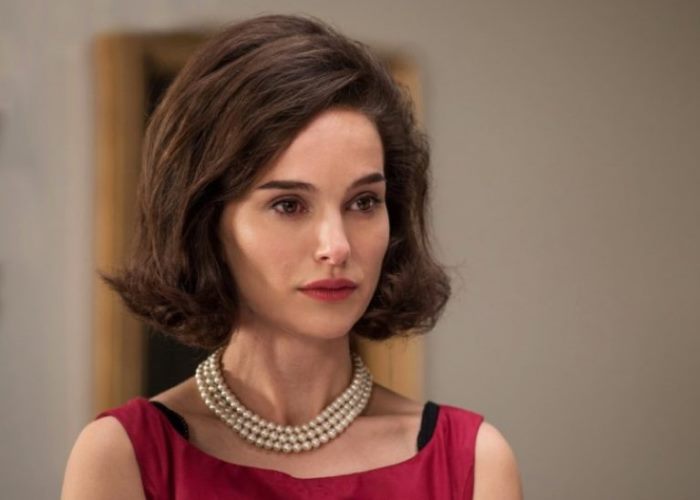 Actress Natalie Portman wears Jacqueline Kennedy's famous bouffant hairstyle in Jackie
In the film, Portman can be seen in a few iconic looks. One being the pink suit worn in Dallas on the day of President Kennedy's tragic assassination. In another, she wears another a two-piece dress as shown on the movie's poster designed by Dior. Talking about the pink tweed suit, the costume designer reveals the struggle to get the right color. "We went through tests to make sure of the color's result," Fontaine tells The Hollywood Reporter. "And we needed five of the same outfit, and made every one! Chanel helped us with the right buttons."
Despite a heavy subject matter, Fontaine talks about the importance of clothing in the movie. "Maintaining a glossy, impregnable front was very important for her," the costume tells the New York Times. "Whatever turmoil she may have felt, however exhausted she may have been, she insisted on being very much the representation of perfection, and she never allowed herself to drop that facade."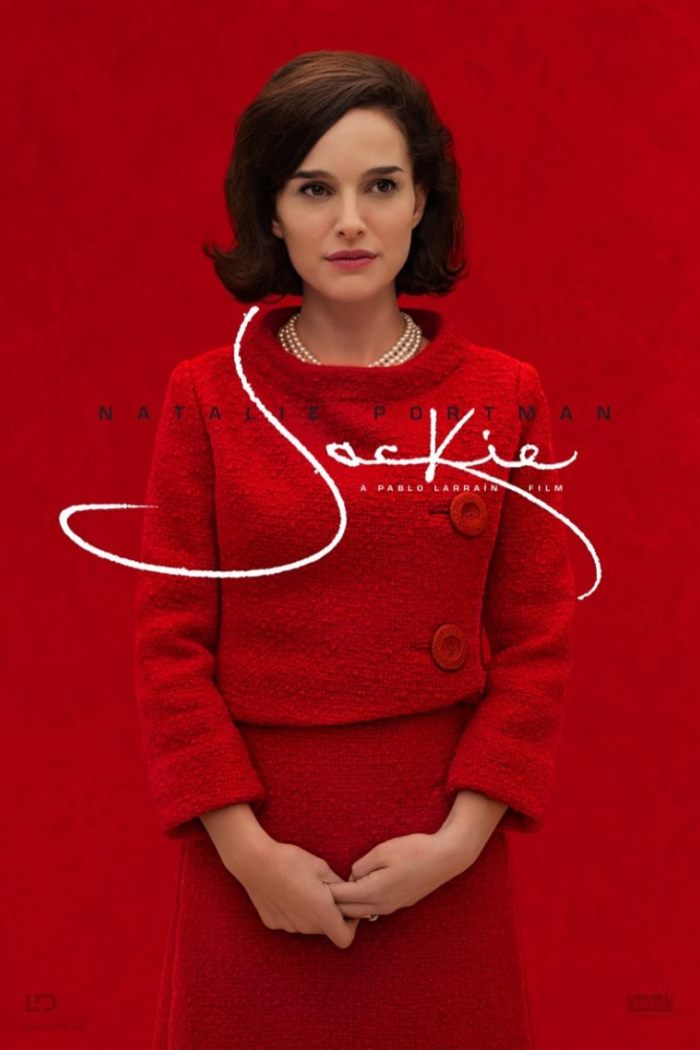 Jackie movie poster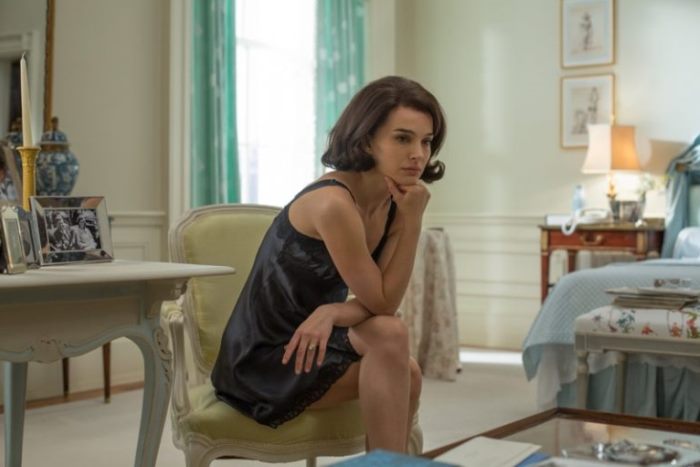 Natalie Portman as Jacqueline Kennedy in Jackie wearing a silk slip dress with lace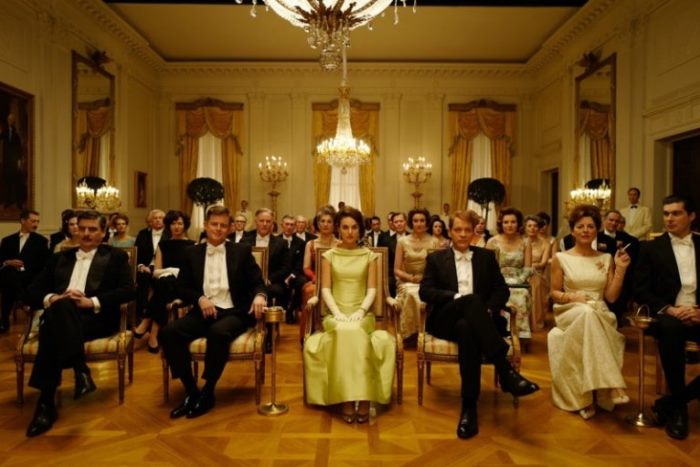 Actress Natalie Portman as Jacqueline Kennedy wearing a green gown at a concert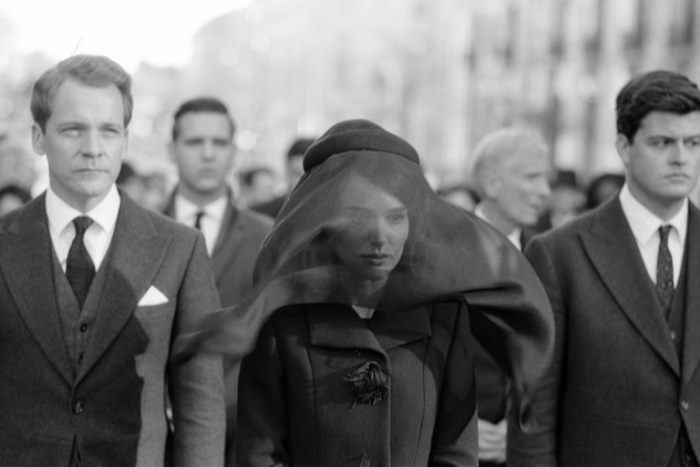 Natalie Portman as Jacqueline Kennedy looks somber in an all black look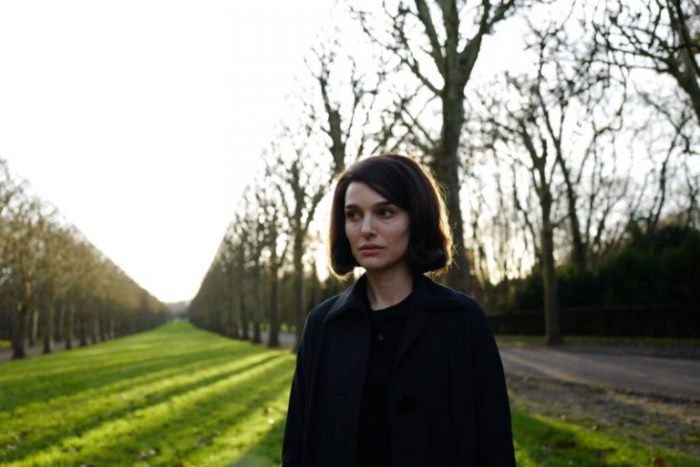 Actress Natalie Portman wears all black as Jacqueline Kennedy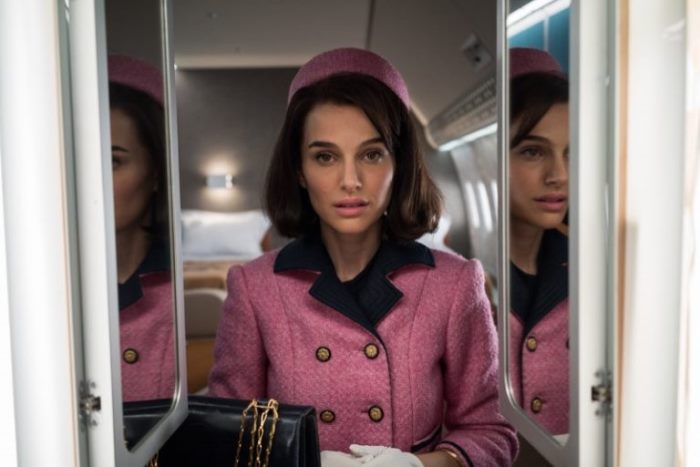 Natalie Portman wears the famous pink suit jacket that Jacqueline Kennedy wore on the day of JFK's assassination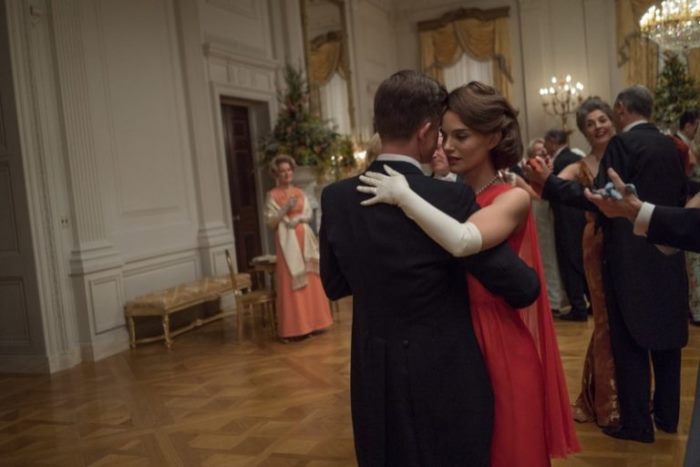 Actress Natalie Portman (Jacqueline Kennedy) shares a dance with Caspar Phillipson (John F. Kennedy) in Jackie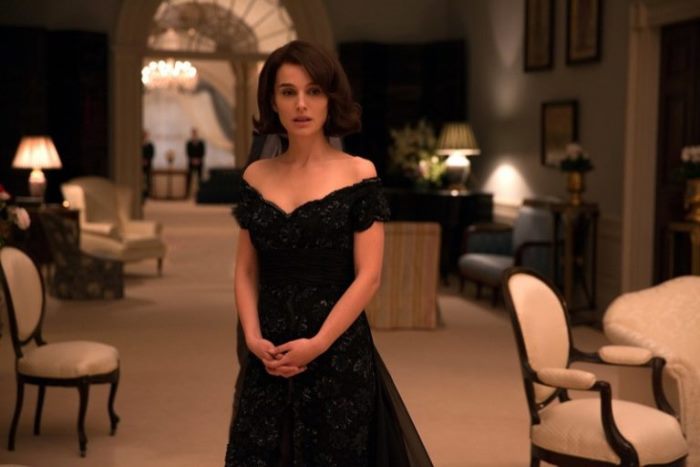 Natalie Portman as Jacqueline Kennedy wears a black dress designed by Dior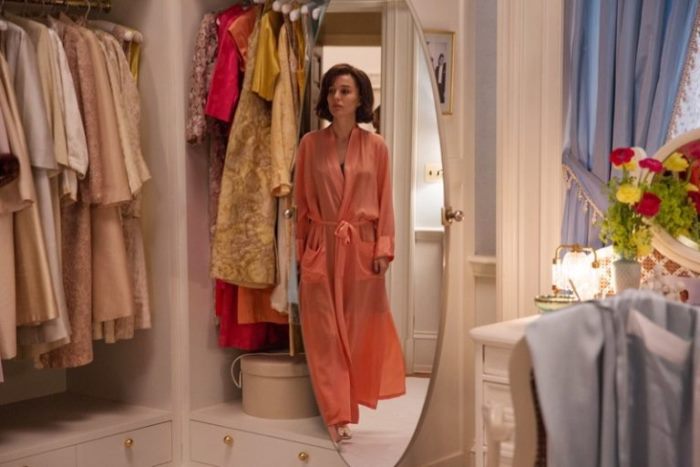 Wearing a tangerine robe, Natalie Portman looks at her closet in Jackie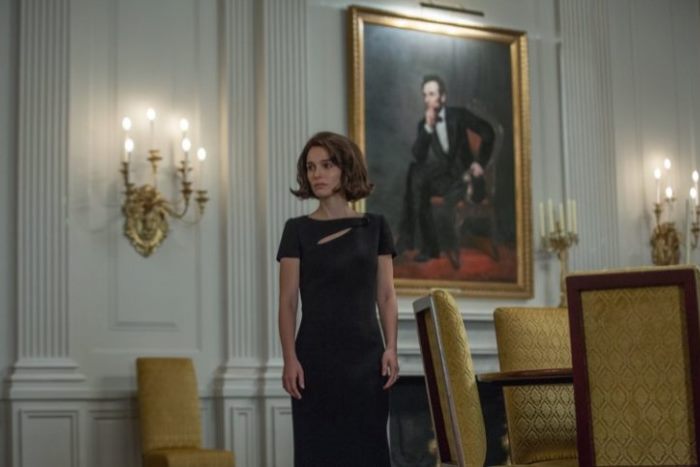 Actress Natalie Portman wears a black sheath dress in the 2016 film Jackie