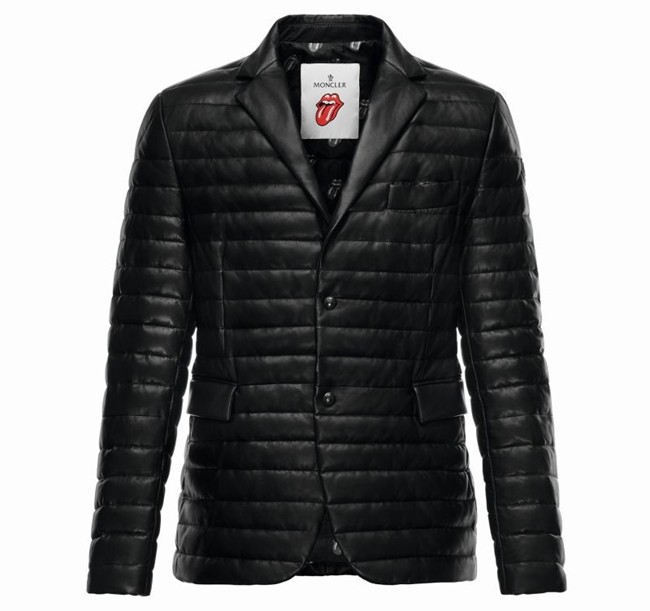 To celebrate the 50-year history of the legendary Rolling Stones, Moncler is paying tribute to the band with a collection of jackets. Right from their inception in the early '60s, the Rolling Stones have embodied the truest and most spirited expression of rock & blues which has made them the greatest band on the international music scene. Four different leather jackets lined with the iconic tongue and lips logo make up the Rolling Stones & Moncler collection for the men's Spring/Summer 2016 season.
The four models have been developed in Longue Saison Cuir, the extra-light puffer jacket which best represents the Maison's outstanding know-how when it comes to lightweight puffer jackets. Launched in Fall/Winter 2008, the Moncler Longue Saison has become a true Moncler cult over the course of the years. In time it has evolved into the Cuir version: jackets made in the finest, smoothest ultra-soft nappa leather just 0.3 millimetres thick and filled with down.
The Rolling Stones & Moncler collection is now available at Moncler's boutiques, on moncler.com and in exclusive department stores.