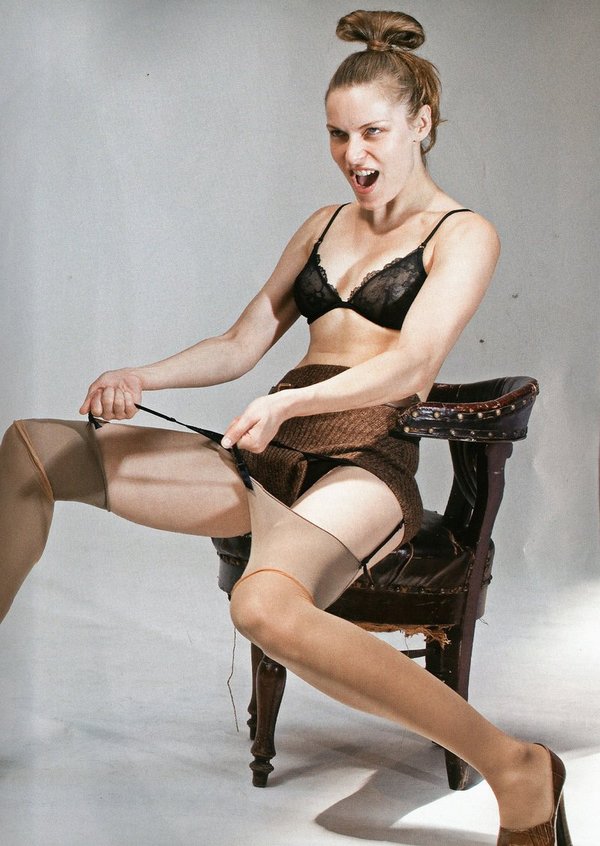 Supermodel Rie Rasmussen gave a furious tongue-lashing to fashion photographer Terry Richardson at a Paris fashion event and accused him of exploiting young models.
Bisexual beauty Rasmussen — a vocal advocate of women's rights — told Richardson she believes he abuses his power to put young girls into compromising positions.
Horrified Richardson quickly fled the March 8 party at club Le Montana in St. Germain and called her agency, One Management, the next day to complain, she told us.
The model and artist — in Paris for the release of "Human Zoo," which she directed — told us she was upset Richardson used her picture in his "Terryworld" book alongside shots of half-naked young girls depicted as performing sex acts.
"He takes girls who are young, manipulates them to take their clothes off and takes pictures of them they will be ashamed of. They are too afraid to say no because their agency booked them on the job and are too young to stand up for themselves.
"His 'look' is girls who appear underage, abused, look like heroin addicts . . . I don't understand how anyone works with him."
Rasmussen said: "I told him what you do is completely degrading to women. I hope you know you only [bleep] girls because you have a camera, lots of fashion contacts and get your pictures in Vogue.
"Instead of arguing with me, Terry ran out of the bar. Then the next day, he called my agency and complained I called him names in front of clients in Paris. It was the most cowardly thing I have ever seen."
New York-born Richardson — seen mugging with President Obama on his Web site — has photographed Leonardo DiCaprio, Lindsay Lohan and Jay-Z.
Richardson said in 2004: "I don't like to exploit anybody. Everyone has fun on my shoots." Richardson, his agent, manager and assistant did not return calls or e-mails. A rep at his agency, Art Partner, told us: "I don't know anything about this. Terry is on a plane from Paris."