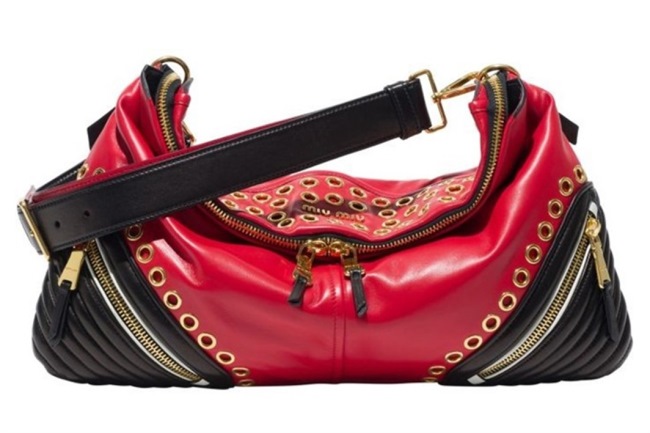 Miu Miu has a steadfast reputation for creating some of the more funky-looking bags in the world of fashion. By funky, we mean bags with bold design and a fierce aptitude for attitude; for example the Miu Miu Biker Bag which we introduced late last year. Carrying on with its affinity for producing vivacious bags with character, Miu Miu has launched its new Cloud Bag.
Fiercely feminine and ultra-modern, Miu Miu's new Cloud Bag is a futuristic take on sophistication. Full of class and unconventional charm, the new bag in soft leather has clean lines and a slim silhouette. Statement straps, ultra clips and gilded buckles make the Miu Miu Cloud Bag even more sumptuous in its sophistication, whilst the multiple compartments inside make it the ultimate everyday bag.
Rendered in iconic matelassé and Madras two-tone leathers, soft skins in gentle hues and also the edgy Nappa Biker version, the new Miu Miu Cloud Bag is now available at all Miu Miu stores.