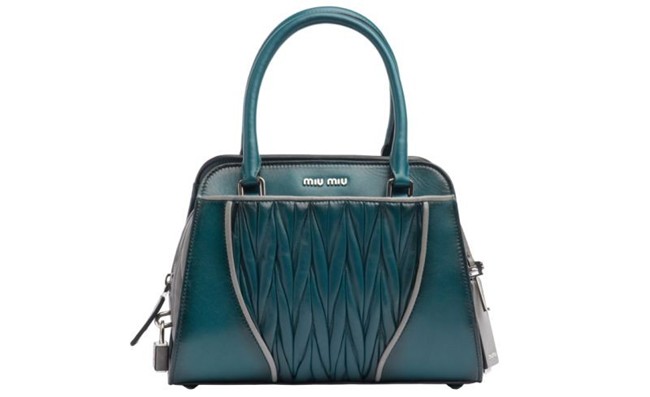 Inspired by the iridescent nature of fashion and its tireless capacity to change, ever since its beginnings Miu Miu has captured a sensual and at the same time glamorous restlessness, becoming characterized for its constantly evolving offer of recurring themes, coherent in their diversity. Experimental by nature, lively and young not in age but in mindset, the Miu Miu woman has the interplay of contradictions between apparently opposing attitudes in her essence. This is the premise where the AMIULET project originates: a series of bags proposed as amulets, talismans that are one of a kind, to be chosen according to the individual personality.
Eighteen models characterized by rich and elaborate construction techniques but proposed with an irreverent and provocative aesthetic. Different materials are separated and reassembled obtaining an unexpected result: sophisticated craquelé leather is introduced, python is united with Plexiglas whilst the iconic matelassé forms an original combination with the animalier motif.
Briefcase bags, patina bags and bowling bags are planned in a palette of bright and never ordinary shades such as geranium pink, astral blue, morello cherry and papaya. Each bag, a small gem of craftsmanship, is a fine object, with its exclusivity certified by a dedicated plate and a special packaging. The project will be launched from September at fourteen boutiques of the brand, including Hong Kong, Milan, Paris, London,New York and Tokyo.