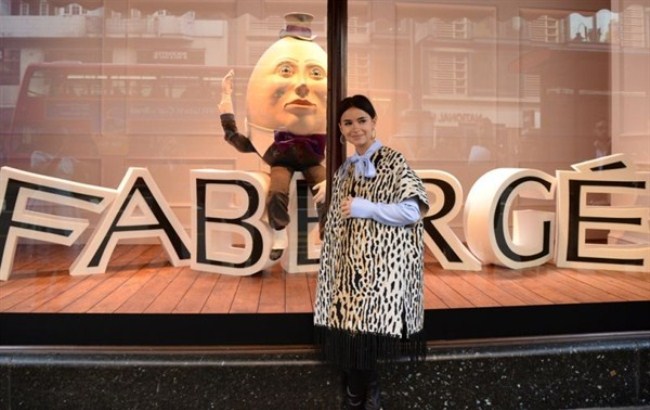 Harrods and Fabergé recently held an intimate breakfast at Harrods Knightsbridge to celebrate the exclusive launch of 'A Fabergé Easter at Harrods'. The commemorative event was hosted by fashion icon and founder of Buro24/7, Miroslava Duma. Specially invited guests joined Miroslava, Harrods and Fabergé for an exclusive preview of the Fabergé High Jewellery pop-up salon and the Fabergé exhibition housed within Harrods famed Brompton Road windows.
The lucky guests were also the first to enjoy the Fabergé Cinescope; an interactive social media led experience that enables visitors to try Fabergé jewelry via a digital mirror and create a one of a kind animation portrait that can be shared across social media. Finally the attendees joined Miroslava within the Harrods Fine Jewelry Room for the unveiling of the 1901 original Fabergé Apple Blossom Egg.
'I am really excited to be working with Fabergé and Harrods on this innovative Easter collaboration. Fabergé being the ultimate Russian jewellery house is very close to me. Together with Harrods, they are re-inventing heritage for today's audience.' commented Miroslava.
'A Fabergé Easter at Harrods' runs from April 1 – 21.