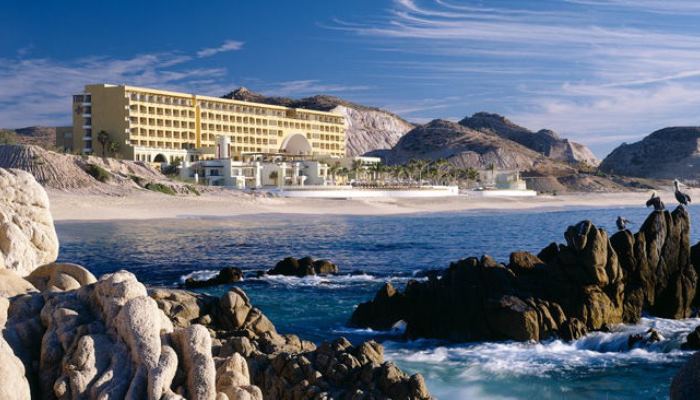 At $1000 a pop, the world's most expensive tequila popsicle is made with 24 ct. gold flakes and Tequilas Premium Clase Azul Ultra tequila, which retails around $1500/bottle.
For those on a budget, there's straight Clase Azul Ultra for $500 a shot. The pop is now available at the 237-all suite Marquis Los Cabos resort in Baja California Sur where it's served poolside, regularly lauded as one of the most impressive infinity pools in the world.
"From mini-indulgences like the Tequila Pop to indulgent fantasy services and programs, Marquis Los Cabos allows guests to personalize their hotel stay as part of the resort's new approach to service, 'Customized Luxury,'" said General Manager Ella Messerli.
As the first Distinctive T recipient in Baja California Sur, Marquis Los Cabos hosted the worldwide launch for the Clase Azul Ultra in 2007. Awarded by the Tequila Regulatory Council (TRC) in Mexico, Distinctive T honors resorts, hotels and restaurants dedicated to promoting the quality, culture and prestige of tequila. Marquis Los Cabos exceeded strict and numerous requirements to obtain and maintain the Distinctive T certification including educating the entire staff on the tequila culture, preserving the authenticity of tequila products and only serving authentic, certified tequila. For more information on Marquis Los Cabos, please visit www.marquisloscabos.com.