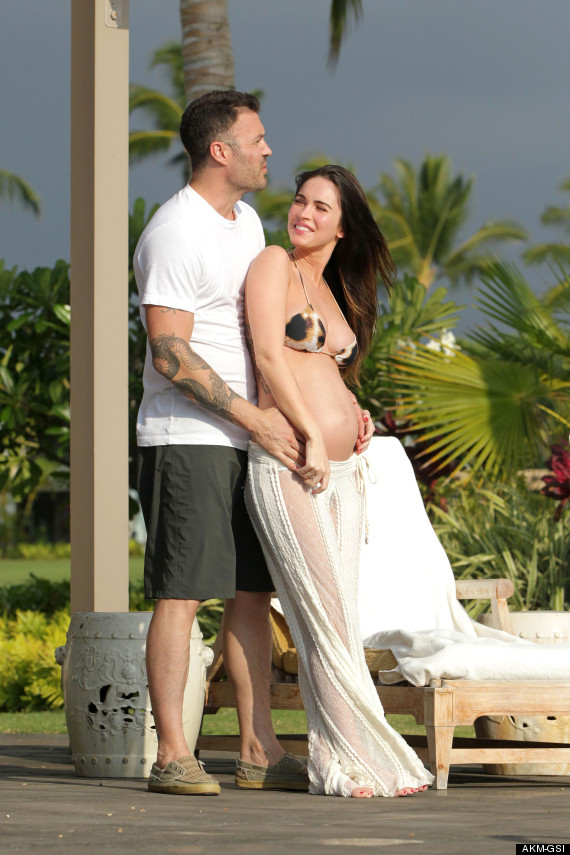 (Photo courtesy of AKM-GSI)
You've read it previously on WTFSG, "Hide No More! Megan Fox is Pregnant!", about how Megan Fox done well at keeping her pregnancy curves under wraps.
Transformers actress, Megan Fox, 26, said on Wednesday that she had given birth to a baby boy, her first child, with husband Brian Austin Green, in September.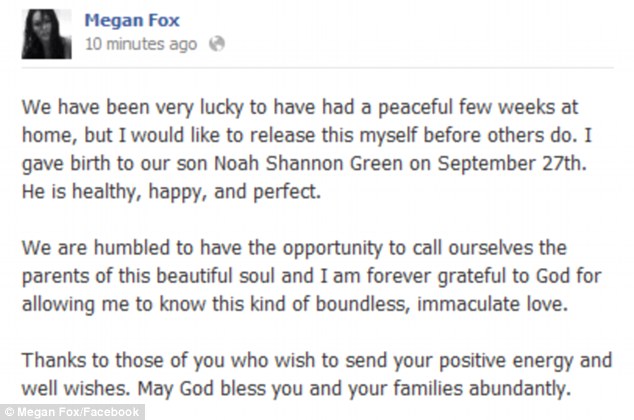 Megan Fox made the announcement on her official Facebook page, saying she wanted to release the news herself.
"I gave birth to our son Noah Shannon Green on September 27th. He is healthy, happy, and perfect. We are humbled to have the opportunity to call ourselves the parents of this beautiful soul and I am forever grateful to God for allowing me to know this kind of boundless, immaculate love," Megan said.
Fox and television actor Green, 39, married in June 2010 in Hawaii after a four-year engagement that included a brief split in 2009.
Follow me, the GossipMonger on Twitter!