Charlotte Kemp Muhl for January
Kicking off the year with something special, Maybelline has released its 2014 calendar featuring its model faces including Erin Wasson, Julia Stegner, Emily DiDonato, Jessica White, Charlotte Kemp Muhl, Charlotte Free, Daniela de Jesus, Shu Pei and Frida Gustavsson.
The calendar is limited edition, and features makeup looks created by Maybelline's Global Makeup Artist Charlotte Willer. From futuristic beauty to retro glamour, the girls wow in the calendar images lensed by Kenneth Willardt.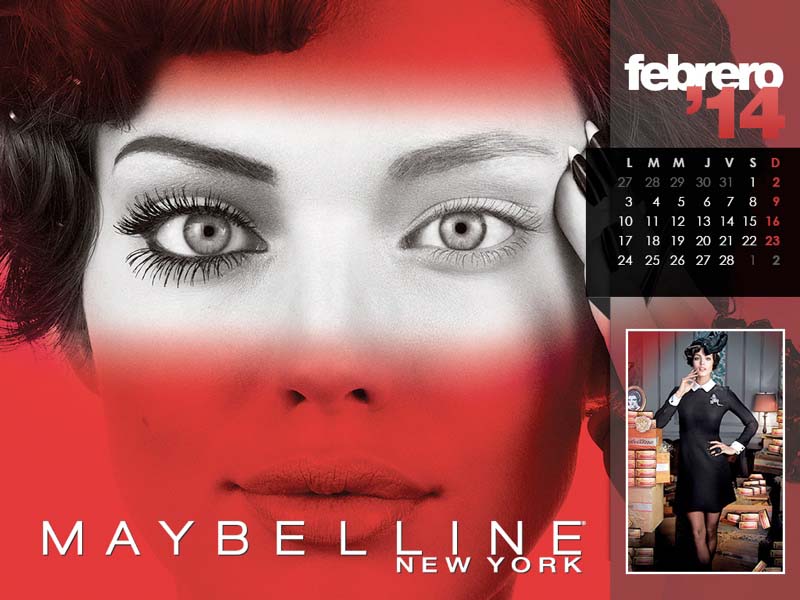 Emily DiDonato for February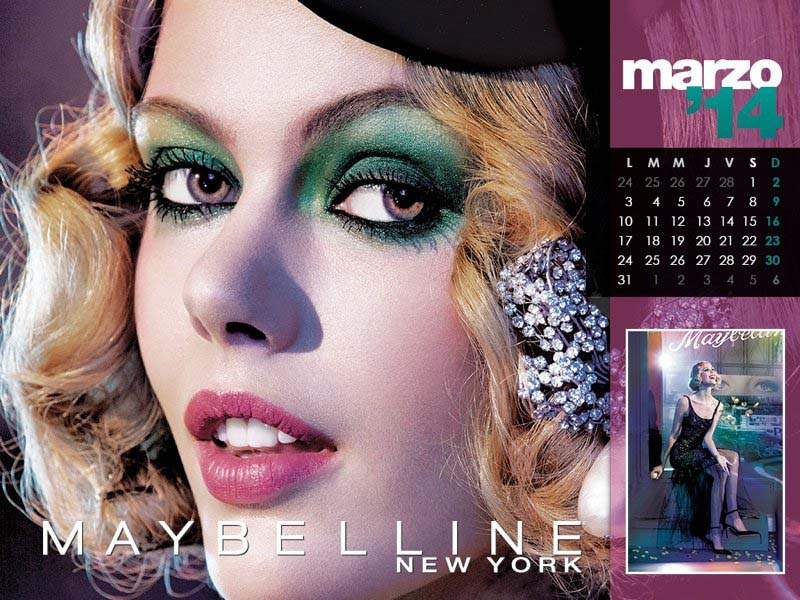 Frida Gustavsson for March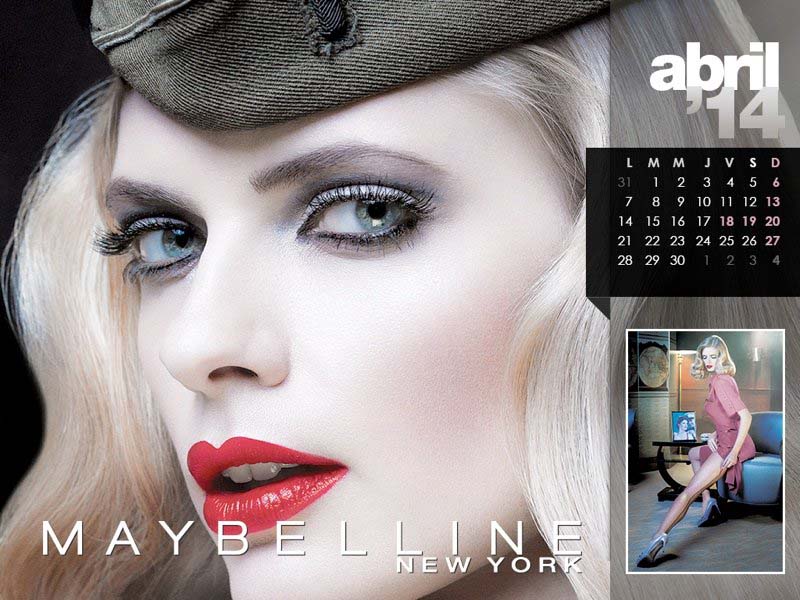 Julia Stegner for April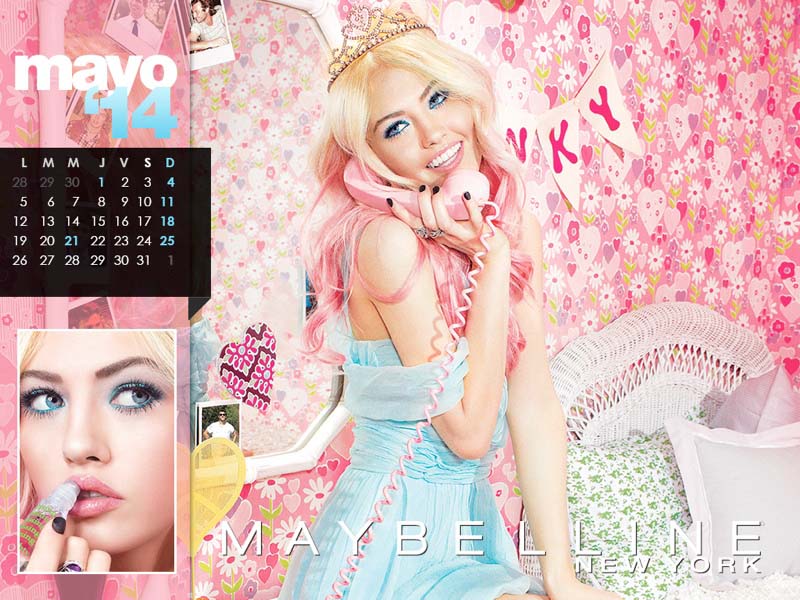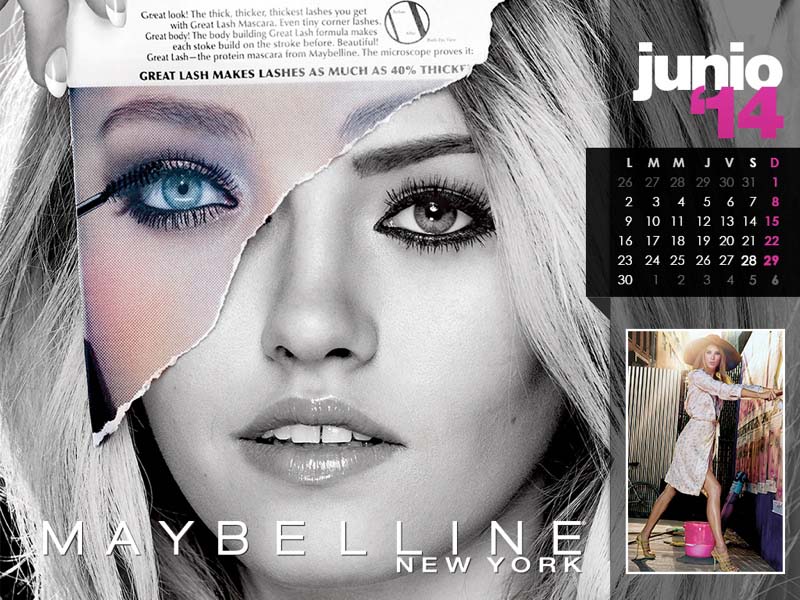 Charlotte Free for June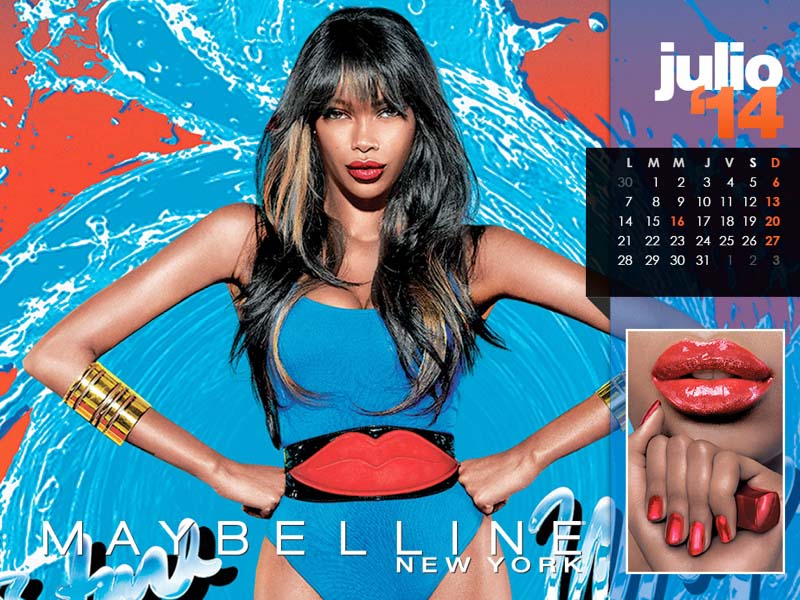 Jessica White for July
Daniela de Jesus for August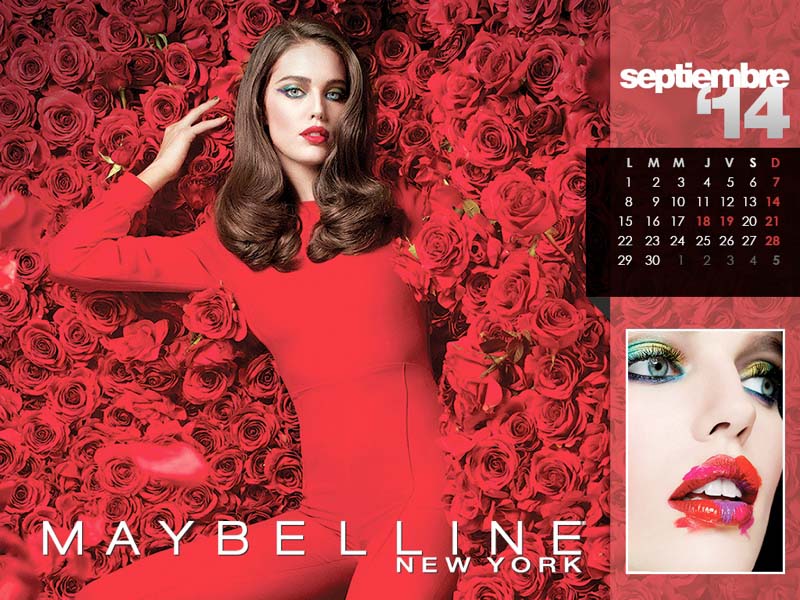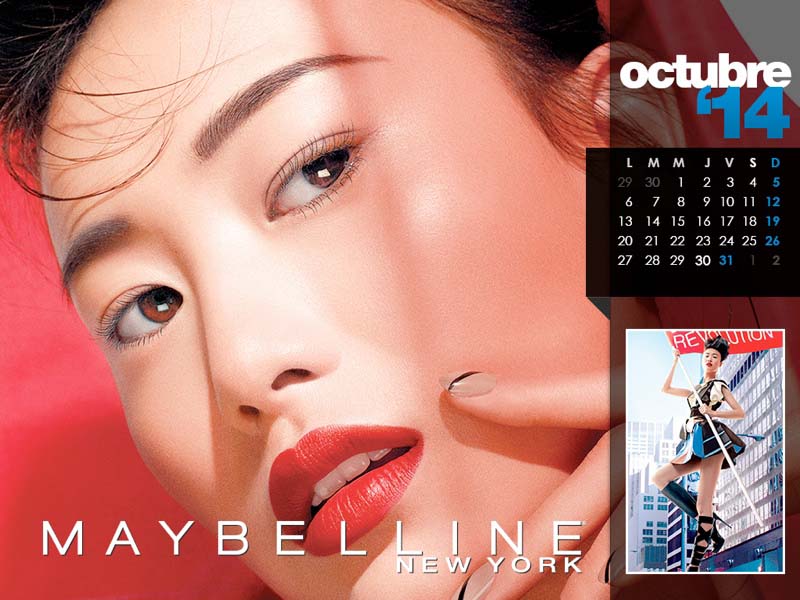 Shu Pei for October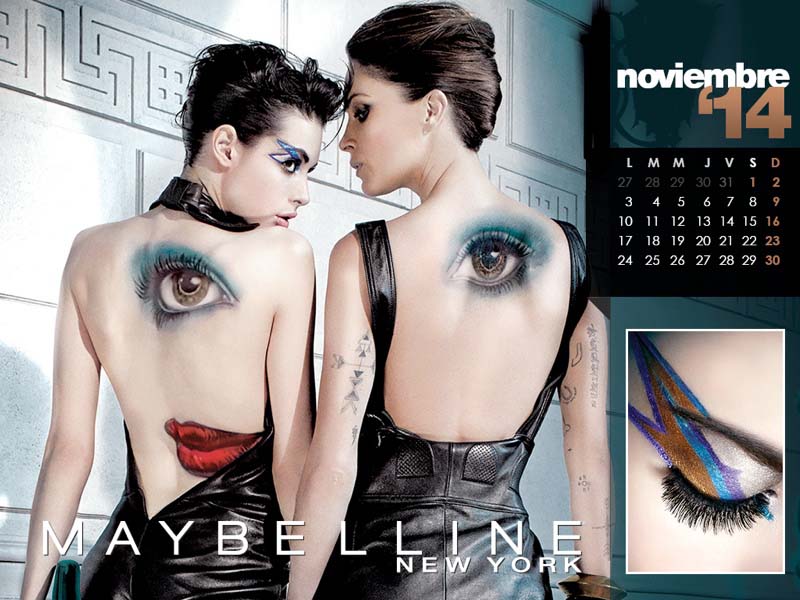 Charlotte Kemp Muhl + Erin Wasson for November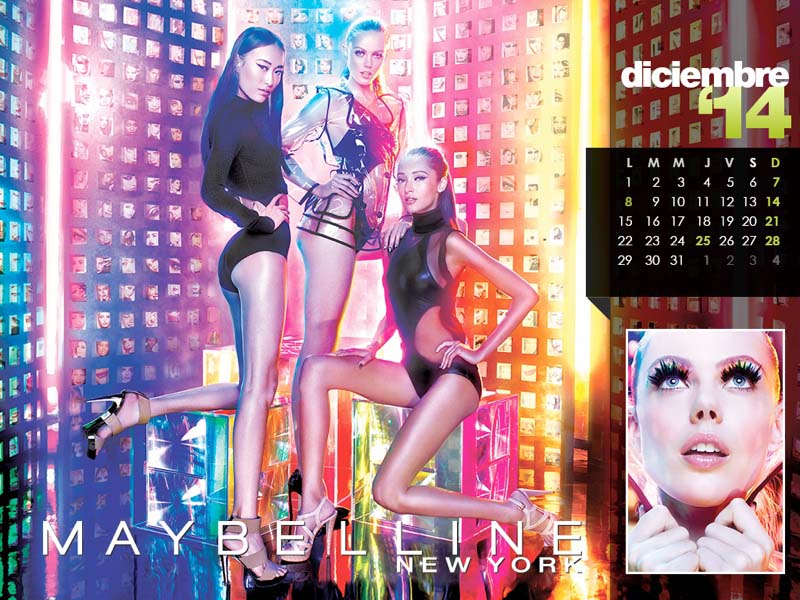 Shu Pei, Frida Gustavsson + Daniela de Jesus for December