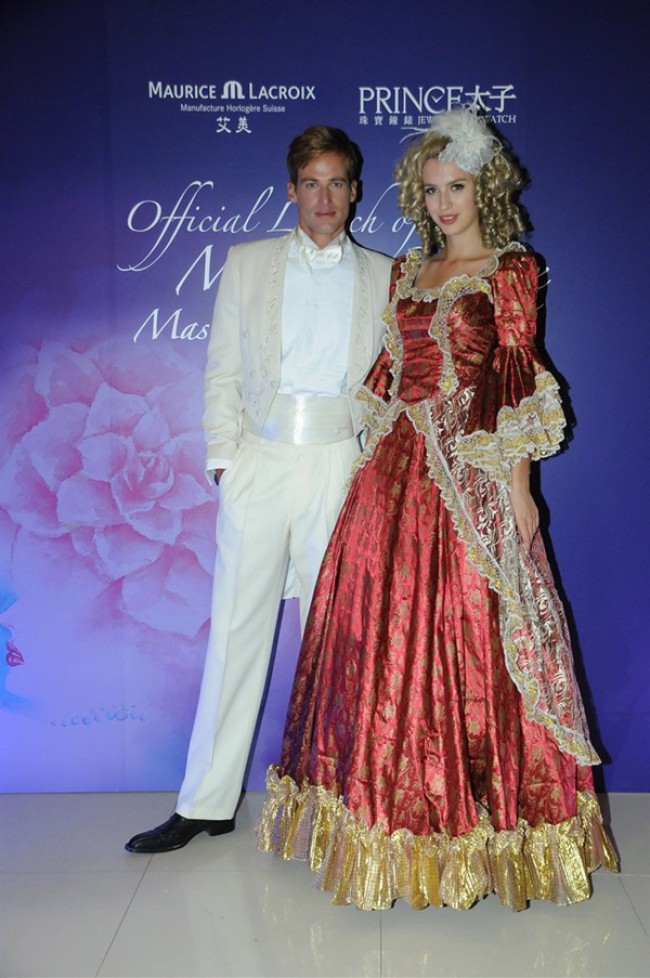 Models all dressed up for the "La Traviata" themed party
Maurice Lacroix and Prince Jewellery & Watch, both experts in watchmaking and enthusiasts of performing art, were delighted to bring the two cultures together in a special performance of Verdi's "La Traviata". Jointly presented by the Leisure and Cultural Services Department and Opera Hong Kong, a dressed-up party was held a week before the premiere on the October 5, in conjunction with the launch of Maurice Lacroix's lateste novelty collection, the Traditional Masterpiece.
Held at the Spasso Italian Restaurant & Bar at Ocean Centre, Harbour City, guests dressed up like characters from "La Traviata", and enjoyed a rousing preview of the opera. During the party, Maurice Lacroix also officially launched the five new models of its Masterpiece Tradition collection, which debuted at Baselworld 2012. Popular actress Eliza Sam was also on hand to show off the dazzling Maurice Lacroix collection in an intimate runway presentation.
Speaking on the party, Mr. Francis Phua, distributor of Maurice Lacroix, Regional General Manager, Business Segment Luxury & Lifestyle, DKSH Hong Kong Limited, said: "Since the beginning of opera in the 16th century, it has been forever evolving in both its artistry and expertise. The same development applies to the watchmaking of Maurice Lacroix. Tonight, we are pleased to join hands with Prince Jewellery & Watch and Opera Hong Kong to present our new Masterpiece Tradition in the limelight of the brilliant performing art."
Dr. Jimmy Tang, MH, Chairman and CEO of Prince Jewellery and Watch, added: "As one of the largest retailers of jewellery and timepieces in town, and also the principal patron of Opera Hong Kong, Prince Jewellery & Watch has always been devoted to promote and bring together the cultures of haute horology and opera. We are proud to collaborate with Maurice Lacroix to present this spectacular dressed-up party to invite our guests to experience the fascination of the two cultures together."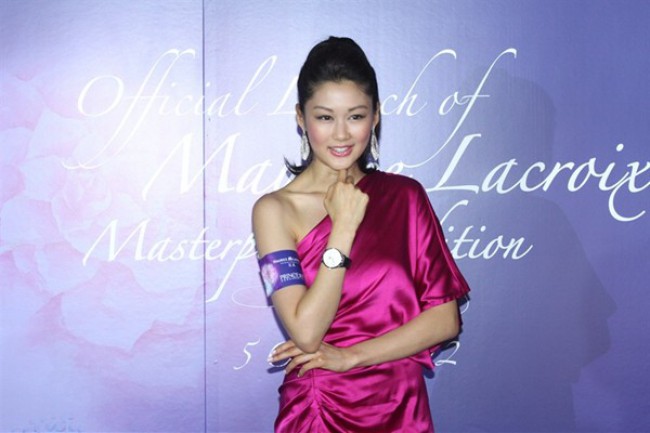 Celebrity model Eliza Sam wearing the Masterpiece Tradition by Maurice Lacroix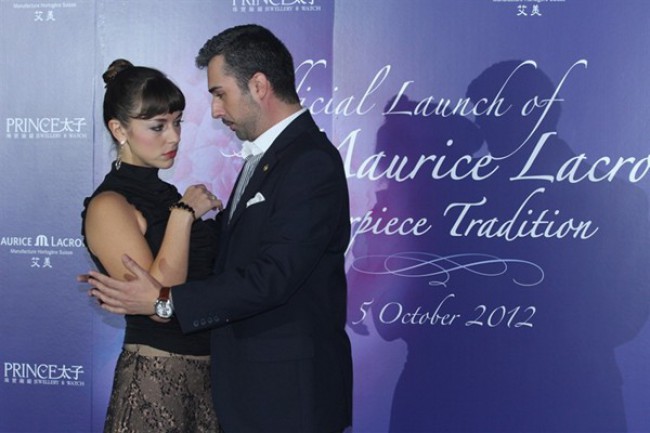 Mr Bruno Ribeiro and Ms Corinne Winters, singers in the upcoming "La Traviata" show, gave a stellar performance of extracts from the opera to the guests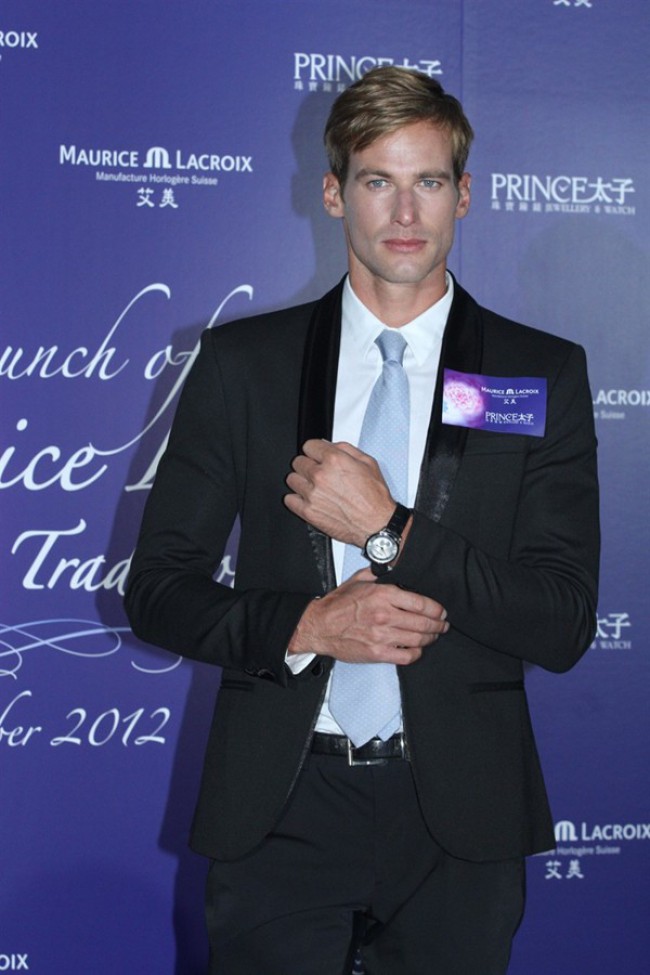 A suave model showing off the Masterpiece Tradition by Maurice Lacroix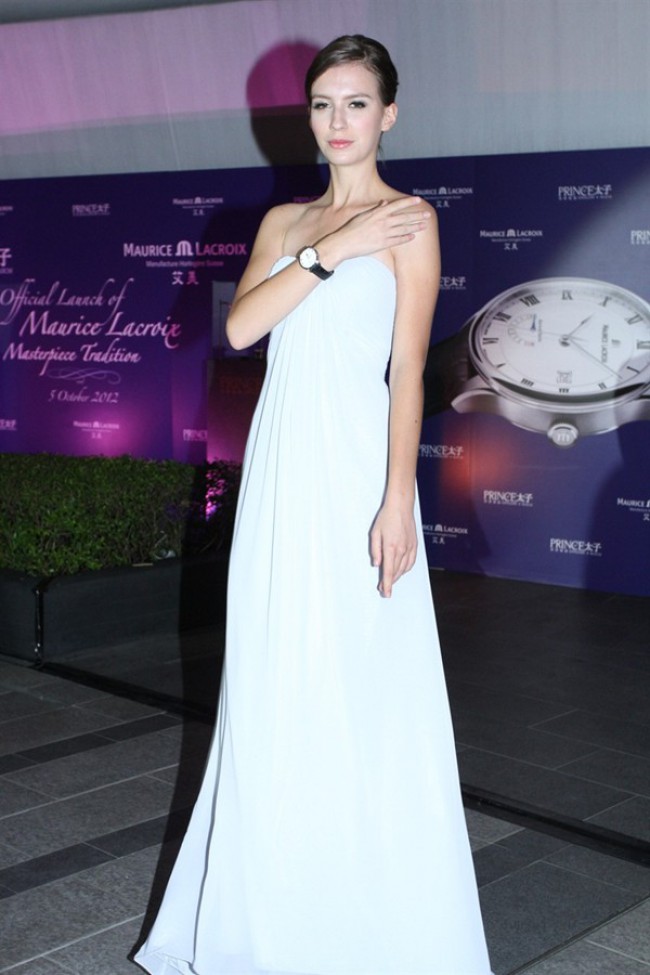 The Masterpiece Tradition by Maurice Lacroix, this time for the ladies
(L-R) Winner of the "Best Dressed Award" Mr. Kam Kwok Leung; Mrs. Vinny Chu, Executive Director of Prince Jewellery and Watch; and Mr. Joseph Chu, Executive Director of Prince Jewellery and Watch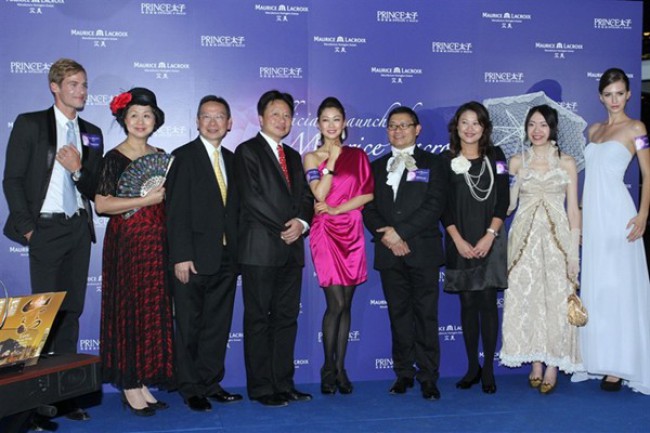 (L-R) Model; Mrs. Vinny Chu, Executive Director of Prince Jewellery and Watch; Mr. Joseph Chu, Executive Director of Prince Jewellery and Watch; Dr. Jimmy Tang, MH, Chairman and CEO of Prince Jewellery and Watch; Ms Eliza Sam, Mr. Francis Phua, Regional General Manager, Business Segment Luxury & Lifestyle, DKSH Hong Kong Limited, distributor of Maurice Lacroix; Ms Pauline So, Executive Director of Prince Jewellery and Watch; Ms Katie Chiu, Assistant General Manager, Greater China Region, Business Segment Luxury & Lifestyle, DKSH Hong Kong Limited, distributor of Maurice Lacroix, and model