Cara Delevingne stars in Marc Jacobs' fall-winter 2016 campaign
Following in the tradition of the past two seasons, Marc Jacobs has tapped an eclectic cast full of creatives for his fall-winter 2016 campaign. Photographed by David Sims and styled by Katie Grand, a group including actresses, singers, models and other stars pose in dark portraits.
From androgynous male models to top model Cara Delevingne to hip-hop super star Missy Elliott, Kendall Jenner, Marilyn Manson, Courtney Love, Juno Temple and Academy Award winner Sissy Spacek, the images focus on the season's Victorian, rock and roll inspired looks.
Talking about Cara Delevingne, Jacobs wrote on his Instagram a post about the model: "Every once in a blue moon I am fortunate enough to meet a model with a personality so huge it almost overshadows even the strongest of looks– the most dramatic fashion. When I met Cara through Katie Grand a few years ago, she was the girl in the animal onesie with boundless energy, great humor and in perpetual motion. Watching Cara's growth and evolution into a dynamic, outspoken, independent woman is a true joy, just as she is herself. Her generosity and care in wanting to get a job done right (even if it means missing a flight!) is a testament to her professionalism and true character."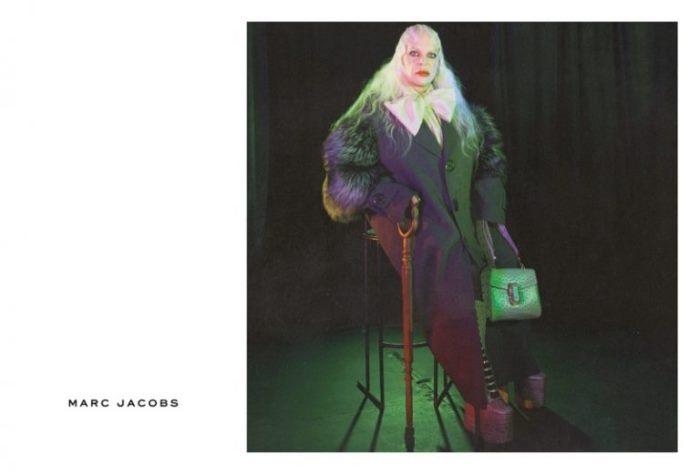 Genesis P-Orridge stars in Marc Jacobs' fall 2016 campaign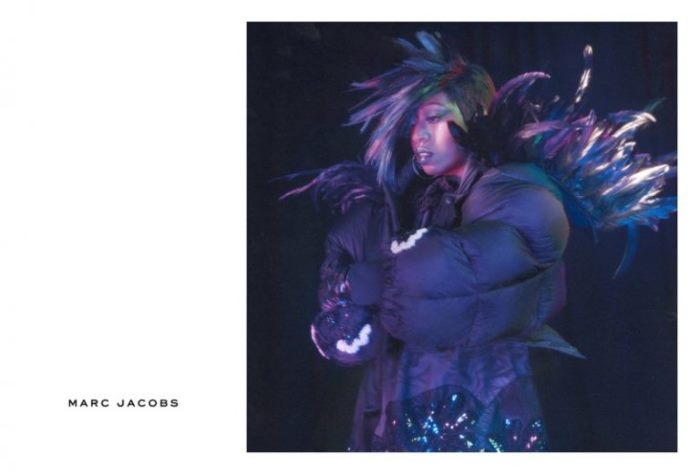 Missy Elliott stars in Marc Jacobs' fall-winter 2016 campaign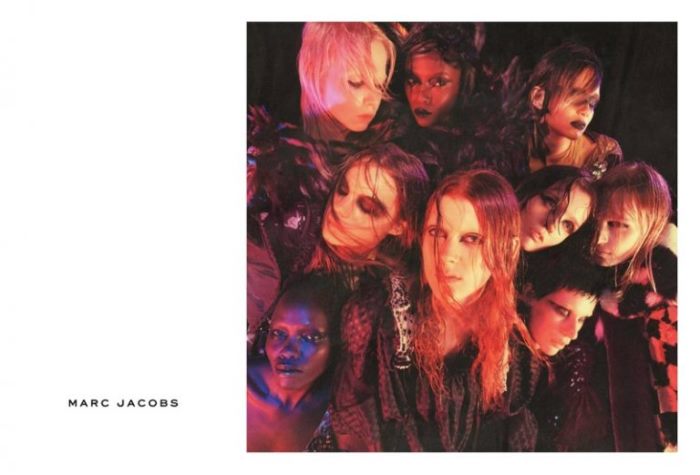 An image from Marc Jacobs' fall-winter 2016 campaign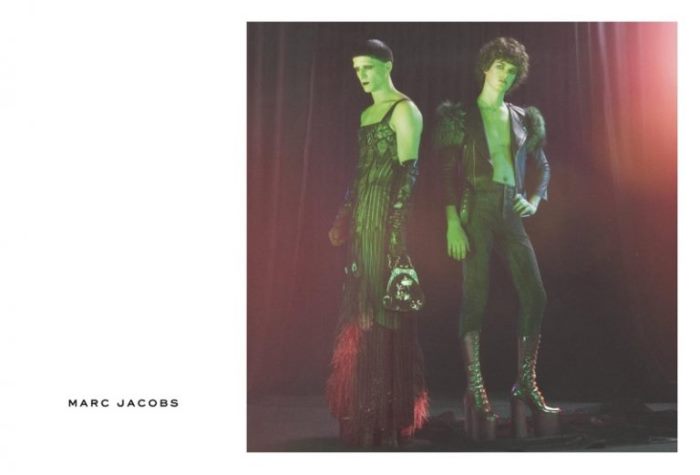 John and Carlos star in Marc Jacob's fall 2016 campaign
St. Vincent stars in Marc Jacobs' fall-winter 2016 campaign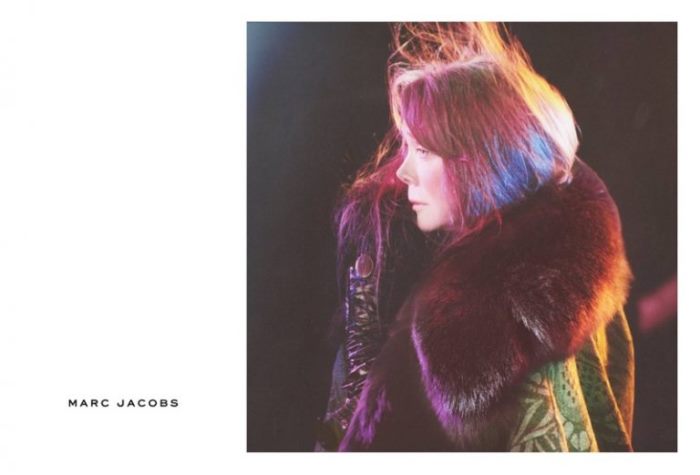 Sissy Spacek stars in Marc Jacobs' fall-winter 2016 campaign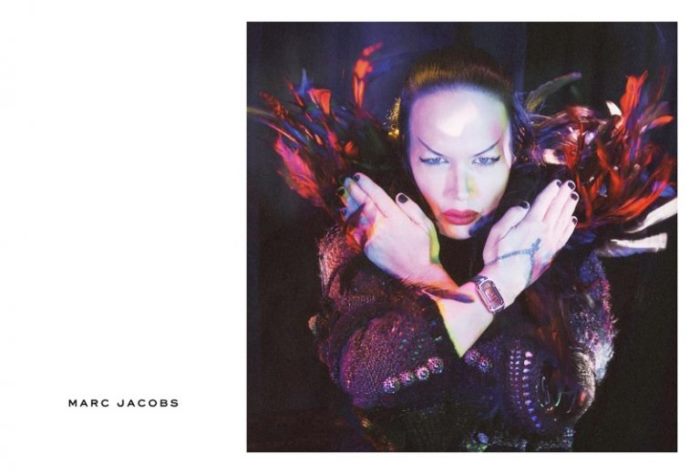 Kembra Pfahler stars in Marc Jacobs' fall-winter 2016 campaign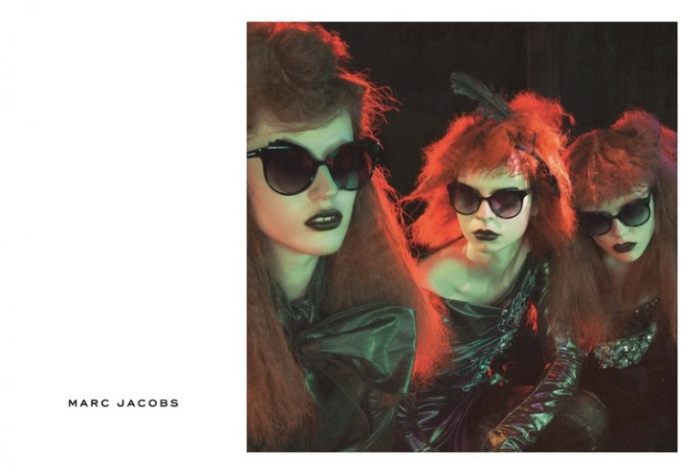 Julia, Willy and Kiki star in Marc Jacobs' fall-winter 2016 advertising campaign
Writing about Kendall on his Instagram, Jacobs captioned her photo with: "I will always remember the first time I met Kendall during castings for our Fall 2014 fashion show. Katie Grand invited her to come by the studio for a brief introduction before she was photographed for the model boards. At the time, I knew very little about Kendall…"
Jacobs continues, "As history now has it, her very first fashion show was for Marc Jacobs Fall 2014. Kendall has since been a part of every show along with being featured in our Spring '15 ad campaign (also shot by David Sims). It goes without saying that Kendall has gone on to establish an incredible career for herself and every bit of it is a testament to her hard work, passion and desire."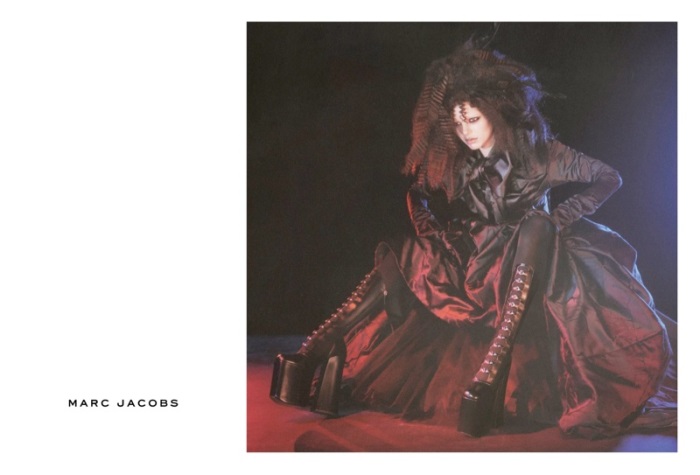 Kendall Jenner appears in Marc Jacobs' fall-winter 2016 campaign
Juno Temple appears in Marc Jacobs' fall-winter 2016 campaign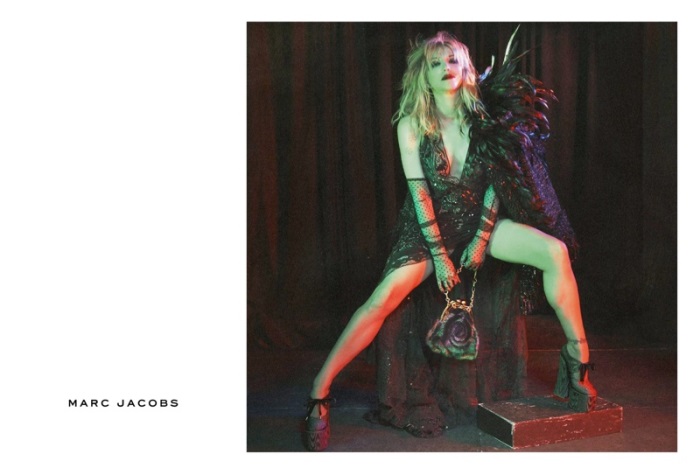 Courtney Love appears in Marc Jacobs' fall-winter 2016 campaign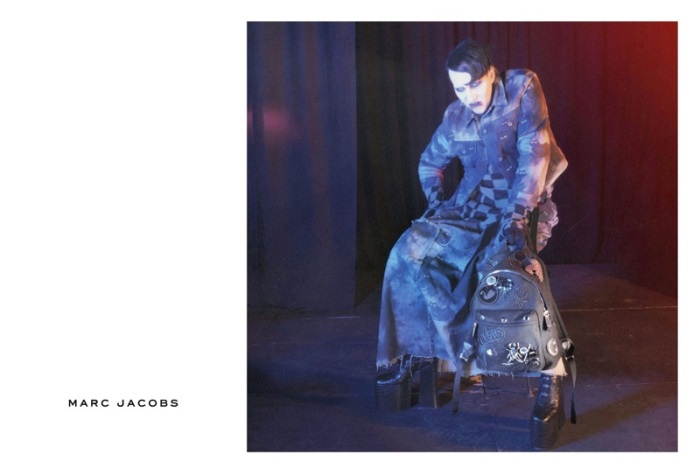 Marilyn Manson appears in Marc Jacobs' fall-winter 2016 campaign