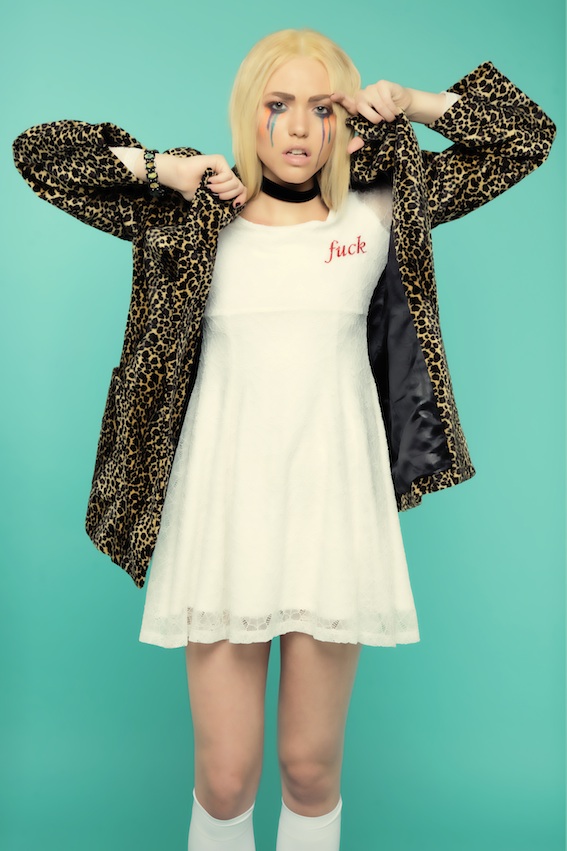 Always a favorite around HS headquarters, designer Erin Magee for MadeMe offers a collection for Spring 2013 that has its usual wry take on life as a girl in the so-called modern world–some parts innocent, a bit charming, as well cunning and of course hardly a pushover.
Styled with flatform Mary-Janes, thick, black chokers, thigh high combat boots and smiley face contact lenses, Mademe's re-imagined grunge looks like it could outfit an army of angry school girls ready to chain-smoke in the parking lot behind the gym before taking over the world. In 2013, they're probably also well-versed in online hacking and could steal your identity in a pinch. In preparation for creating this collection, designer Erin Magee actually took up electric guitar to get in touch with her inner Courtney Love.
Check out of more our favorites from MadeMe's s/s '13 Lookbook below.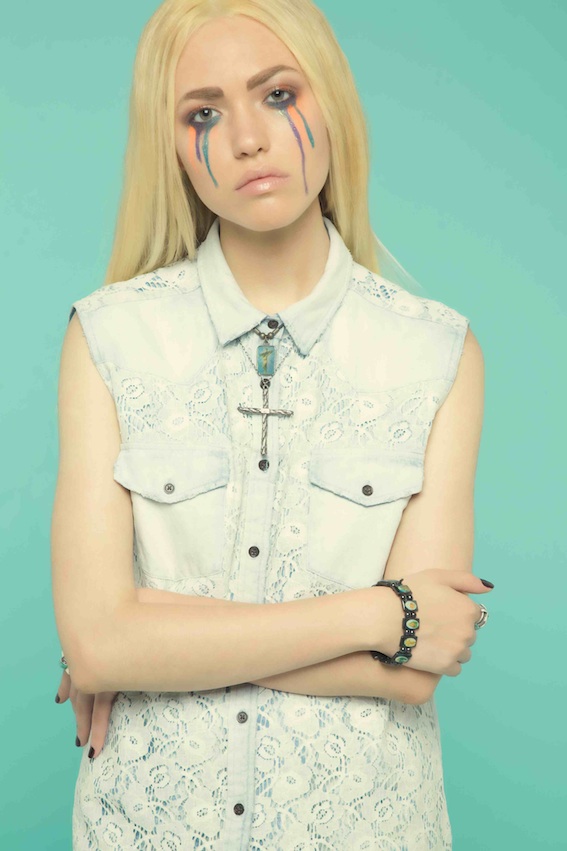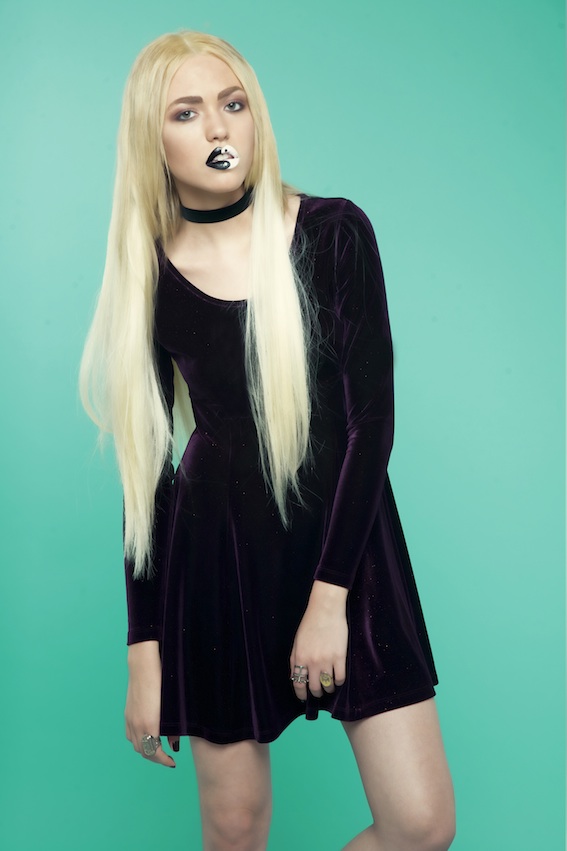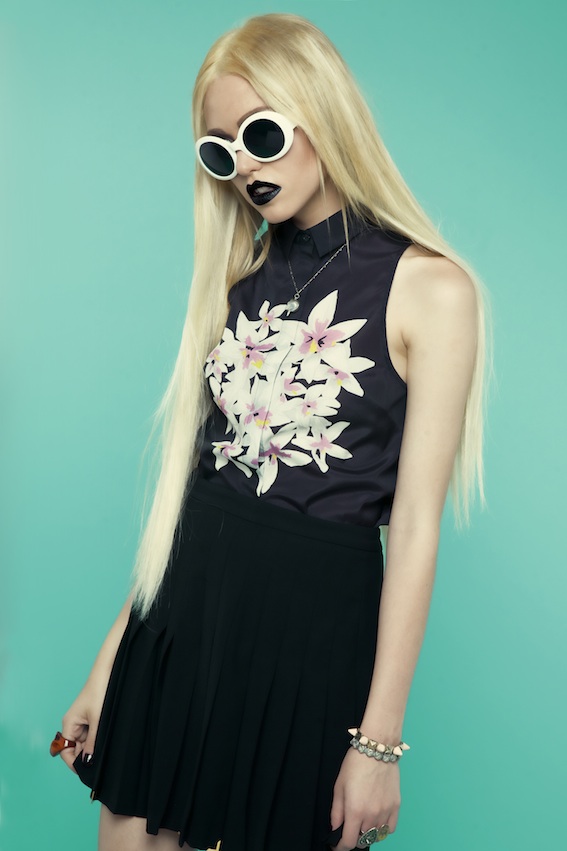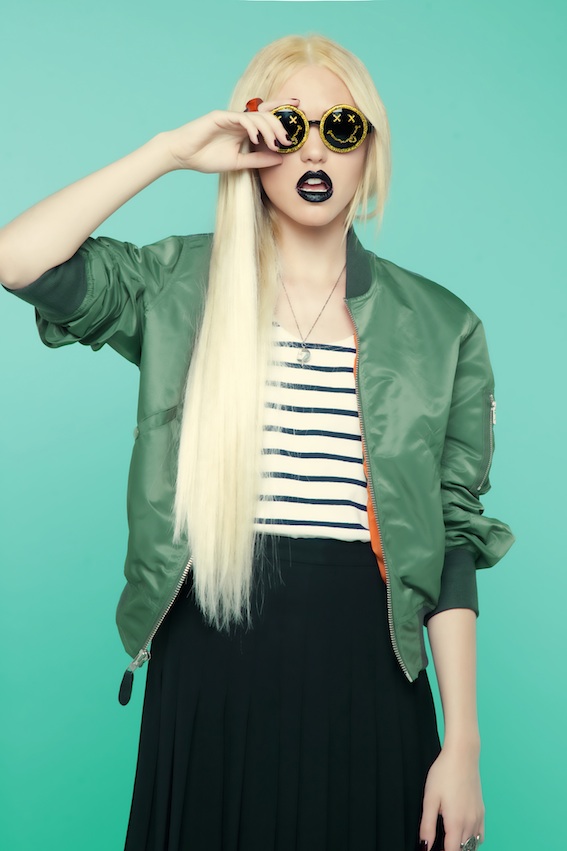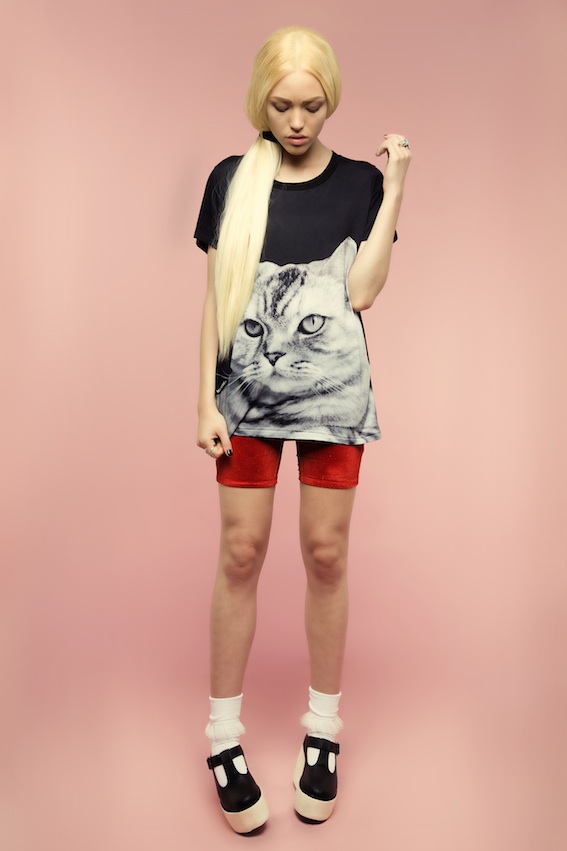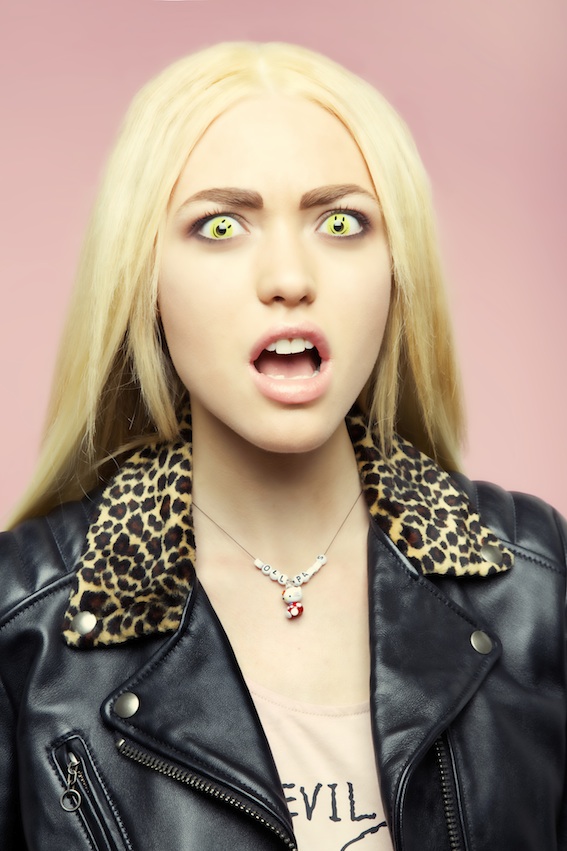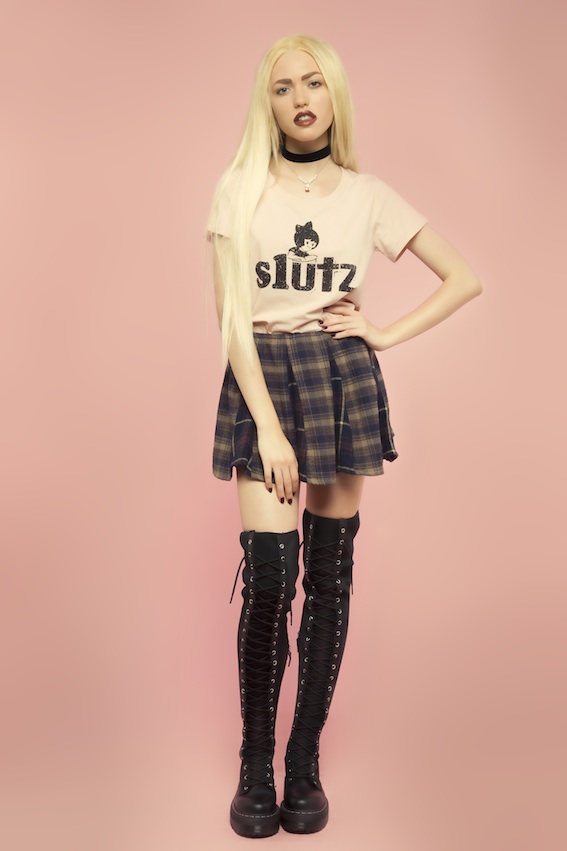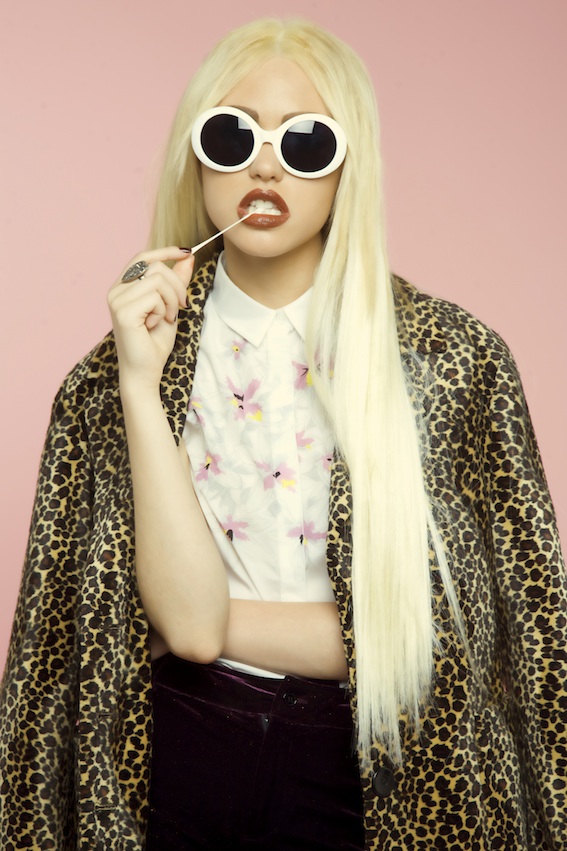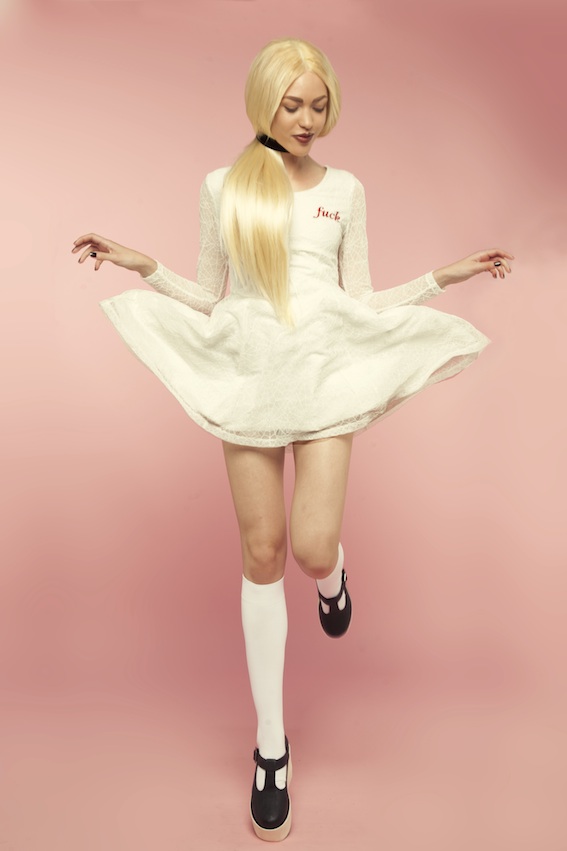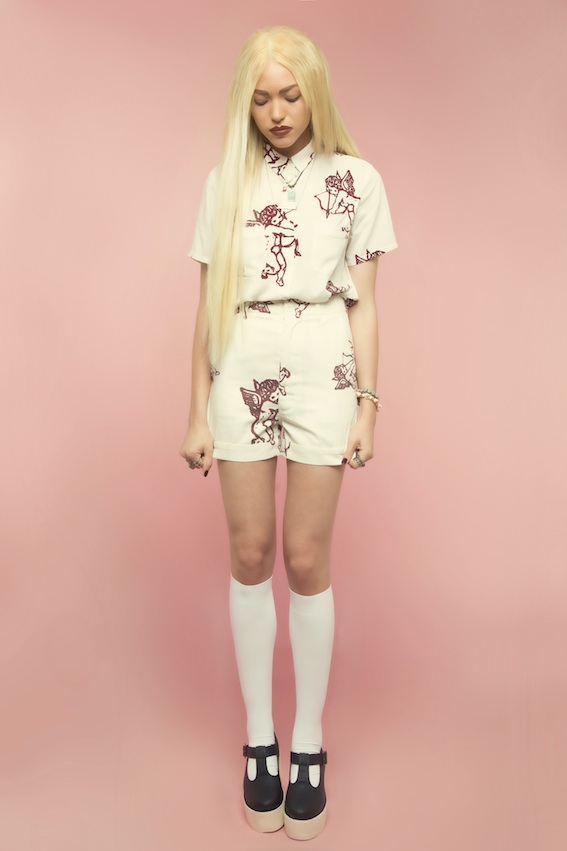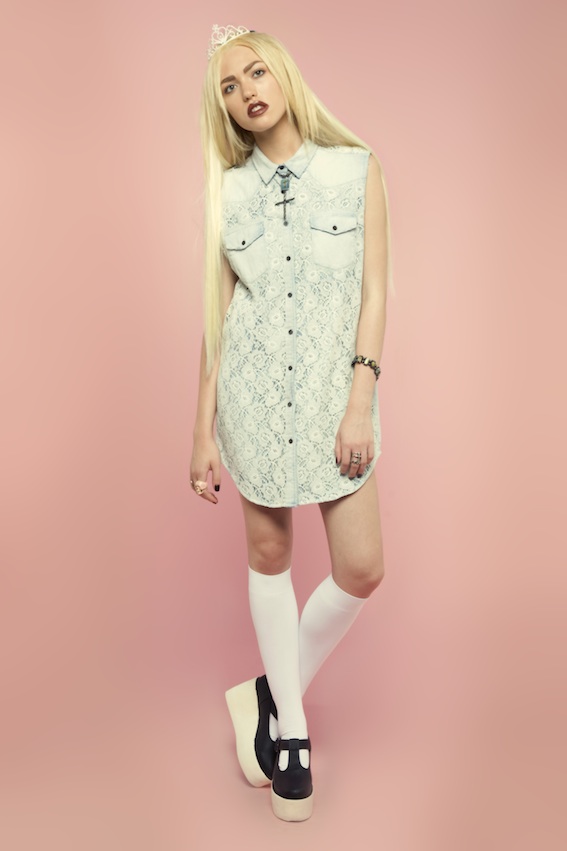 Category: Fashion