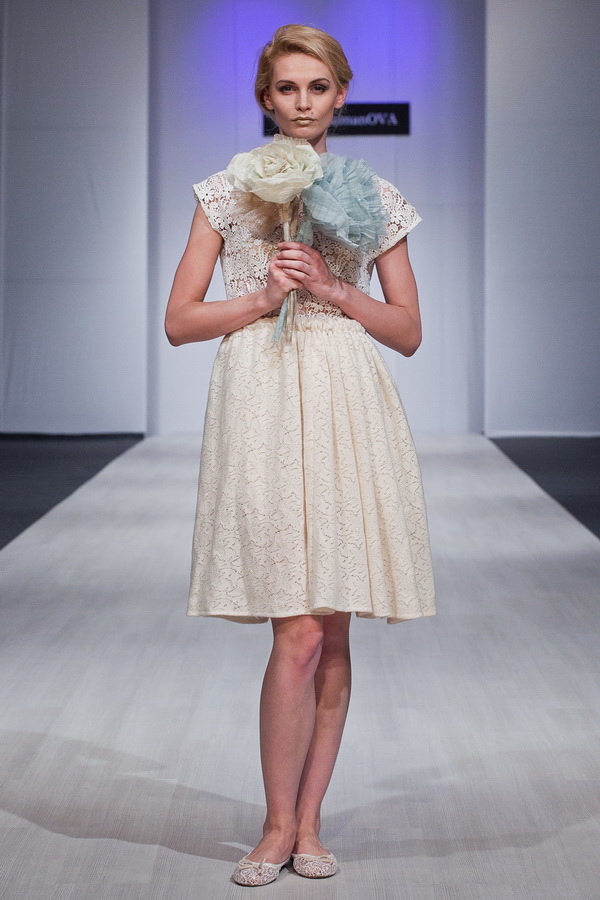 Collaborating with accessory designer Alena Levonyuk, Lubov Tumanova creates a demure and delightful collection of cocktail and bridal dresses, that pay tribute to her Slavic roots at Belarus Fashion Week.
Taking a sophisticated approach to Russian folklore and medieval-inspired forms, Lubov Tumanova uses a gold, white, blue and shiny palette to create modern, and elegant silhouettes.
Lubov Tumanova's Spring/Summer 2014 is full of subtle seduction centred around lace detailing, beading, and embroidery trimmed with intricate draping chains and blooming flowers.
Lubov Tumanova's designs were also featured in the recent J Spring Fashion Show 2014 at Gardens by the Bay in Singapore.