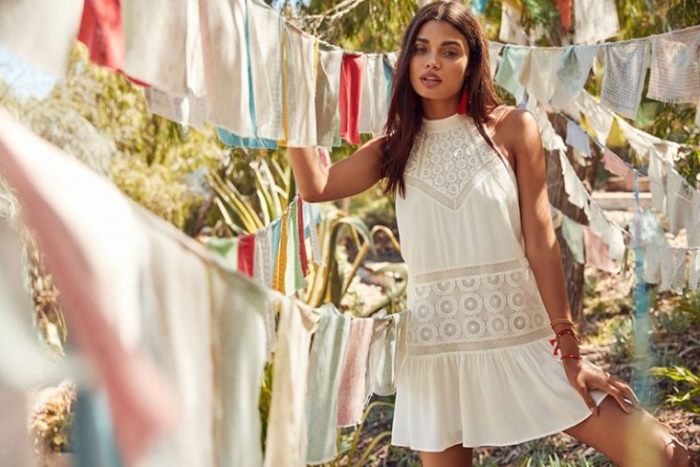 Lovers + Friends Star Chaser Dress $147
Featuring lace paneling, this ivory-white dress comes in a classic shift shape.
Los Angeles-based brand Lovers + Friends says hello to warm weather season with its spring-summer 2017 collection. Fashion retailer REVOLVE spotlights the range with a new lookbook starring model Daniela Braga.
The Brazilian model poses in colorful styles including lace dresses, playful stripes and off-the-shoulder silhouettes. A color palette of white, blue, red and pastels is seasonally perfect.
———————————————————————————–
LOVERS + FRIENDS SPRING/SUMMER 2017 COLLECTION AT REVOLVE
(Left) Lovers + Friends Ashton Dress $210 (Right) Lovers + Friends Love Letter Dress $160
Get ready for warm weather season with these long-sleeve silhouettes featuring v-necklines.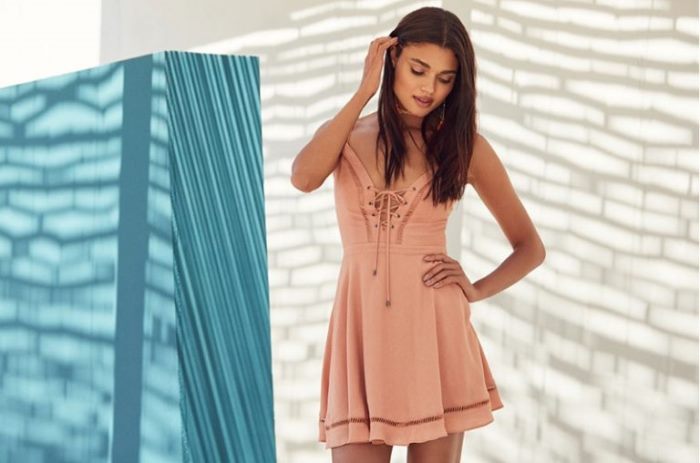 Lovers + Friends Sadie Mini Dress $158
This fit and flare dress features a laced up front and eyelet trimmed details.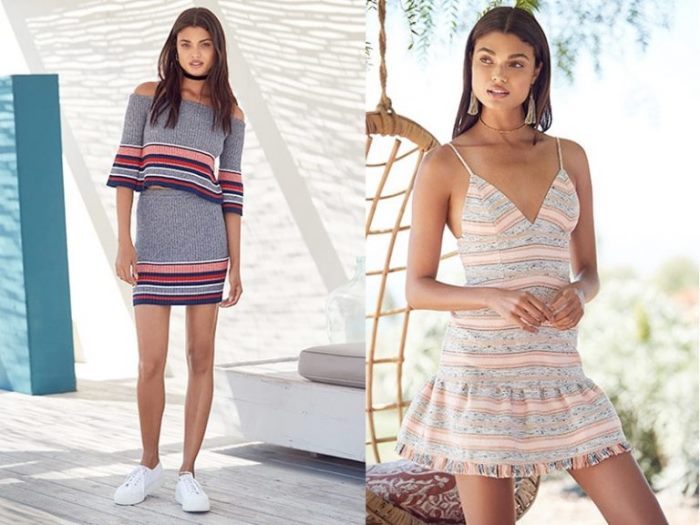 (Left) Lovers + Friends Skye Top $138, Skye Skirt $128 and Superga Slip On Sneaker $84 (Right) Lovers + Friends Heidi Mini $180
Embrace stripes for the summer season with these short silhouettes perfect for a sunny day out.
(Left) Lovers + Friends Blossom Top $89 and Jack High-Rise Short $138 (Right) Lovers + Friends Orchard Dress $228
Lace and ruffles take the spotlight in Lovers + Friends' summer collection.