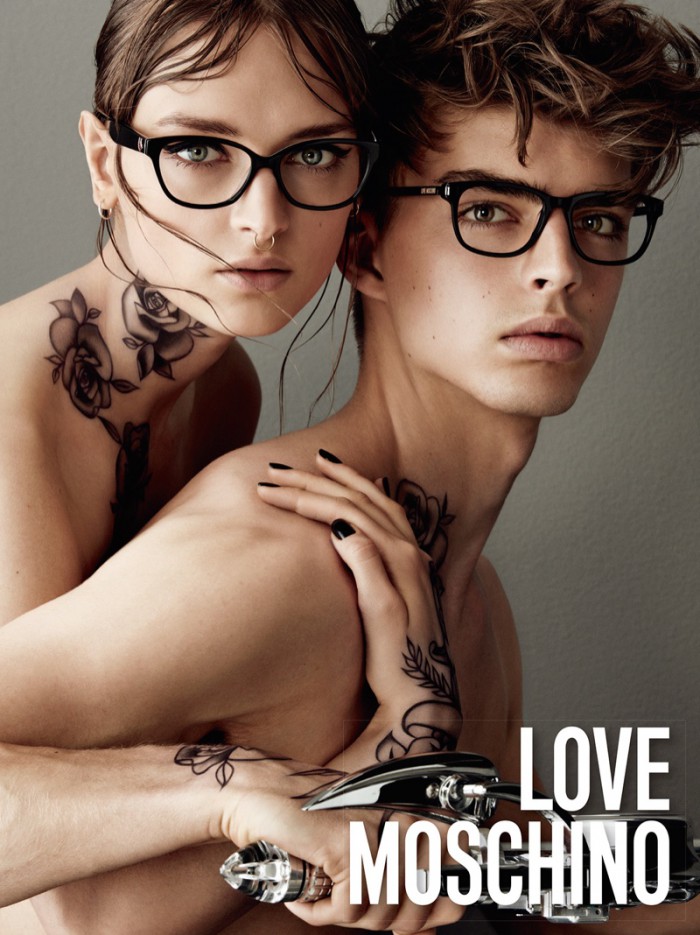 Daga Ziober and Daan van der Deen star in Love Moschino's fall-winter 2015 campaign
The fall-winter 2015 campaign from Love Moschino has a bit of edge with these images captured by Giampaolo Sgura. Models Daga Ziober and Daan van der Deen make one good-looking biker couple while sporting tattoos and piercings. Styled by Julia Sarr-Jamois, a focus is put on the denim, sweatshirts, backpacks and bag adorned with tattoo inspired graphics.
For beauty, Daga takes on the wet hair look with a center part as well as a winged-eyeliner look paired with nude lipstick.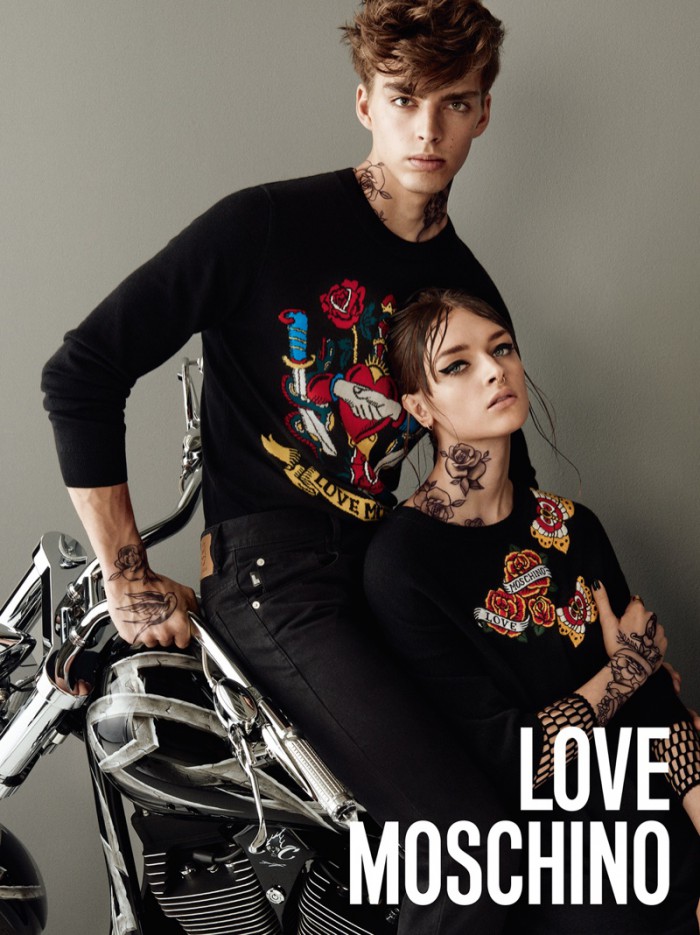 The pair look biker chic with tattoos and piercings
Love Moschino fall-winter 2015 campaign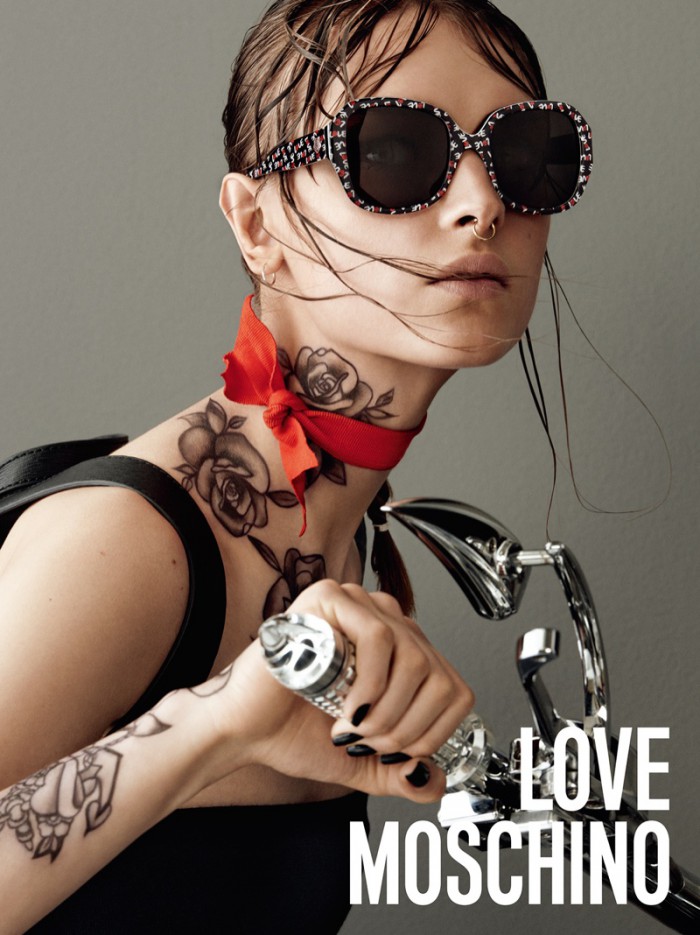 Daga Ziober looks biker chic with tattoos and piercings