Longines Ambassador of Elegance Aaron Kwok
The Longines Singapore Gold Cup 2011 has raised a total of S$241,136 for the Chaoyang School, a social service program, through a charity luncheon held during the race. The Domestic Group One race holds a prize money of S$1.35 million, making this one of the most prestigious competitions in the region.
Before the charity luncheon commenced at the Singapore Turf Club, all eyes were on the racecourse, where Ronnie Stewart on El Dorado emerged victorious at the finishing line.Trained by Hideyuki Takaoka and owned by Masa Otani, Stewart joins the realm of local racing legends immortalized by their triumphs in this high profile race.
Spotted at the glitzy event were His Excellency Dr Tony Tan Keng Yam, Longines Vice-President and Head of International Marketing Juan-Carlos Capelli, Longines Ambassador of Elegance, Aaron Kwok, and some 300 guests decked out in their glamorous best.
The Singapore Gold Cup Day has traditionally been designated as an annual Charity Race Day. Since Longines took on the title sponsorship last year, Longines has continued to dedicate this event towards charity, raising funds for Chaoyang School, one of the social service programs supported by the local Community Chest.
Funds were also raised through a charity auction of Canto-pop superstar Aaron Kwok's one-of-a-kind crystal-embellished T-shirt, a piece he wore at his Changsha concert earlier this year, and seven handmade jewellery pieces handmade by the students of Chaoyang School.
Commenting on the support given by the local racing community to the charity auction, Mr. Walter von Känel, President of Longines International, said: "As the Official Partner and Timekeeper of the Singapore Turf Club, Longines is proud to present the Longines Singapore Gold Cup for the second year. We are positive about the good synergy formed from this partnership and look forward to continuity."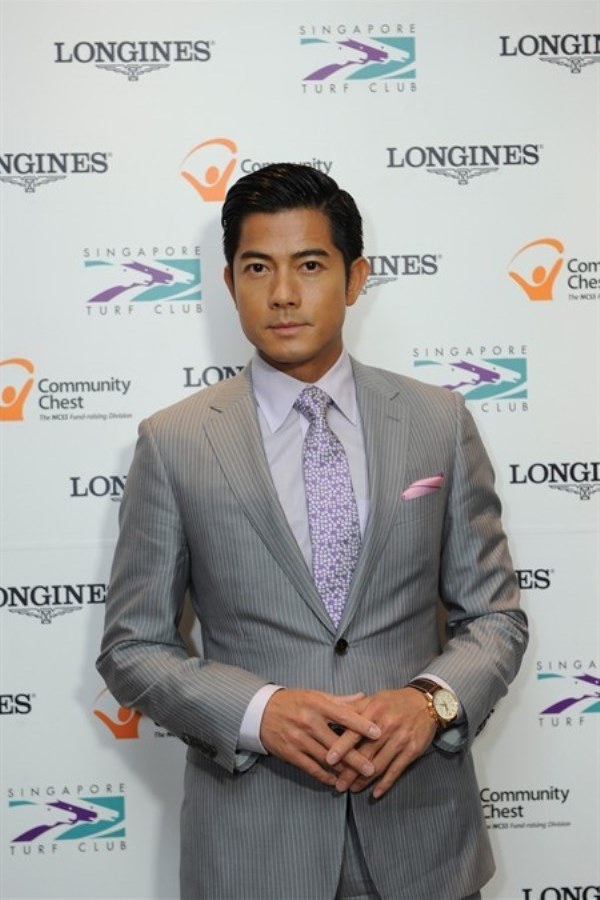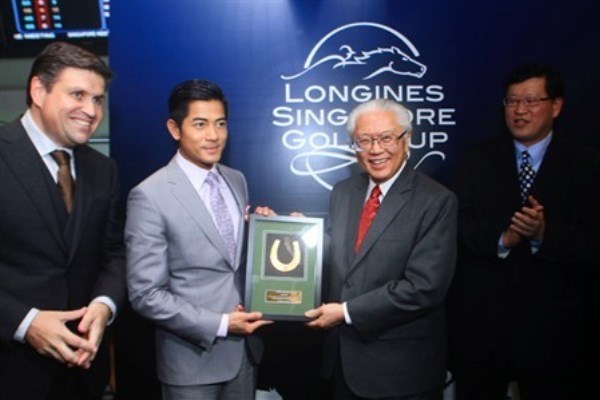 President Tony Tan Keng Yam presents a token of appreciation on behalf of Community Chest to Aaron Kwok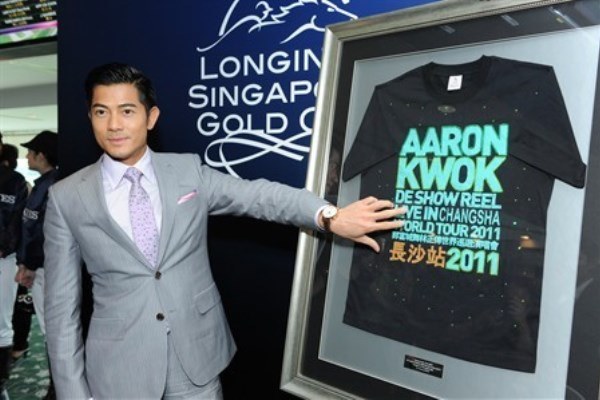 Aaron Kwok showcasing his donated limited edition crystal T-shirt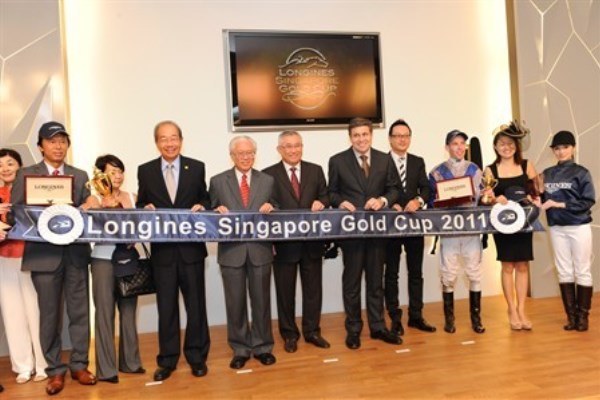 President Tony Tan Keng Yam and Longines representatives presenting the trophy and Longines tokens
Longines Vice President and Head of International Marketing Juan Carlos Capelli presents a token to winning horse owner Masa Otani at the Longines Singapore Gold Cup 2011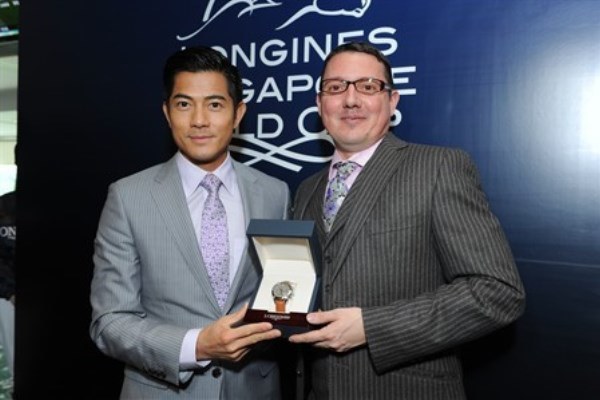 Aaron Kwok displaying the prize for the Best Dressed Contest winner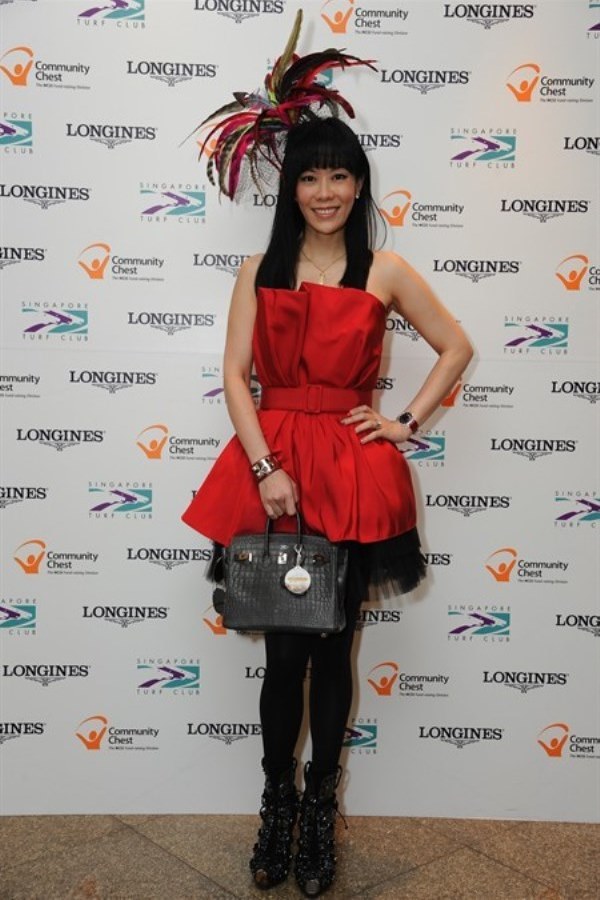 Winner of the Best Dressed Contest, Emily Yong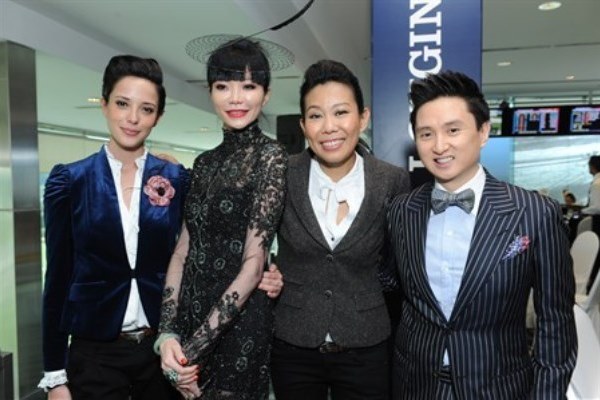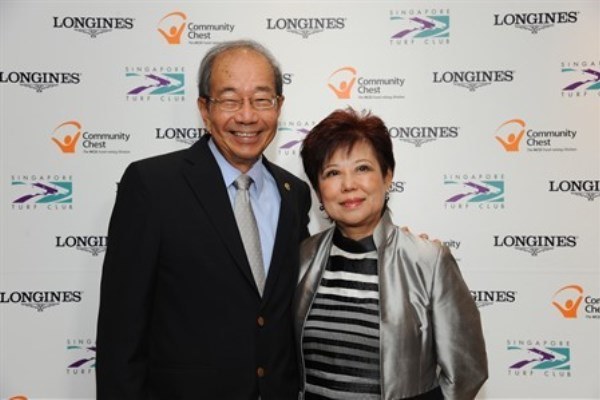 Singapore Turf Club Chairman Tan Guong Ching and wife Dinah Tan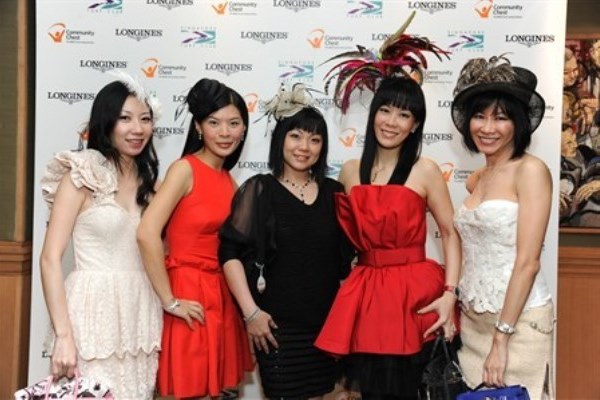 Above and below: Guests at the Singapore Gold Cup 2011