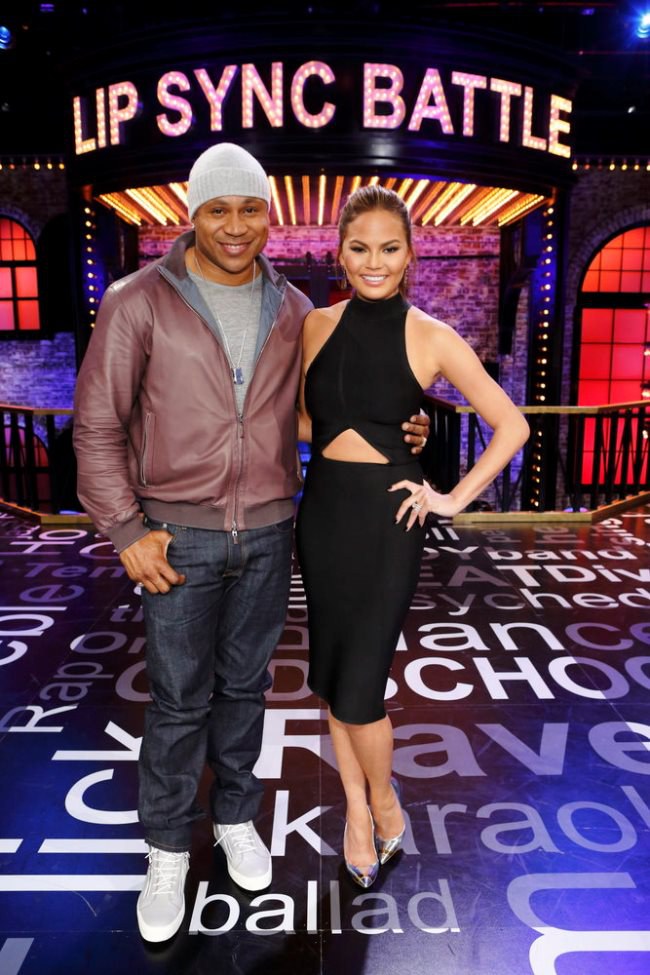 LL COOL J and Chrissy Teigen, Hosts of Lip Sync Battle
Highly-anticipated Viacom original series, Lip Sync Battle is set to debut in Asia on weekdays on Comedy Central starting Tuesday, 28 July at 7:30pm (TH/WIB), 8:30pm (HK/PH/SG/TW) and 9:30pm (MY). Based on the pop culture phenomenon of lip sync battling, the Viacom original series, which originated on Viacom's Spike TV in the U.S., features celebrities going head to head – lip-syncing the song of their choice – battling for the coolest bragging rights on the planet.
Lip Sync Battle is hosted by entertainment icon and two-time GRAMMY Award-winner, LL COOL J with pop culture sensation Chrissy Teigen serving in the role of a play-by-play commentator.
The first season comprises 10 episodes with an extended eight episodes. The first three episodes in airing in Asia will feature Jimmy Fallon vs. Dwayne Johnson, Anna Kendrick vs. John Krasinski, and Anne Hathaway vs. Emily Blunt.
Among the other talent who appeared in Season 1 included John Legend, Justin Bieber, Jennifer Lopez, Terrence Howard, Taraji P. Henson, Mike Tyson, and Queen Latifah. The series is a ratings and multiplatform superstar for Spike and is the most-watched original series in network history, averaging 3 million viewers. Lip Sync Battle has also delivered a staggering 177 million cross-platform streams across Spike's owned and operated properties as well as Facebook and YouTube, with Anne Hathaway's "wrecking ball" clip alone garnering 15 million.
It was announced in April that the show has been renewed for a second season of 20 episodes which will premiere in 2016.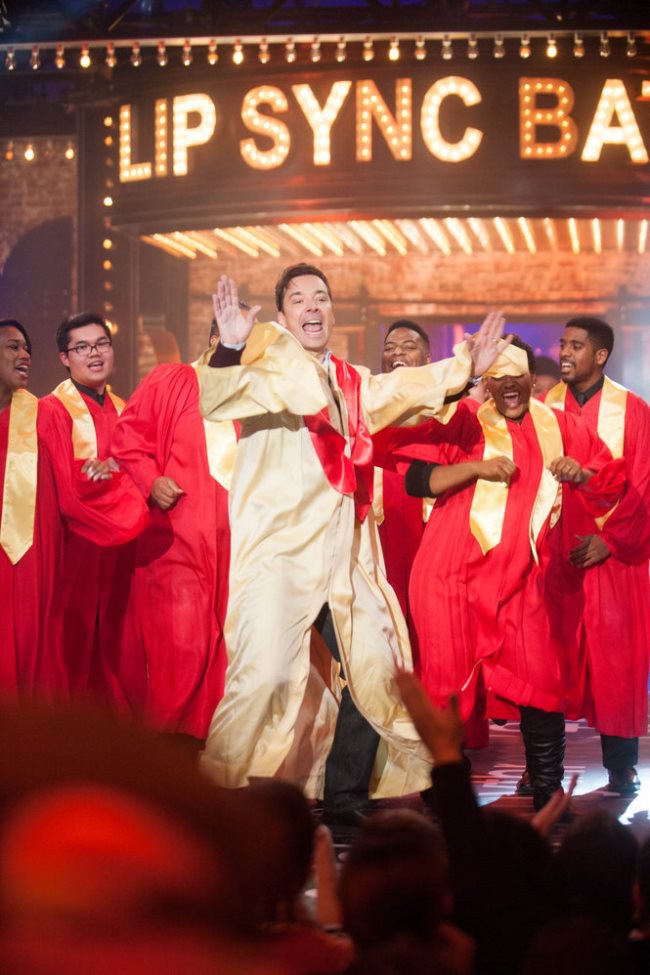 Jimmy Fallon performs "Like A Prayer"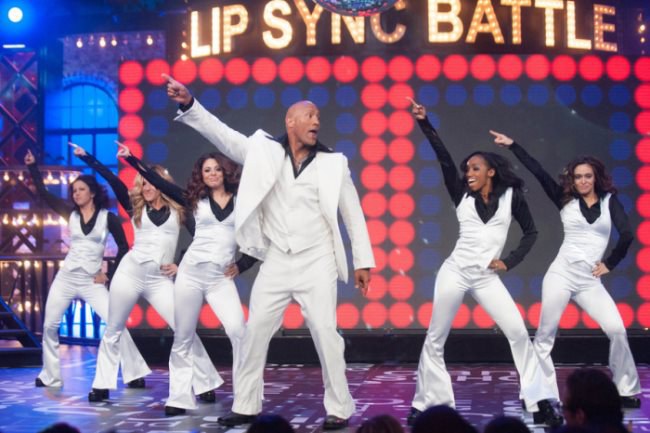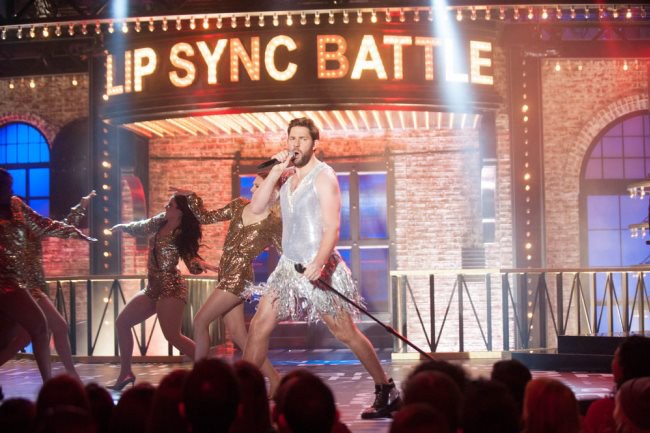 John Krasinski performs "Proud Mary"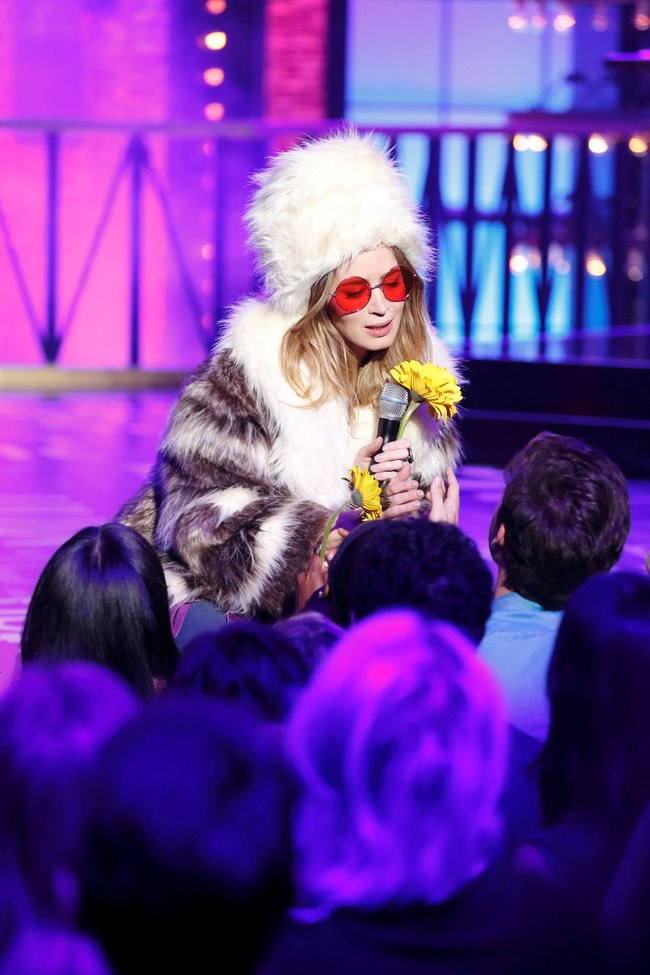 Emily Blunt performs "Piece Of My Heart"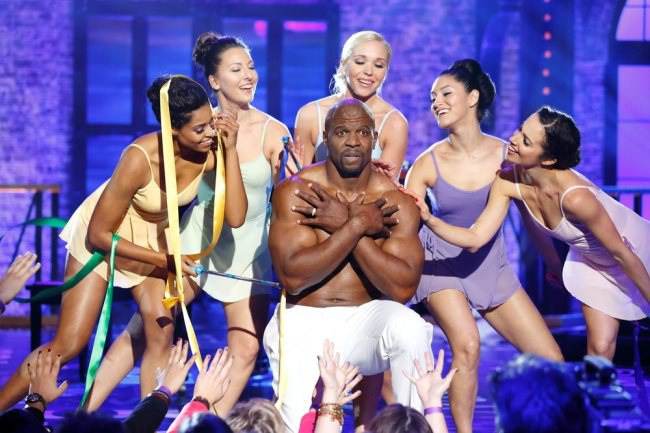 Terry Crews performs "A Thousand Miles"