(L-R) Herbert Rafael, Sebastian Svensson, Erica Fong, Vanessa Emily
Lifestyle Asia's team from Hong Kong, Sebastian Svensson, Managing Director, and Erica Fong, Managing Editor, with WardrobeTrendsFashion's team, Herbert Rafael, Founder, Vanessa Emily, Editor-In-Chief, had a nice evening catchup over dinner and drinks at secret hideout, 28 Hong Kong Street last week.
28 Hong Kong Street has recently been developing something of a buzz in the drinks world of Singapore.With no signage out front and PR that is deliberately discreet, it's very much a place you hear about word of mouth… And now you are hearing it from the horse's mouth, so to speak.
The place oozes privacy. Once you're 'really' inside, the game changes. It's a relaxed atmosphere and you can find a whole range of people there. This is a place you can come in a group of friends, or just as easily a discreet date. In a way, it's quite social if you want it to be. Which reminds me, no photography allowed – us, we were media personnel (so to speak), so we managed to get away with it.
Would we recommend 28? Totally! But don't expect to come here and be served up your standard drinks. This is a boutique spirits paradise. Best for a post-date romantic drink to get some privacy, or just some unique and well mixed drinks with a small group of close friends.
To reserve a table at 28 Hong Kong Street call 6533 2001.
28 Hong Kong Street
Erica Fong, Vanessa Emily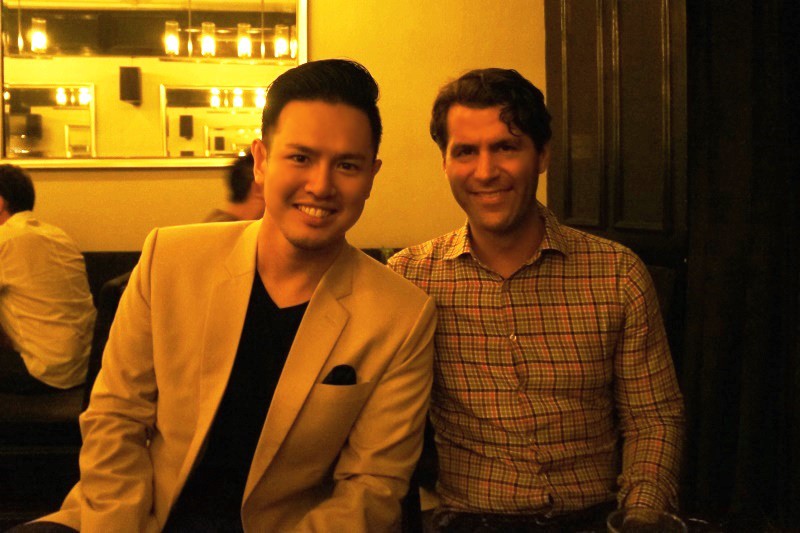 Sebastian Svensson, Herbert Rafael