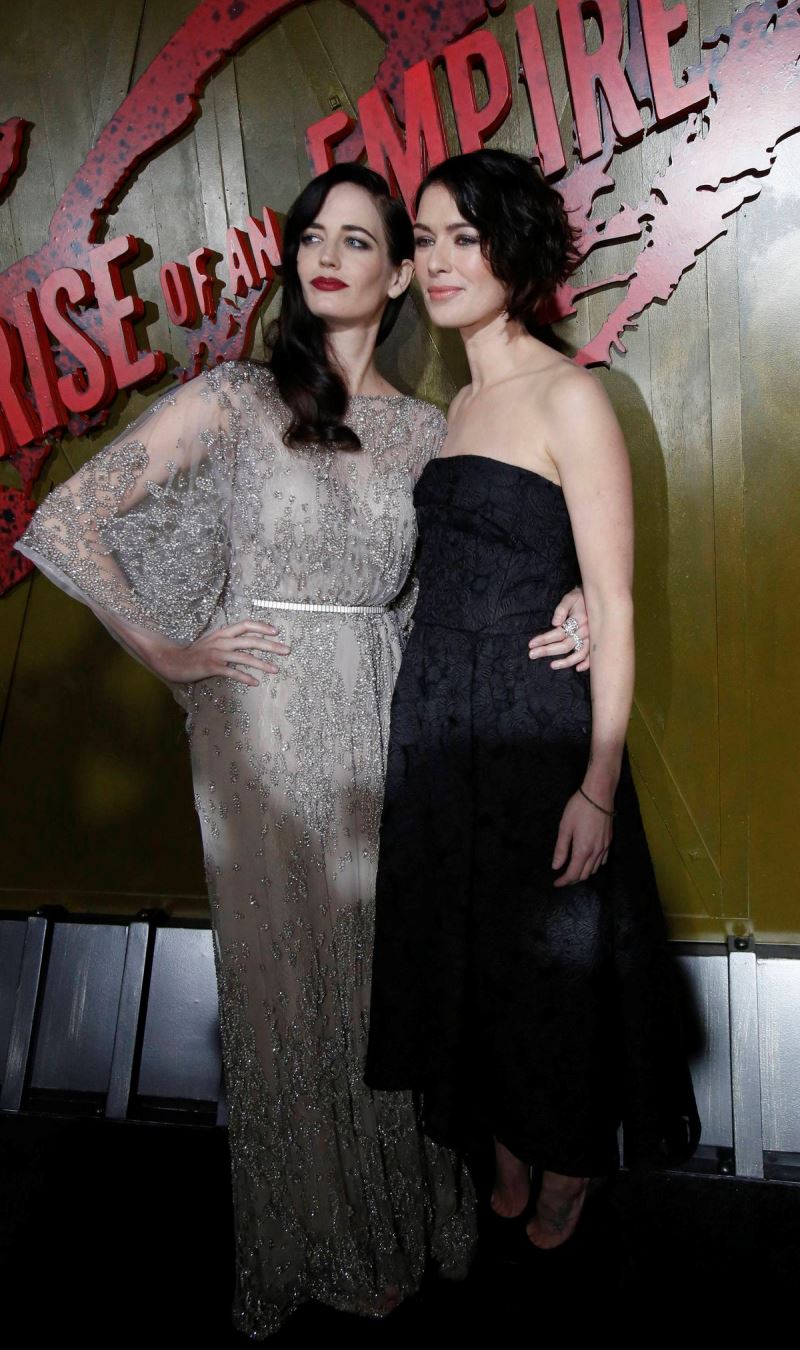 Lena Headey shows off her back tattoos while attending the premiere of her highly anticipated movie 300: Rise Of An Empire held at TCL Chinese Theatre on Tuesday (March 4) in Hollywood.
The 40-year-old actress was joined by her co-stars Eva Green, Callan Mulvey, and Jack O'Connell.
300: Rise Of An Empire hits theaters this Thursday (March 6).
(Photos: Reuters, MARIO ANZUONI)