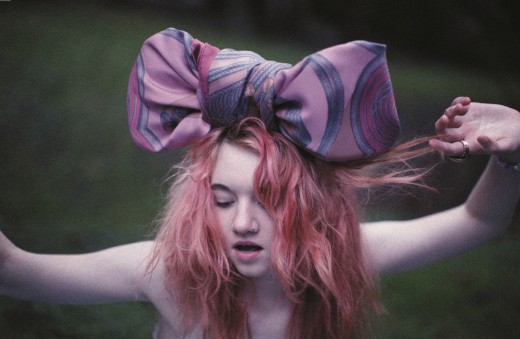 I have just received this season's copy of Le Monde d'Hermes, the French luxury brand's in-house magazine. Hermes is simply one of the top tier 'cool' fashion brands only because it is constantly involved in various diverse creative projects, which keeping it relevant, young, relatable and very cool. Hermes could have easily shut itself up in the ivory tower of high fashion, however she chose instead to collaborate with a host of talented creatives on a regular basis.
The result is always thought-provoking and a affirmation that good things can come from everywhere. I say, Put your Hands in the air for Hermes!
This time around, Hermes worked with teenage photographer Olivia B33 to shoot a "bucolic tale of silk", where the 18 year old played dress-up with the iconic Hermes scarf and transformed it into enchanting ornaments worthy of a magical story (e.g. giant bows on pink-haired punk fairies and the horn of a unicorn, among others).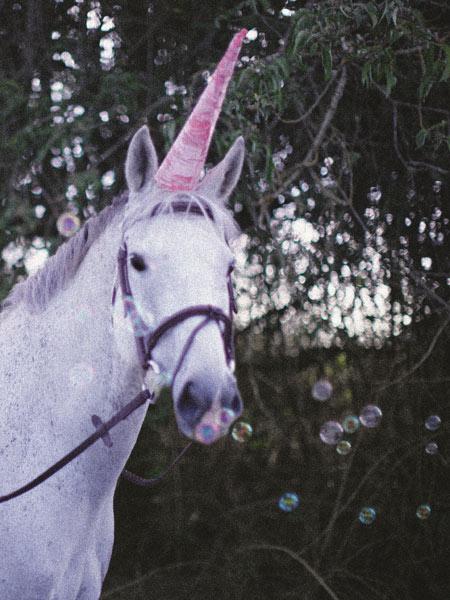 Feel the brand, Hermes through their Artistic Director, Pierre-Alexis Dumas. He said,
"The gift of time" is above all the gift of childhood.

Curiousity, imagination, ingenuity – these things would surely be beyond our grasp if, day after day, we at Hermes did not cultivate our inner child and its capacity for playing, dreaming and laughter – light as a soap bubble.

There lies the unquenchable source of freshness, and perhaps, when all's said and done, the secret of our grand old age.

This fabulous horse, this unicorn, its forehead crowned with silk by a loving, playful hand, is a self-portrait of the house at the age of 175.

Serious? No one is serious at 175.
The magazine will be distributed in Hermes stores from October 2012.
Meanwhile, our hearts are melting with Hermès' Autumn/Winter 2012 "Le Monde d'Hermes", featuring the adorable touch of Olivia Bee.
Category: Fashion