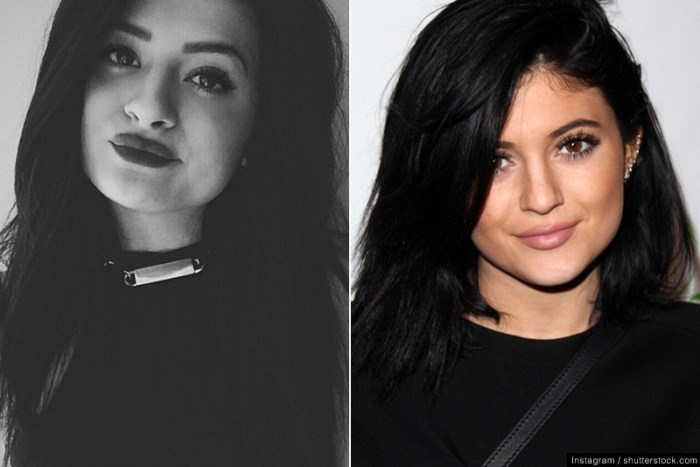 Michigan native Gabrielle Waters is Kylie Jenner's Instagram lookalike.
Last month, we saw Angelina Jolie's Instagram lookalike, and now there is another celebrity who has a doppleganger on the social media website. Gabrielle Waters has a striking resemblance to Kylie Jenner and is one of the reality television star's biggest fans.
The 19 year-old Michigan teen looks similar to Kylie with her dark hair and bee stung pout. Her style even follows Kylie's. In interviews with the Mirror and Yahoo!, Gaby has said she looks up to Kylie and considers her an "idol".
Check out more of the lookalike below.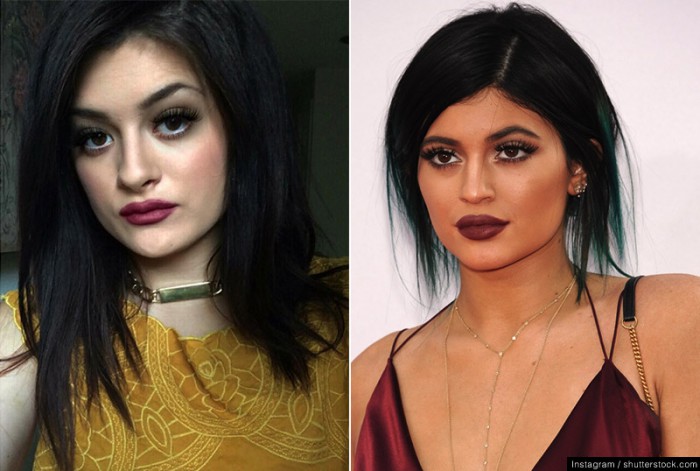 Kylie Jenner has an Instagram lookalike. Can you spot the difference? (L) Gabrielle (R) Kylie
Gabrielle Waters. (Photo: Instagram)