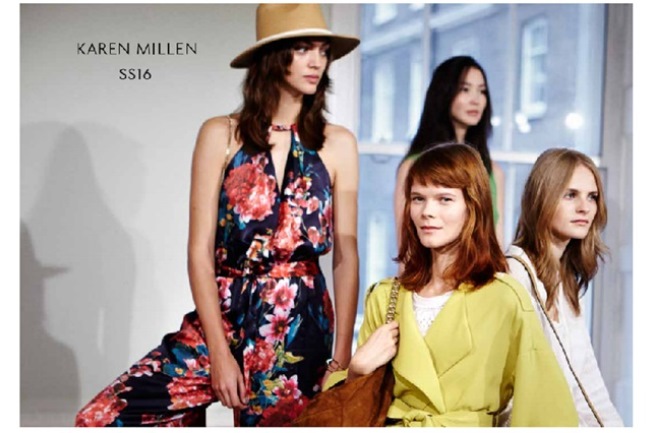 This Spring/Summer, explore three quintessentially British styles that the rest of the world can relate to. The theme for this season is to express your individuality through your own style while experimenting with the lushness of Spring and the playfulness of Summer.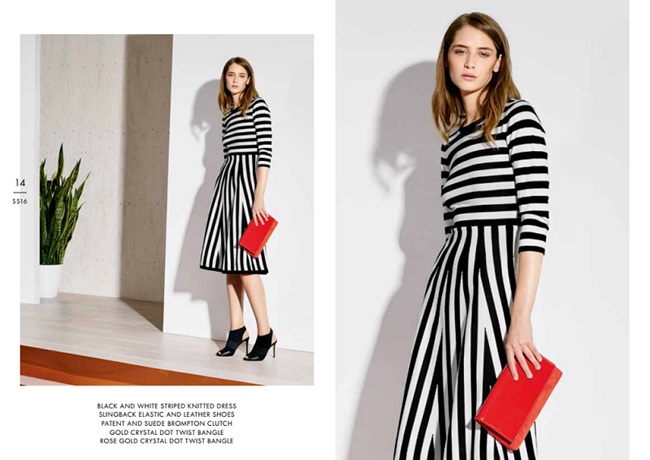 Street Style
For the fast-paced city girl, stripes add a graphic polish to precisely-cut shift dresses and little skirts, and gives a vibrant trim to body-hugging dresses in clean, sporty textures. Lighter, more fluid pieces like the classic shirt-dress are also given a daring twist in a city-smart makeover featuring bold bands of cobalt and black. This section also features brilliant pops of color in paint-box brights, saturating the Karen Millen's signature style in quirky asymmetry and laced-seamed shifts.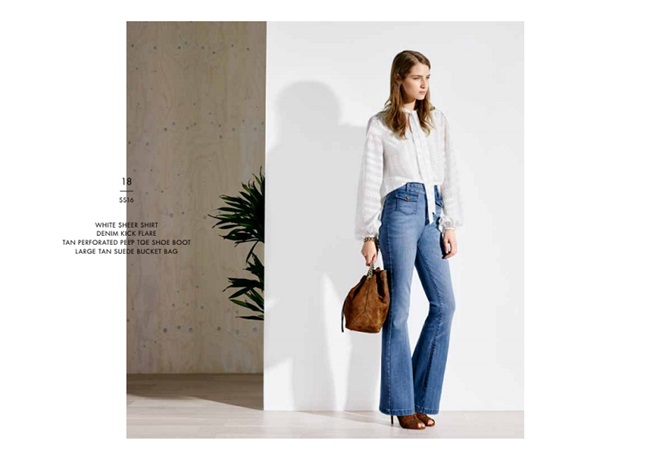 Bohemian Summer
Bohemian vibes this season feature bold personalities and a nostalgic throwback to the 90s with a reissue of their popular kick flare jeans. Retro romance meets the wandering nomad with a remake of the iconic leather jacket with soft tan suede and subtle rivets. But don't forget the basis of the collection, featuring smooth, luxurious tailoring in earthen, neutral tones like in the sandy safari dress and the belted, drop-shouldered jacket in creamy citrus.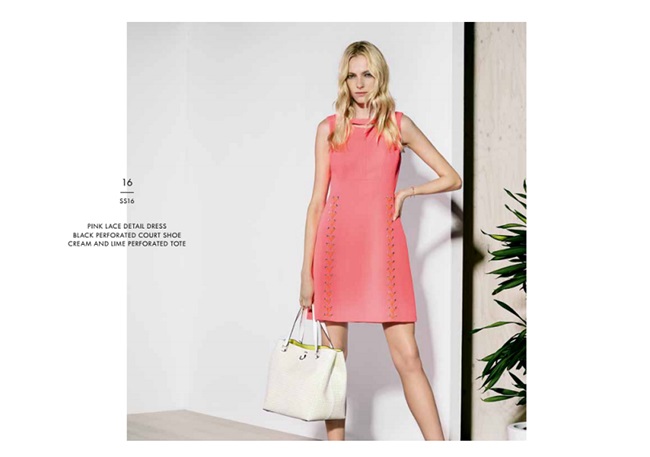 English Garden
What's an English garden without a dash of romance, especially in the bloom of spring and summer? Longer silhouettes glide around an atmosphere of lightness and femininity, as seen in the voluminous-sleeves on vintage blouses and the lingerie trims on light knitwear. Finally, the iconic English gardens come alive in billowy fabrics, halter-neck jumpsuits and long pleat skirts.