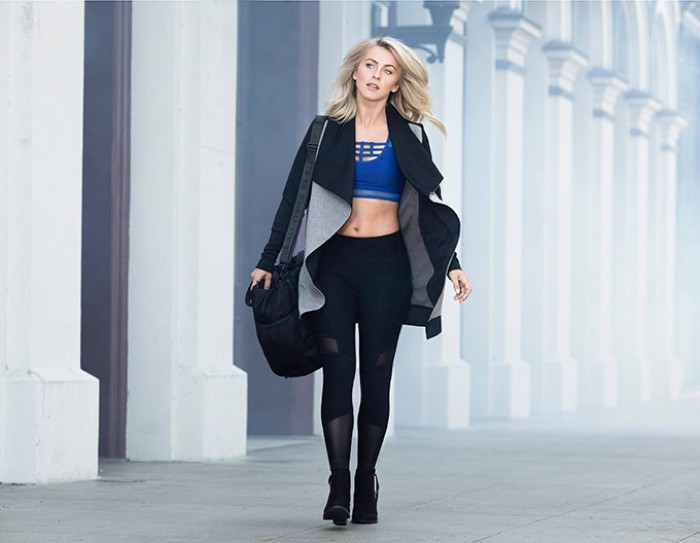 Julianne Hough is captured on the go as she models a sports bra, leggings, and a Mynx Yoga wrap from her MPG by Julianne Hough Collection
Dancing with the Stars judge, Julianne Hough reunites with MPG for a fall-winter 2016 collaboration. The MPG by Julianne Hough Collection features a contemporary spin on activewear with modern pieces that look great in and outside of the gym.
Posing in her own styles, Hough showcases irresistible separates from the lineup. Covetable standouts include paneled leggings, wraps, asymmetrical jackets, and fashion-forward pants.
—————————————————
FALL 2016: MPG BY JULIANNE HOUGH COLLECTION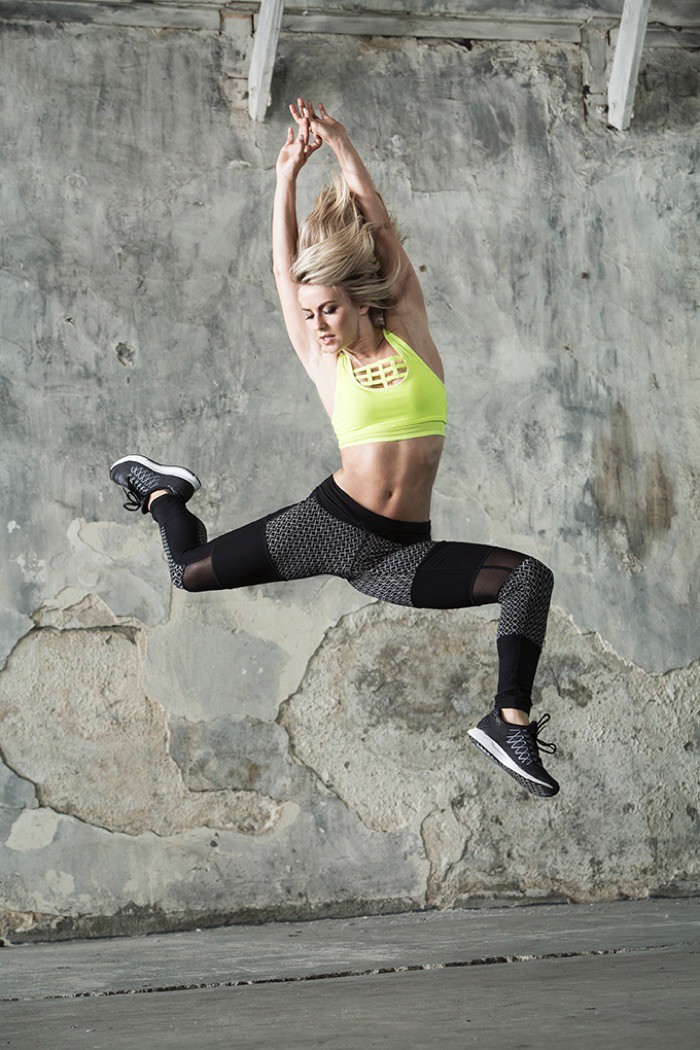 Julianne Hough shows off her best dance moves in a colorful sports bra and leggings from herMPG by Julianne Hough Collection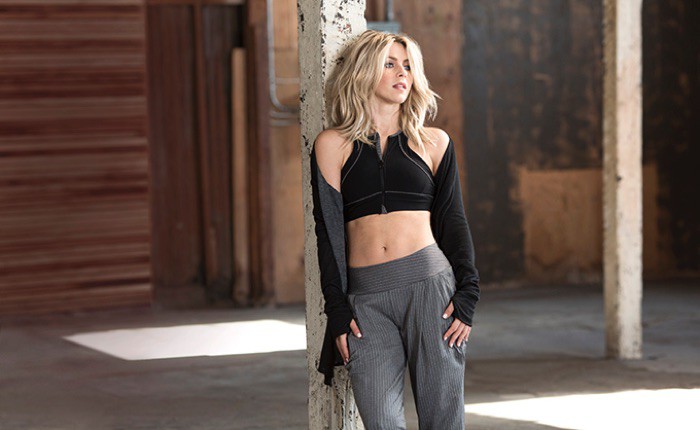 Julianne Hough is picture-perfect in fashionable Taro striped pants with a sports bra and jacket from her MPG by Julianne Hough Collection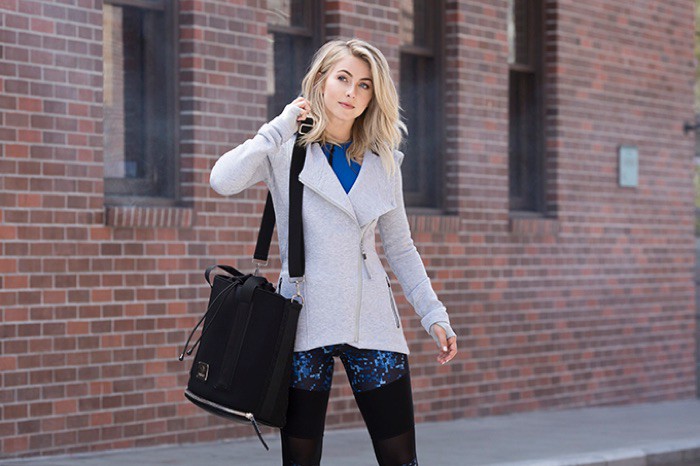 Julianne Hough is a cute vision in an asymmetrical jacket and leggings from her MPG by Julianne Hough Collection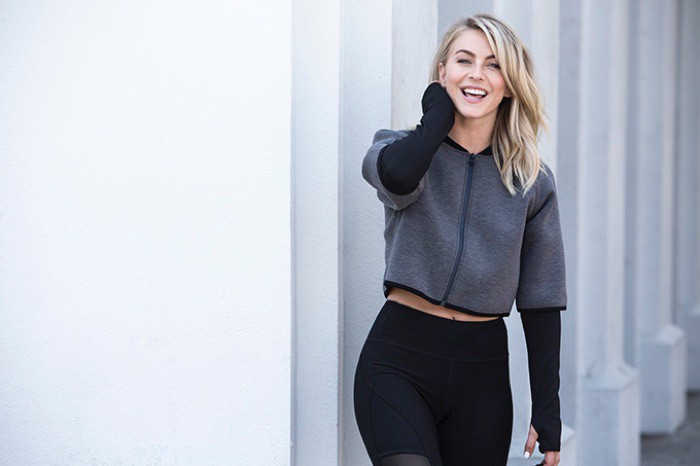 Julianne Hough is all smiles in a Calypso cropped jacket and leggings from her MPG by Julianne Hough Collection