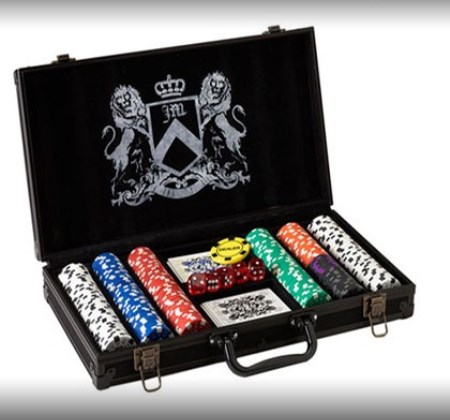 The Juicy Couture Poker Set conjures images of dark, smoky poker rooms and a suave player dealing cards with the Juicy Couture logo embossed on them.
This is probably due to the compact, all-black wooden case which has the requisite Juicy logo embossed on the front. It contains all the necessary elements for a game of poker—two decks of cards, screenprinted chips, five dice and a dealer chip.
When closed, it makes a smart looking carry-on accessory.