If you're a horology enthusiast looking for some serious reading material this summer, you might want to get a copy of "A. Lange & Söhne: The 'Pour le Merite' Collection", a handsome tome penned by Peter Chong, a Singaporean polymath and passionate A. Lange & Söhne collector. The first such book written and photographed by a Singaporean, this generously illustrated, 240-page hardcover would make a beautiful and useful collectible for dedicated watch collectors.
Leveraging on Chong's standing as an important A. Lange & Söhne collector in his own right and as the founding moderator of TimeZone's A. Lange & Söhne forum, the book is an access-all-areas treatise. It provides an intimate insider's perspective on A. Lange & Söhne: its formative years, the rarefied line of watches classified as "Pour le Mérite", tales from connoisseurs who share anecdotes of their own journey into the horological world, and detailed technical descriptions of the watches, including the first documentation of the disassembly of a high-end watch equipped with a tourbillon with fusée-and-chain.
"A. Lange & Sohne: The Pour le Merite Collection" is limited to 1,110 copies in print, of which 902 copies are available for sale to collectors. For more information on how to get your copy, please contact the author here.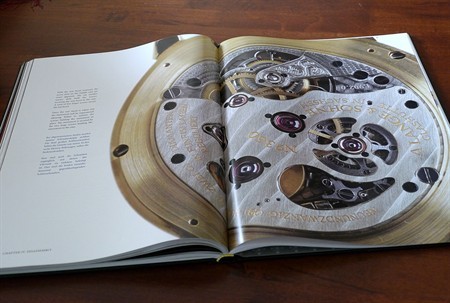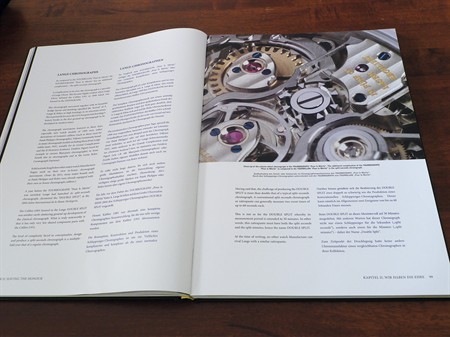 A. Lange & Sohne: The Pour le Merite Collection
Author: Peter Chong
ISBN-13: 978-981-08-8221-1
Hardcover: 240 pages + 200 high resolution original photographs
Very large tome, with detailed, never before published information and large, beautiful original photographs.
Publisher: PC+
Language: English & German (translation)
Product Dimensions: 29.7x42x5 cm (A3 closed, A2 open)
Deluxe Version:
Paper: 170gsm for the inside pages
Cover: Hardcover with linen texture casewrap (Pulplin RJ-PL 251 Black 128gsm) with hotstamping + 150 gsm
Artpaper with 4c printing for the jacket
Binding : Threadsewn
Regular Edition:
Paper: 150gsm for the inside pages
Cover: Hardcover with 150 gsm Artpaper with 4c printing for the case wrap
Binding : Threadsewn