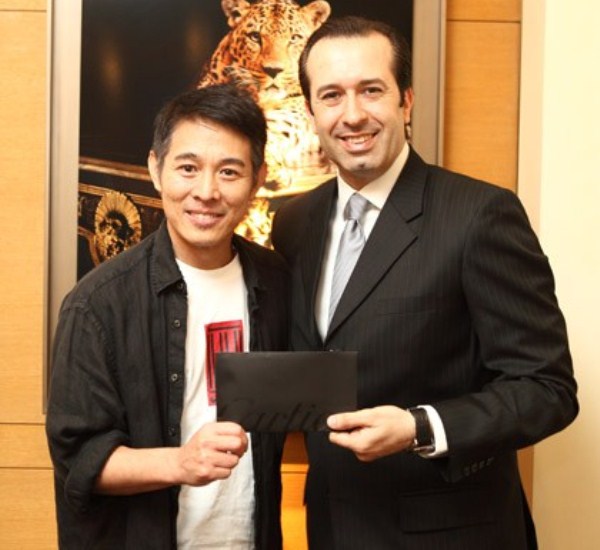 International movie star and martial arts icon Jet Li put in an appearance 18 August, 2009 at the Cartier boutique at Takashimaya Shopping Centre Ngee Ann City, Singapore to receive a cheque issued to his One Foundation.
The cheque is actually linked to Cartier's Loveday annual charity event (as we reported previously) and was presented to Li by Cartier Singapore and Malaysia Managing Director Christopher Kilaniotis.
"I want to thank Cartier again for their wonderfully kind and thoughtful contribution to the One Foundation. I think, in the philanthropic world, it is especially important to have leaders showcase a charitable heart and inspire others to follow, and I am very glad that Cartier has been leading by example.
"The Love Day program is a wonderful way to give, and we share Cartier's passion for helping children. With the donation raised, we will seek to better support children victims of the Sichuan Earthquake as well as education programs here in Singapore," said Li.
Swiss watchmaker and jeweler Cartier chose Li's One Foundation for the international Love charity campaign because, according to the brand "One Foundation understands that real love is one of the most sacred gifts a child deserves and through the foundation's four pillars of focus: education, health, environment and poverty."
Accordingly, Cartier Singapore and its valued customers raised SGD30,000 in Singapore and RM30,000 in Malaysia in order to continue this vision.