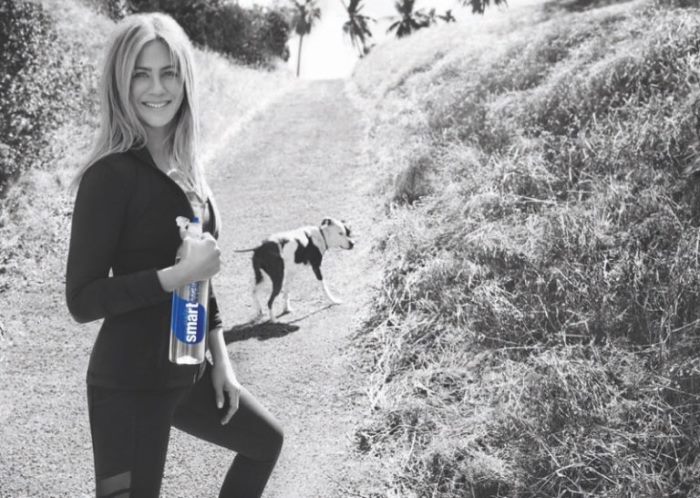 Jennifer Aniston stars in Smartwater 2017 advertising campaign
Jennifer Aniston is back in the spotlight with Smartwater's brand new campaign.The actress poses for photographer Tom Munro is a series of black and white images.
Shot on location in Los Angeles at the end of last year, the blonde goes from the red carpet to a dinner party and a late night appearance in the lustrous photos. Her dog Sophie, a pit bull-mix puppy, also appears in one of the shots where the 48-year-old star goes hiking. Makeup artist Gucci Westman gave Jennifer a natural-looking glow for the campaign.
—————————————————————-
JENNIFER ANISTON – SMARTWATER 2017 CAMPAIGN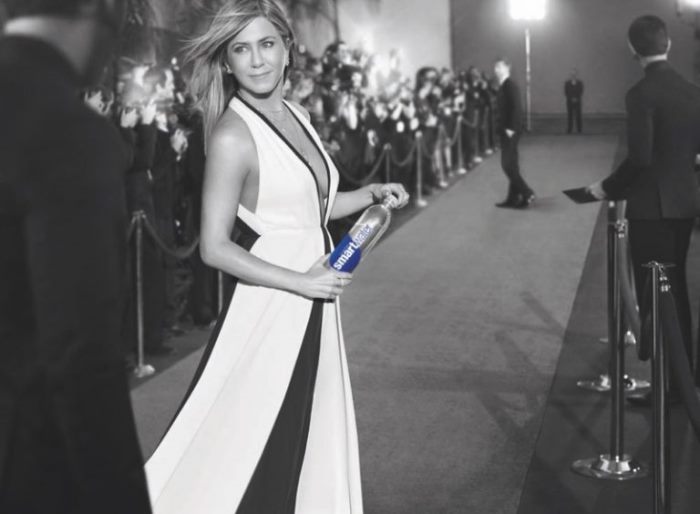 Even on the red carpet, Jennifer Aniston stays hydrated with Smartwater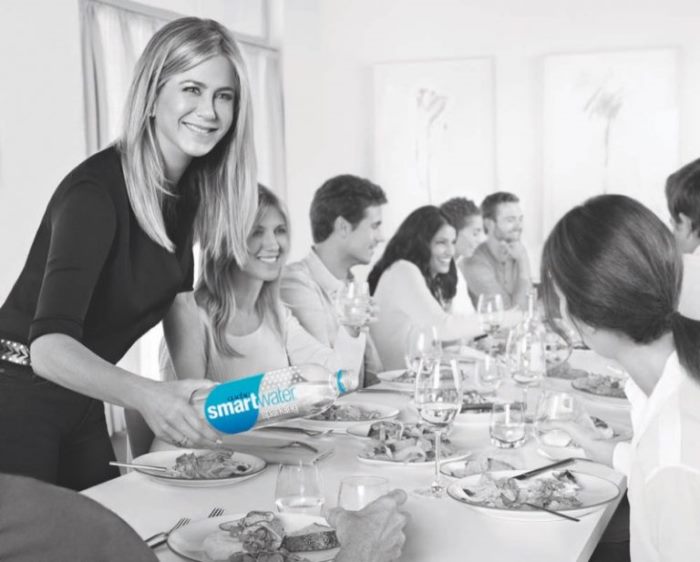 At a dinner party, Jennifer enjoys Smartwater sparkling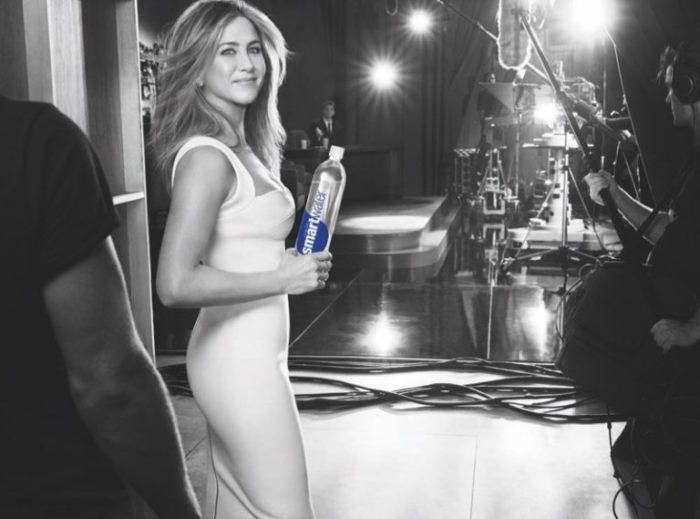 About to step on set, Jennifer Aniston stars in Smartwater campaign