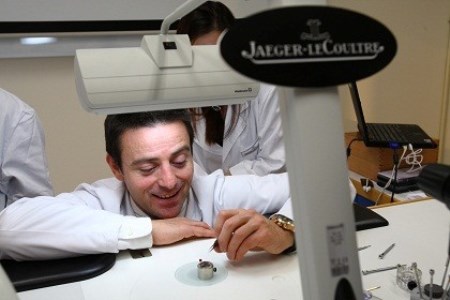 At the end of November Jaeger-LeCoultre held a series of watchmaking masterclasses for its guests and VIPs in Hong Kong.
Held at the Hong Kong Institute of Swiss Watchmaking, Jaeger-LeCoultre invited renowned watchmaker Franck Martin to teach the basic operation of a Jaeger-LeCoultre movement and how to dismantle and assemble a calibre.
The brand's practical training sessions – closely resembling the realities of the profession – offer experience working on the Jaeger-LeCoultre Calibre 822, Jaeger-LeCoultre Calibre 875 (with large date and 8-day power reserve) and a Jaeger-LeCoultre Calibre 751 which is equipped with a chronograph function.
Watchmaking week was held from November 24-30.