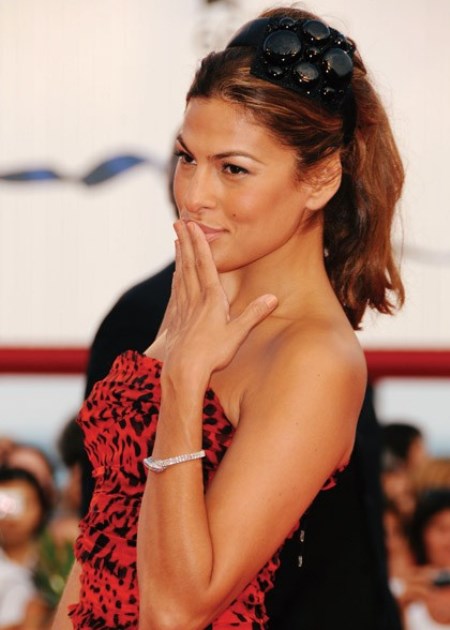 With the Venice International Film Festival already in full swing, we bring you an update on Jaeger-LeCoultre's continuing association with the world of motion pictures and the festival.
As a brand, Jaeger-LeCoultre is fond of weaving stories that pivot around their watches, as a means to convey the emotional power of time. It is this passion – and the historic links between filmmaking and mechanical innovation – that fuels Jaeger-LeCoultre's involvement in both the festival and on the big screen itself.
In 2009, the brand is celebrating the 80th birthday of one of its own stars: Calibre 101, the world's smallest mechanical movement. Eight watches (six of them unique) will be playing their parts in showcasing Calibre 101 during the festival, and you can see some of them here, on the wrists of actresses Eva Mendes and Svetlana Hodchenkova.
Margareth Madé wears a Reverso (she demonstrates its special properties in the picture) while Manuela Velasco can't take her eyes off her Master QP Squelette. Just for fun, try telling the actresses apart by identifying their watches.
Believe it or not, those really are watches Mendez and Hodchenkova are wearing, not simple bracelets. For a look at Jaeger-LeCoultre's amazing Calibre 101, please see our previous story.