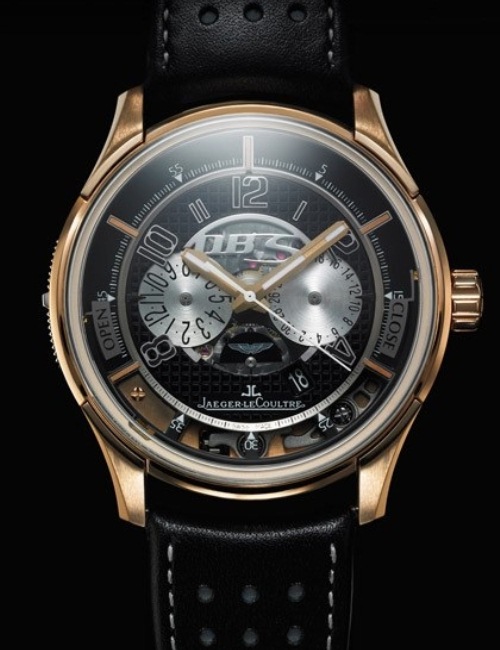 Swiss luxury watchmaker Jaeger-Lecoultre joins forces once again with Aston Martin to create a watch with unique properties. Built specifically for owners of the new Aston Martin DBS, the Jaeger-LeCoultre AMVOX 2 DBS Transponder is a fusion of handcrafted tradition and 21st century engineering.
Basically, the watch allows its wearer to lock and unlock his Aston Martin DBS with a mere push of the sapphire crystal (between 8 and 9 o'clock to open and 3 and 4 o'clock to close).
As with the previous AMVOX 2, this one is a chronograph with no pushpieces. Instead, the watch uses the sapphire crystal to activate the chronograph. In a remarkable marriage between the electrical and mechanical, this very same ingenious mechanism is used to activate the transponder.
The manufacture announced that the first working prototypes have been produced. Check back for news on the actual production watches.
It is worth noting that the timekeeping functions of the watch are totally mechanical while the transponder function is electronic (battery-powered). The transponder and the battery are housed as far as possible from the automatic mechanical movement.
In the case of the transponder, it is actually a 128mm antenna along the curve of the inner bezel. Compared with the version in the DBS key, this one weighs merely a few grams and is less than half its size, making the AMVOX 2 a triumph of miniaturization.
(Source: Watch Tribune)