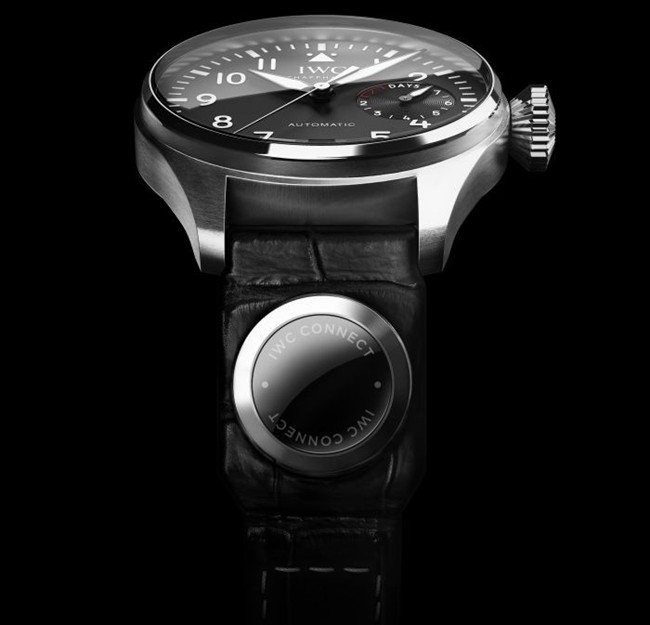 Continuing the its long tradition of engineering innovation, Swiss watch manufacturer, IWC Schaffhausen is announcing the launch of a new device – the IWC Connect. This intelligent tool, which will be embedded in the straps of mechanical timepieces from IWC, is designed to give wearers control over certain devices connected to the Internet of Things (IoT) and provide fully fledged activity tracking. The idea behind this new innovation is to enable owners of IWC timepieces to control their connected environment directly from the wrist while also maintaining the integrity of a handcrafted mechanical timepiece.
Engineered to be integrated into the straps of IWC sports watches, beginning with the Big Pilot's Watches, the IWC Connect answers the needs of discerning customers by providing a high-quality luxury design solution: it not only tracks the wearer's activities, but also allows them to interact with connected devices in their environment (IoT).
"Seeing that many of our customers and brand ambassadors are wearing connected devices alongside their IWC watches, we chose to work with a like-minded digital technology company to develop an elegant, aesthetically complementary solution that eliminates the need to have additional devices on the opposing wrist to your IWC…But, and this is essential, we do not touch our beautiful watches – an 'IWC' stays a mechanical handcrafted timepiece. We've engineered an intelligent design solution which perfectly integrates and underlines our product worlds." explains Georges Kern, CEO of IWC Schaffhausen.