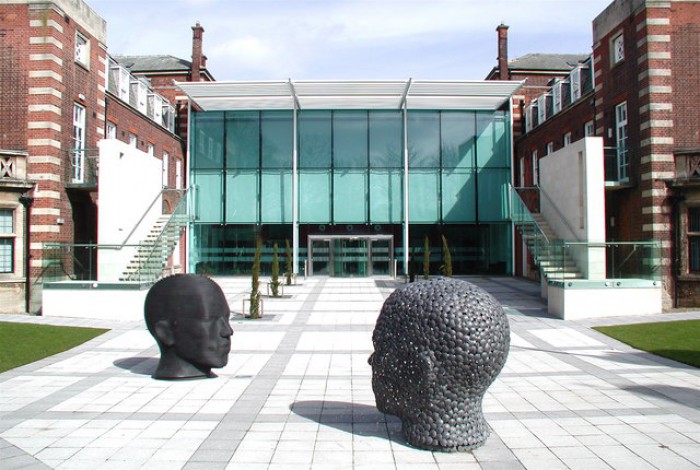 "Moving Matter" sculpture by Joseph Hillier at the University of Hull (Photo: Geograph)
The British university which boasts an alumni network including Muhtar Kent, the global CEO of The Coca-Cola Company, is now offering two part-time programmes in Singapore with local private education institute PSB Academy.
Last week, University of Hull, which today has over 20,000 students from more than 100 countries, officially launched its partnership with PSB Academy to deliver an Executive Master of Business Administration (EMBA) programme, as well as a Master of Science in Economics and Business, or MSc (Econ) programme.
Through this partnership, students are able to study locally, while drawing upon the expertise of the academic staff at Hull University Business School. They also have the option to study one of their modules in the UK. The institutions are gunning to accept the first intake for the programmes in June this year. The program will cost S$32,356.80 and will have four intakes each year in July, September, October and November.
The MS in Economics will equip students with economic skills relevant to business through the use of quantitative methods and the economic analysis of business data. Fees for the two-year program are S$26,964. Students have the option to complete a module on the UK's campus in Yorkshire at their own expense.
Hull University is accredited by AACSB International and AMBA.
In Singapore, Hull University Business School counts Chew Thiam Keng, CEO of Ezion Holdings, and Karen Kooi, CEO of local telco M1, among its notable alumni. CEO of Meranti Alliance Shipping, Sridev Mookerjea, as well as Chew Ban Seng, UOB Kay Hian's vice-president of equity sales, are also prominent alumni of Hull University Business School's MBA programme.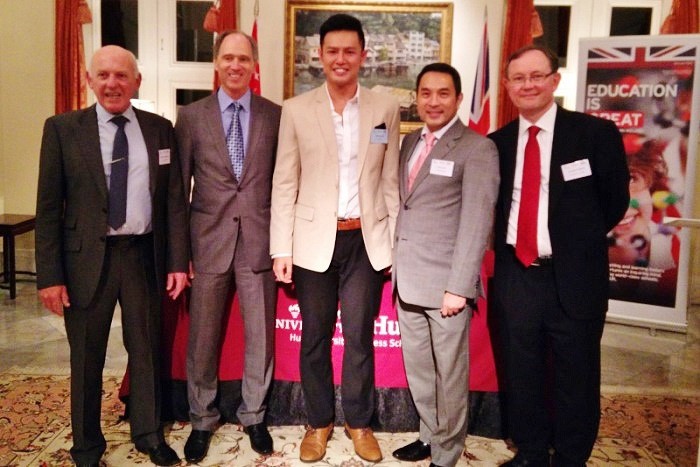 (L-R) Professor Steve Armstrong, director of Hull University Business School's EMBA programme; H.E. Scott Wightman CMG, British High Commissioner; Herbert Rafael Sim, Founder,CEO of WardrobeTrendsFashion; Evan Law, CEO of PSB Academy; Dr Jonathan Atkins, programme leader of Hull University Business School's MSc (Econ) programme.