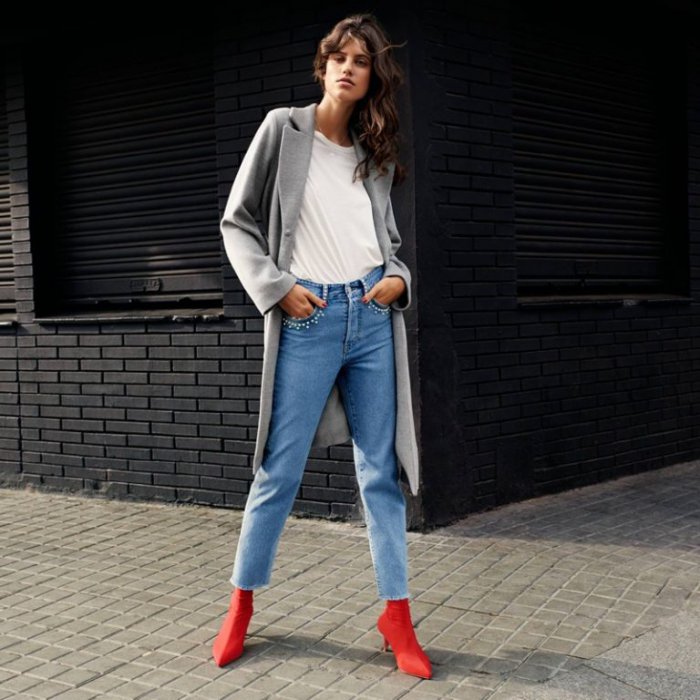 H&M Felted Coat, Top with Cap Sleeves and Vintage High Jeans
Denim is back in the forefront for H&M's most recent trend guide. Featuring a wide variety of jeans, the fashion brand spotlights new styles in a fashion shoot starring Antonina Petkovic.
Called 'Love Denim', the lookbook focuses on slim-cut jeans paired with knit sweaters and long coats. Accessorized with flats, sandals and studded handbags; these outfits are great for the autumn season.
——————————————————–
H&M FALL 2017 DENIM LOOKBOOK
H&M Fine-Knit Sweater, Jacquard-Patterned Dress, Skinny Regular Ankle Jeans, Low-Heeled Pumpsand Handbag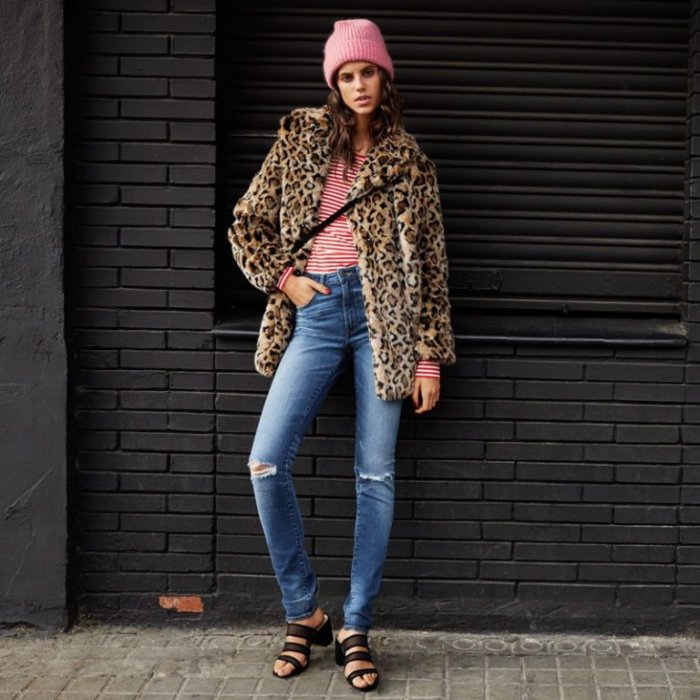 H&M Faux Fur Jacket, Long-Sleeved Jersey Top, Skinny High Waist Jeans, Mohair-Blend Beanieand Suede Shoulder Bag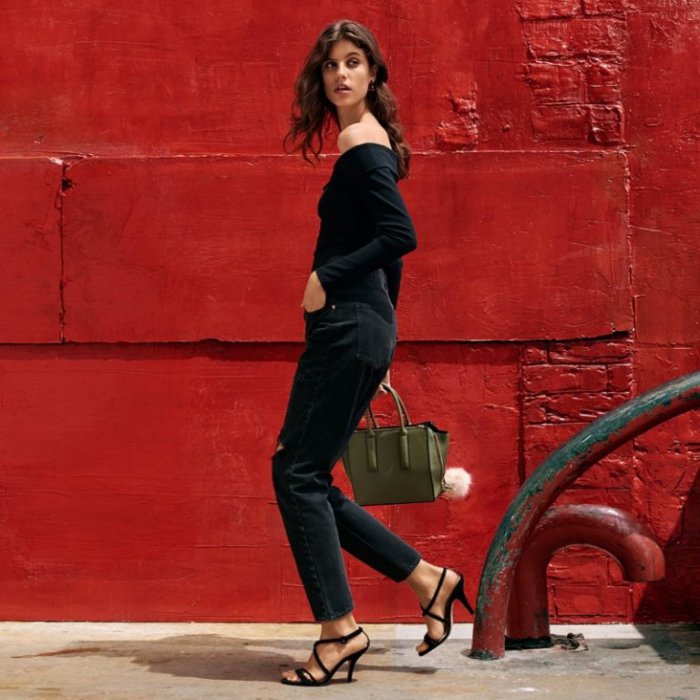 H&M Crêped Off-the-Shoulder Top, Boyfriend Low Ripped Jeans, Suede Sandals and Handbag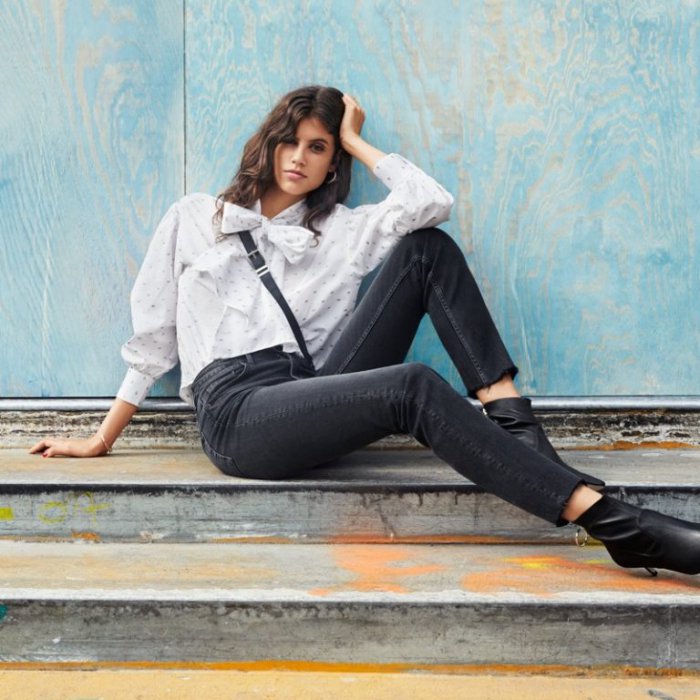 H&M Puffed Blouse and Straight High Ankle Jeans
H&M Crinkled Chiffon Blouse and Knee-Length Denim Skirt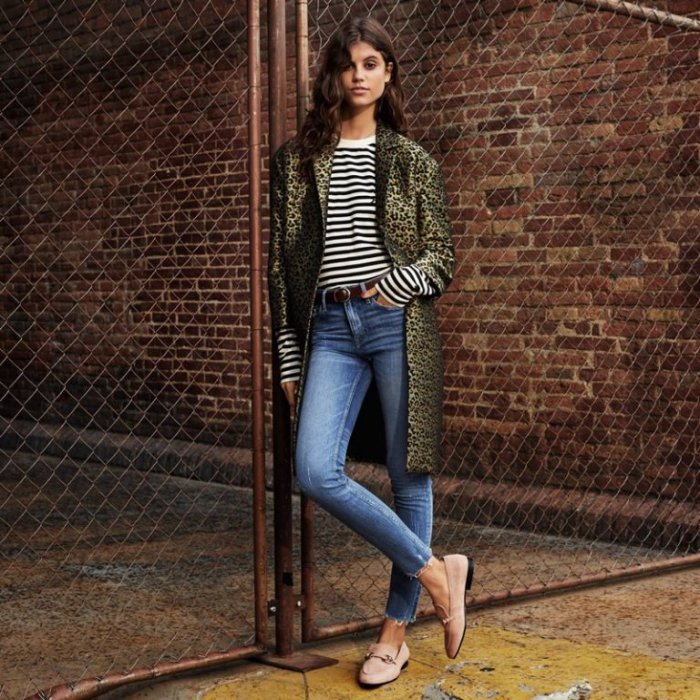 H&M Jacquard-Weave Coat, Long-Sleeved Top, Skinny Regular Ankle Jeans and Loafers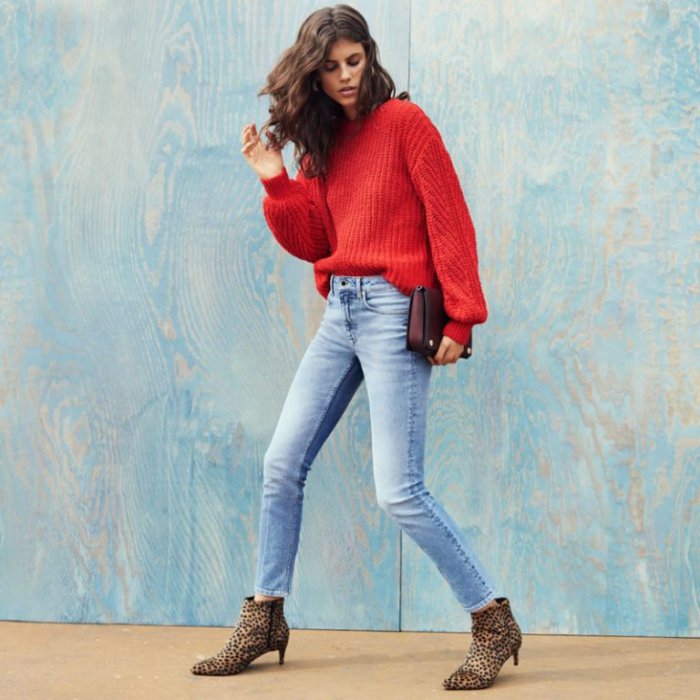 H&M Loose-Knit Sweater, Skinny High Ankle Jeans and Bag