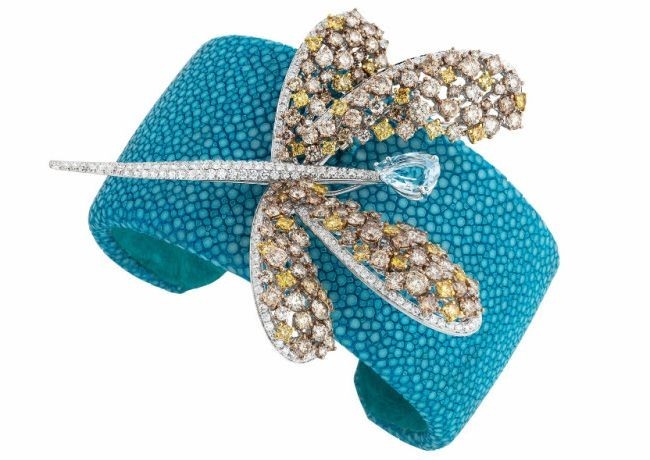 Who can say no to jewelry that can pull double duty? Think tiaras and necklaces that can be detached and worn as pendants and brooches. Italian jeweler Damiani takes a contemporary approach to this art form art.
The range of cuffs from the Animalia Collection features mutli-colored galuchat pieces that come with animal baubles like a gecko, fish, owl and dragonfly that are made of fancy colored diamonds. These animals could be detached and worn as brooches or  pendants.
Only the owl and dragonfly pieces are available at the brand's boutiques here for now, and they could be yours if you have $91,420 and $122,600 to spare for the dragonfly and owl designs respectively.