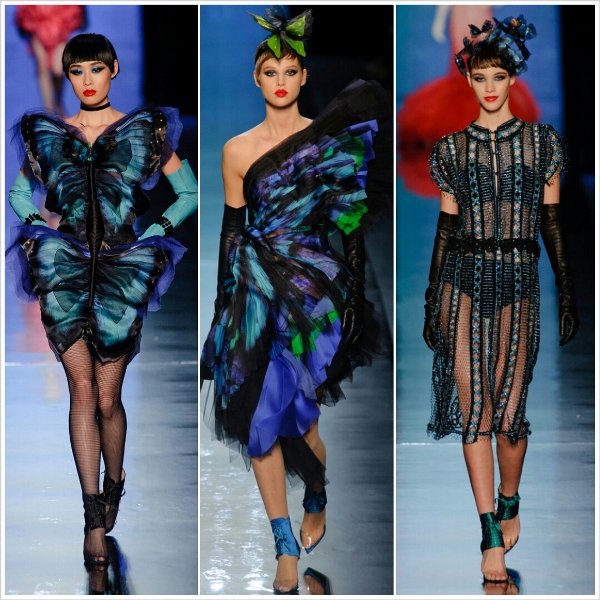 Inducing a couture spell deep into a butterfly coma, some of Jean Paul Gaultier's pieces will undoubtedly hit the red carpet on Hollywood's A-list, while others are probably best suited for Lady Gaga or Nicki Minaj.
Heavy on theatrics, oversize headpieces, & butterfly motifs which fluttered gorgeously throughout this burlesque-themed show, Gaultier, appointed make-up artist Lloyd Simmonds to create a light and pigmented beauty look, pairing a metallic blue eyelid with a lacquered red lip.
Photo Credits: IMAXtree.