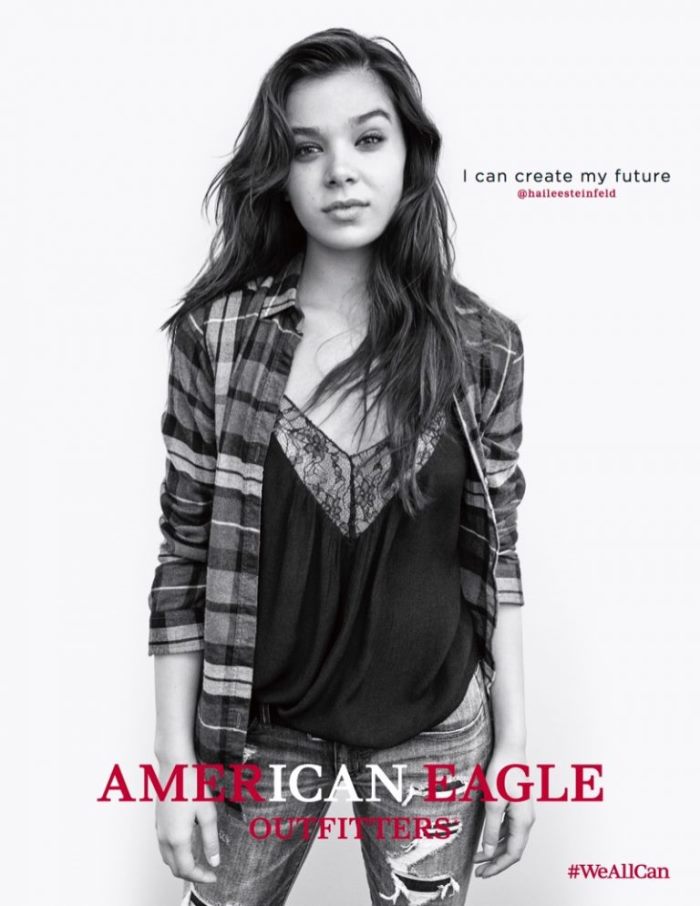 Hailee Steinfeld stars in American Eagle Outfitters' fall 2016 advertising campaign
American Eagle Outfitters taps stars from the Millennial generation for its fall 2016 campaign. Called #WeAllCan, the advertisements feature actress and singer Hailee Steinfeld, model Xiao Wen Ju, 'Blackish' star Yara Shahidi and more.
Photographed by Cass Bird and styled by Sara Moonves, the black and white images spotlight the new season styles including bomber jackets and graphic t-shirts. Made with creative direction by Laird + Partners, in addition to the print campaign there is also a series of videos showing the campaign stars sharing personal statements. Using the slogan: "I Can", talent can be heard saying "I Can Create My Future", "I Can Be Heard" and more positive affirmations.
———————————————————————
AMERICAN EAGLE OUTFITTERS #WEALLCAN FALL 2016 CAMPAIGN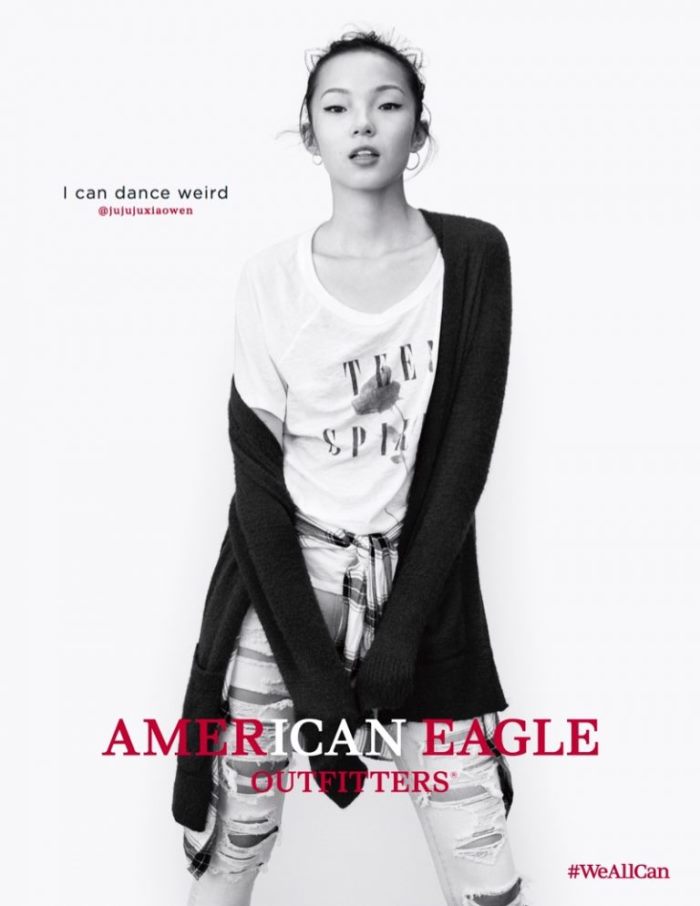 Xiao Wen Ju stars in American Eagle Outfitters' fall 2016 campaign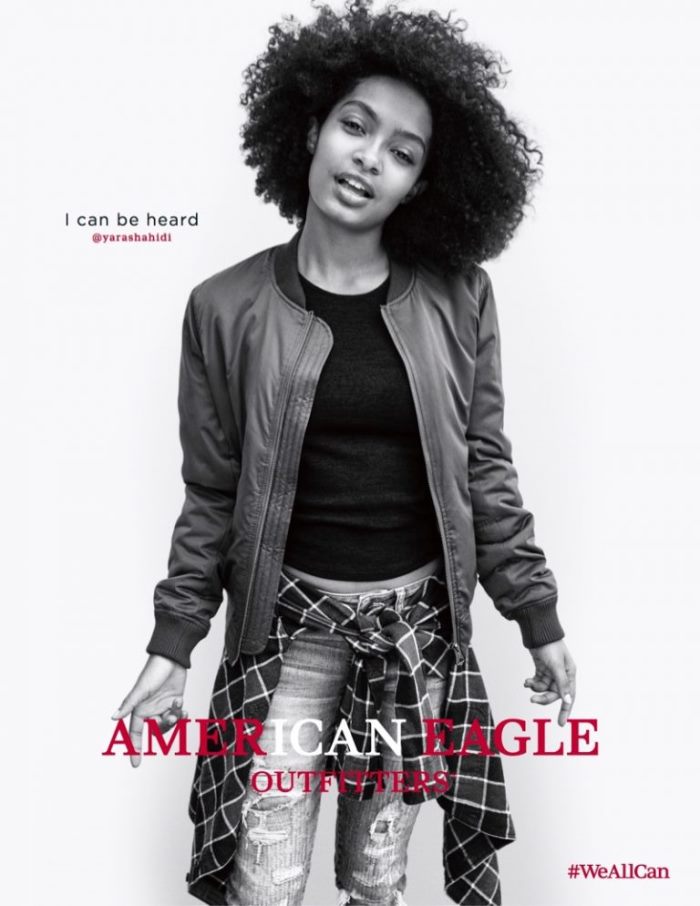 Yara Shahidi stars in American Eagle Outfitters' fall 2016 #WeAllCan campaign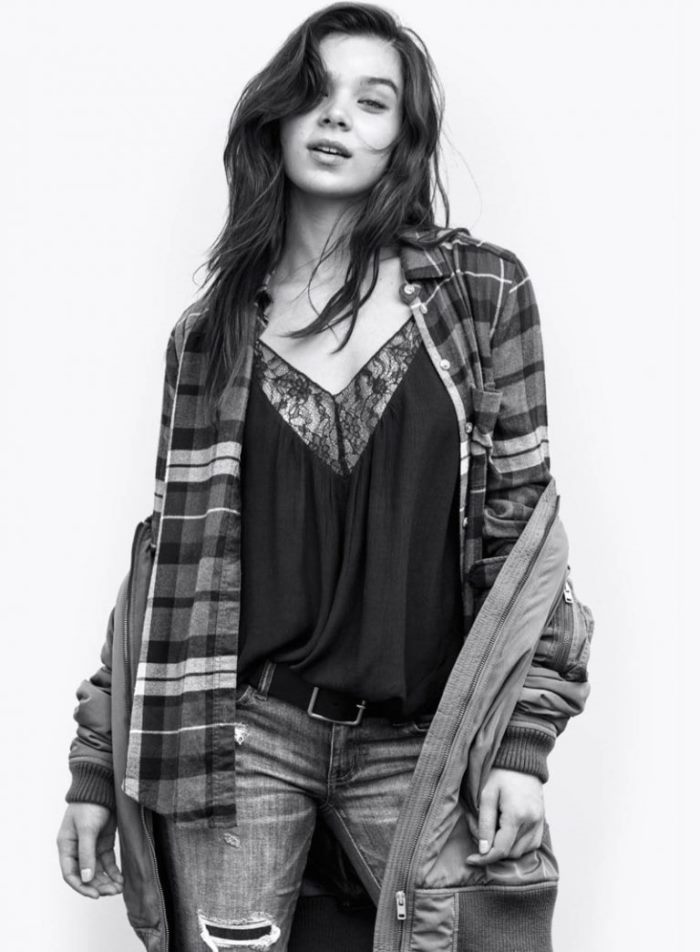 Hailee Steinfeld wears a plaid top, camisole top and denim in American Eagle Outfitters' fall 2016 campaign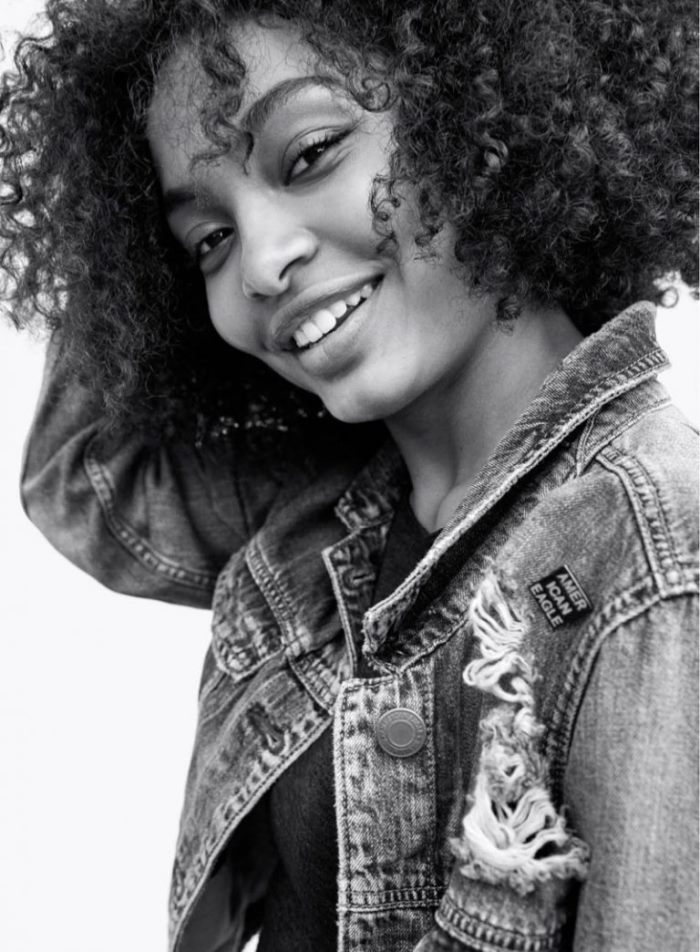 Yara Shahidi wears denim jacket in American Eagle Outfitters' fall 2016 campaign