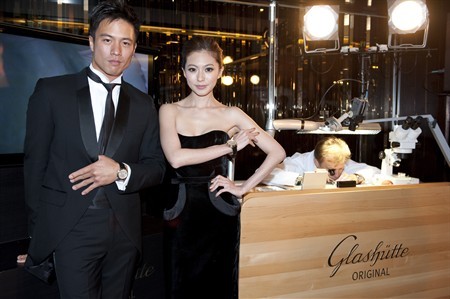 Andy On and Race Wong present Senator Diary timekeepers
Glashütte Original held a press conference to celebrate the arrival of the first Senator Diary timekeepers in Hong Kong on July 14. As the world's first mechanical timekeeper with the ability to set an alarm up to 30 days ahead of time, Senator Diary combines the Caliber 100-03 with a new diary appointment module for a total of 600 components, resulting in the magnificent in-house manufactured Glashütte Original Caliber 100-13.
VP Sales of Glashütte Original Dieter Pachner gave an exclusive presentation of Senator Diary to a room of media representations from Hong Kong and China while local celebrities Andy On and Race Wong took turns modeling Senator Diary and other Glashütte Original pieces.
Available in stainless steel, rose gold and white gold, Senator Diary is equipped with a Nubuk leather strap, boasting an elegant exterior alongside technical triumph.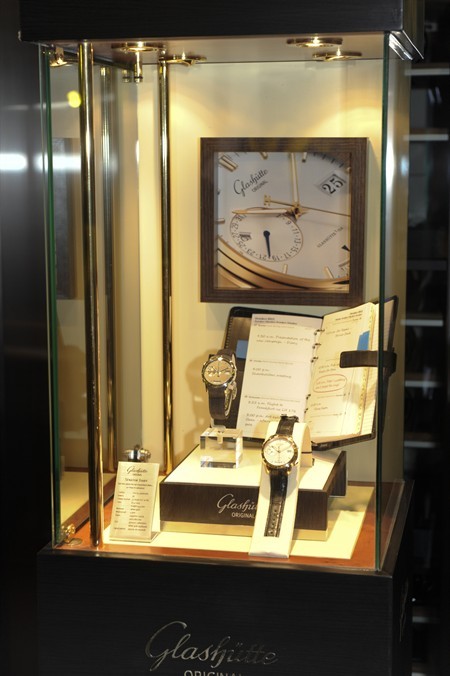 Glashütte Original Senator Diary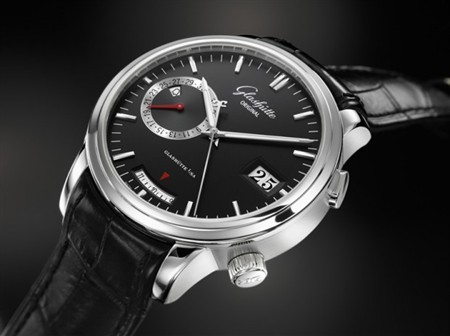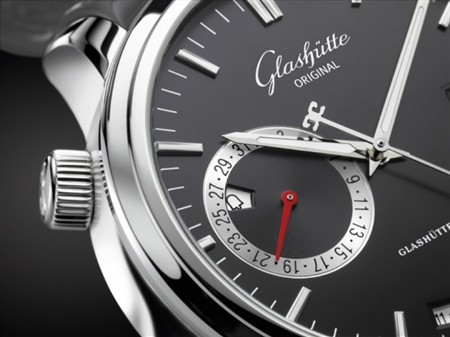 Dieter Pachner demonstrates how to set the alarm with Senator Diary
(L-R) Jimmy Tang, Chairman of Prince Jewellery & Watch Co; Joseph Chu, Executive Director of Prince Jewellery & Watch Co.; Dieter Pachner, VP Sales of Glashütte Original; Elaine Poon, VP HK & Macau of Glashütte Original