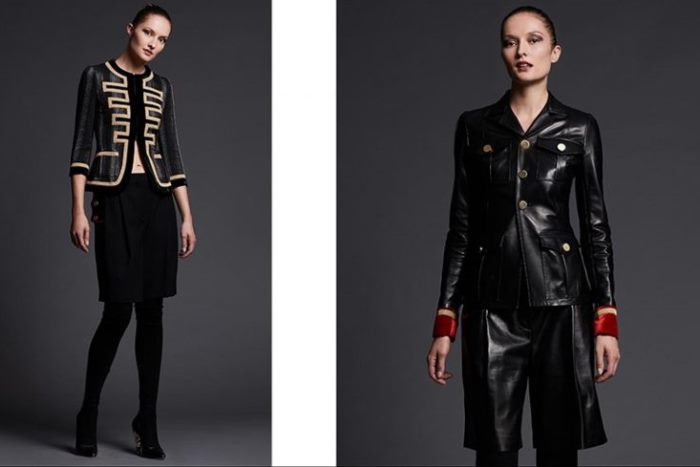 (Left) Givenchy 3/4-Sleeve Metallic-Striped Military Jacket, Tab-Waist Shorts W/Contrast Piping and Podium Suede Enamel-Heel Over-The-Knee Boot (Right) Givenchy Leather Jacket w/ Velvet Cuffs and Long Leather Shorts
Givenchy's eclectic fall 2016 collection makes a statement as it arrives at Bergdorf Goodman. The luxury retailer unveils a lookbook featuring some of the new season's best pieces.
Designer Riccardo Tisci took inspiration from the ancient Egyptians and Victorian regality for autumn. From military inspired jackets to chiffon dresses and leather boots, these styles are absolute must-haves.
See more from Givenchy's fall collection below and shop more at BergdorfGoodman.com.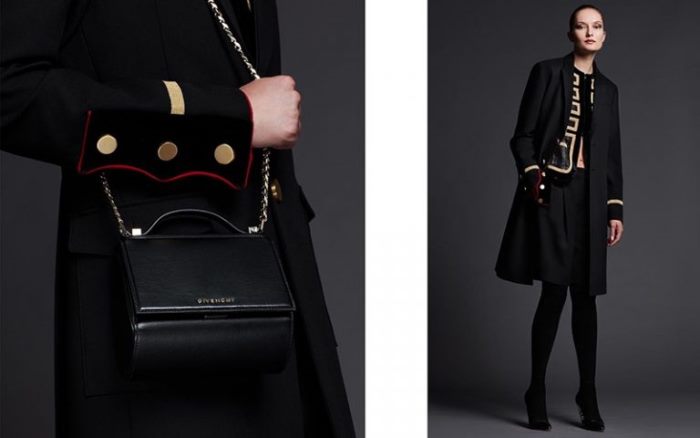 (Left) Givenchy Pandora Box Mini Palma Crossbody Bag (Right) Givenchy Two-Button Long Military Coat, 3/4-Sleeve Metallic-Striped Military Jacket, Tab-Waist Shorts W/Contrast Piping and Podium Suede Enamel-Heel Over-The-Knee Boot
(Left) Givenchy Printed One-Button Cady Blazer, Printed Cady Straight Leg Cropped Pants and Iron Line Basketweave Leather Boot (Right) Givenchy Devon Leather Low-Top Sneaker
(Left) Givenchy Mink Fur & Rubber Slide Sandal (Middle) Givenchy Long-Sleeve Floral-Print Chiffon Dress and Iron Line Basketweave Leather Boot (Right) Givenchy Cambridge Studded Platform Loafer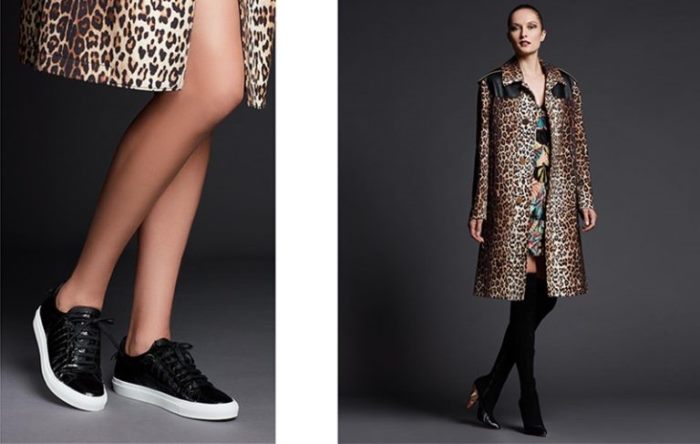 (Left) Givenchy Croc-Embossed Low-Top Sneaker (Right) Givenchy Oversized Leopard-Print Wool Coat, Sleeveless Optical Wings Print Sheath Dress and Podium Suede Enamel-Heel Over-The-Knee Boot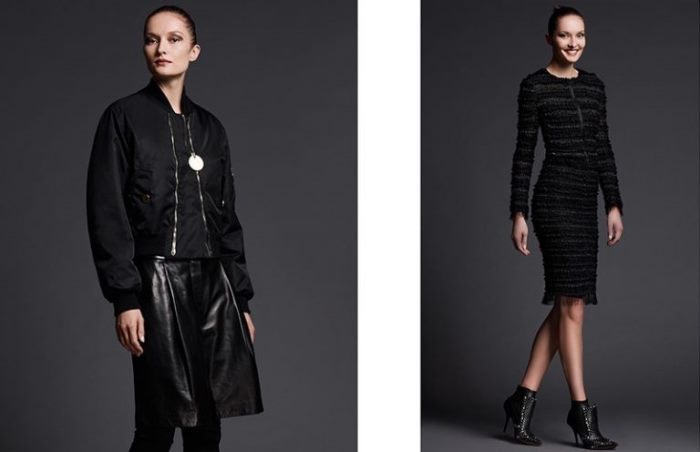 (Left) Givenchy Zip-Front Nylon Bomber Jacket and Long Leather Shorts (Right) Givenchy Micro-Ruffle Embroidered Jacket and Iron Line Basketweave Leather Boot