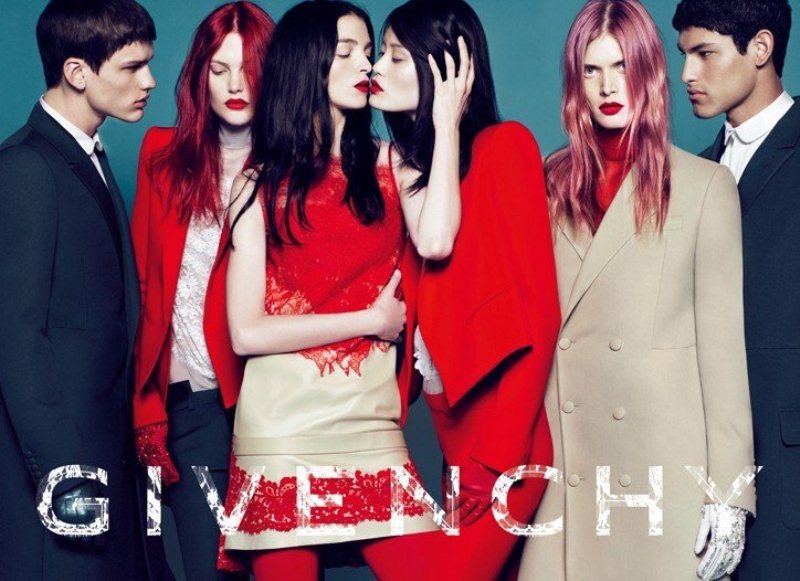 Photographed by Mert & Marcus once more, Givenchy is the first major fashion house to reveal their upcoming fall 2010 campaign.
Creating a world where Riccardo Tisci's menswear and womenswear can co-exist, the season features a special campaign moment with the debut of the designer's former fit model, Lea Tisci, who happens to be a transsexual.
Appearing alongside Mariacarla Boscono, Malgosia Bela, Catherine McNeil, Simon Nessman, Jonathan Marquez and Paolo Rolden, Lea rounds out a wonderfully diverse cast that is sure to be remembered for quite the inspiring campaign.
(Source: WWD)