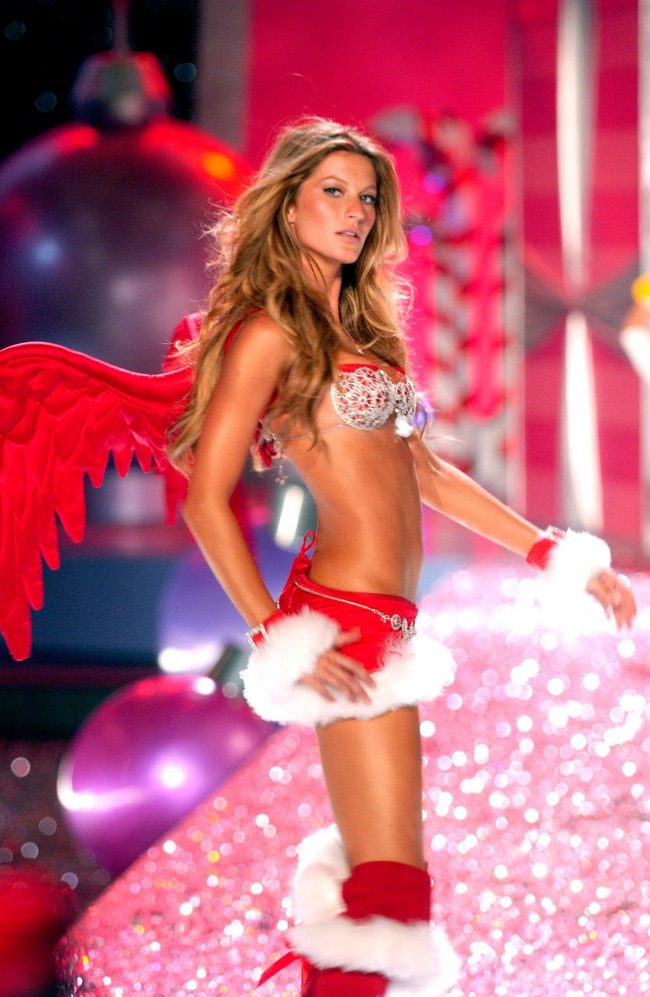 Gisele Bundchen on Victoria's Secret Fashion Show 2005 Runway. (Photo: Fashionstock / Shutterstock.com)
Will she or won't she? It has been a question debated since the news broke that Gisele was retiring from the catwalk. And in a recent interview with Brazilian newspaper, 'Folha de Sao Paulo' (via E! Online), it looks like Gisele definitely is.
She told the paper, "Automatically my body tells me if what I do is worth it, and it asked to stop…I respect my body, it's a privilege to be able to stop." Although, Gisele may no long be seen on the runway, that does not mean she will retire from photo shoots.
Her recent Vivara Jewelry campaign images prove she is in top shape.