Gisele Bundchen goes topless in Givenchy Jeans 2016 campaign
Givenchy Jeans' latest campaign stars yet another supermodel. As with previous seasons, Gisele Bundchen goes topless in the Italian luxury brand's advertisements. Past stars include Irina Shayk and Candice Swanepoel.
Photographed in black and white by Luigi & Iango, the Brazilian beauty poses alongside Cauã Reymond in slim-fit denim.
In each shot, Gisele goes sans a t-shirt with denim featuring leather details and stars on the back pockets. The pair was styled by Carine Roitfeld with art direction by Studio 191. Luigi Murenu worked on Gisele's wavy tresses with makeup by Georgi Sandev.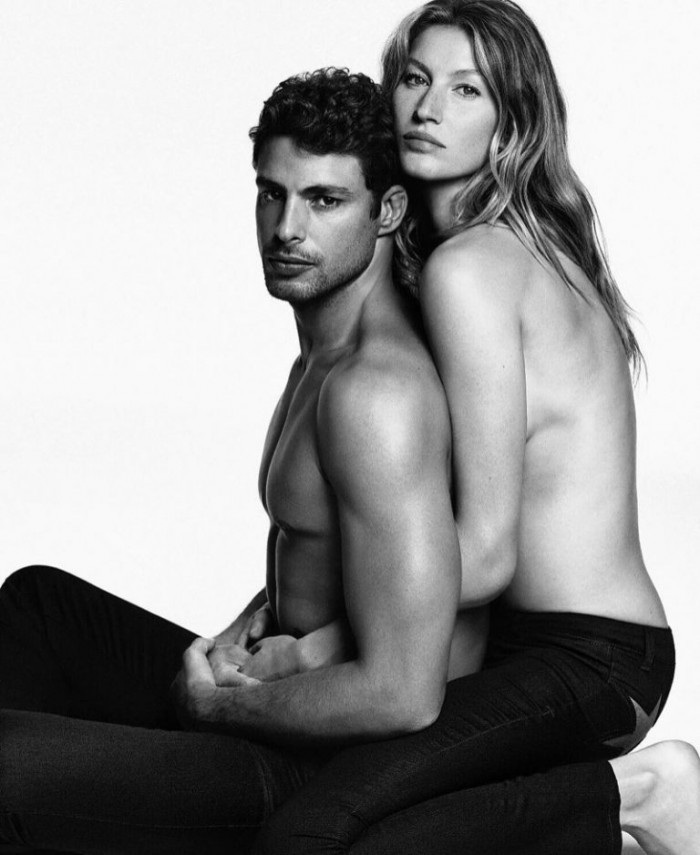 Gisele Bundchen gets up close and personal with Cauã Reymond in Givenchy's 2016 campaign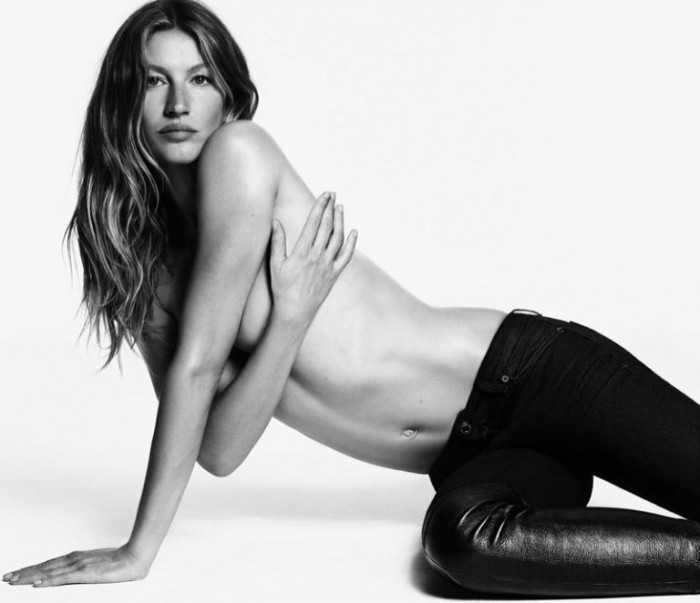 Gisele Bundchen wears form-fitting denim in Givenchy Jeans campaign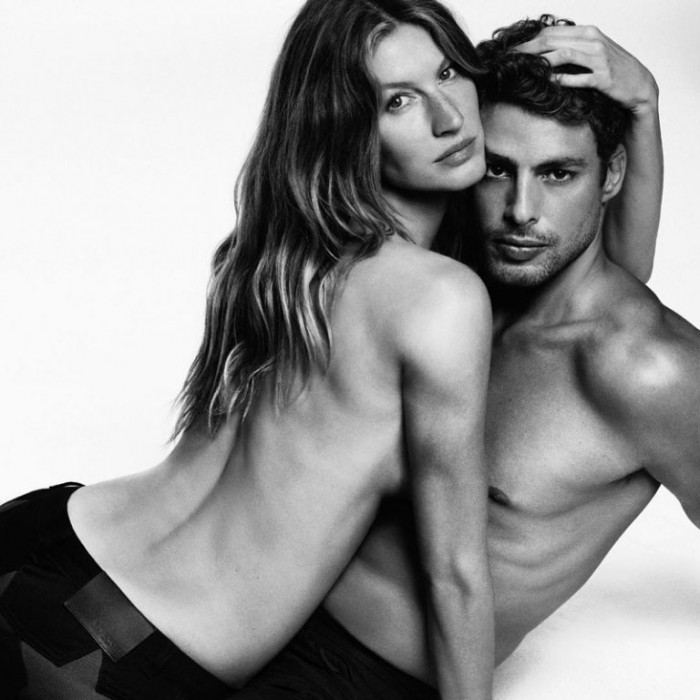 Gisele Bundchen poses in Givenchy Jeans 2016 campaign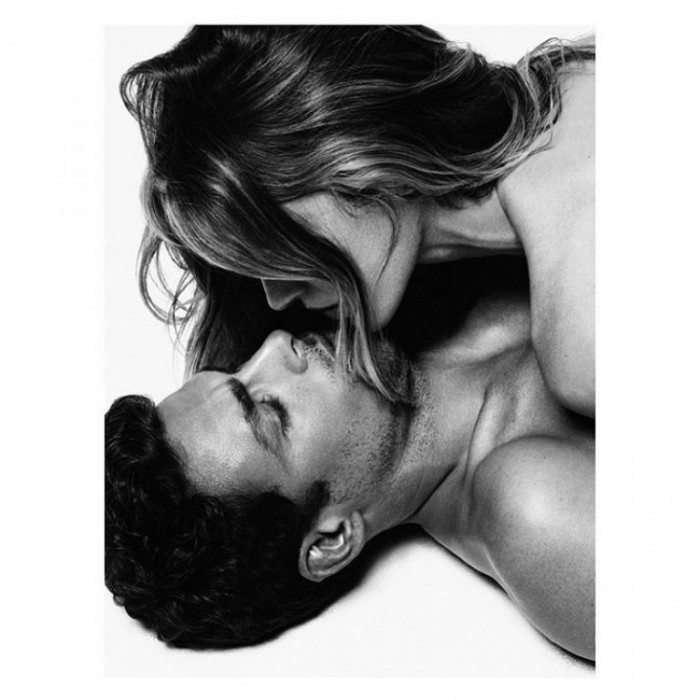 Gisele Bundchen and Cauã Reymond behind the scenes on Givenchy Jeans campaign shoot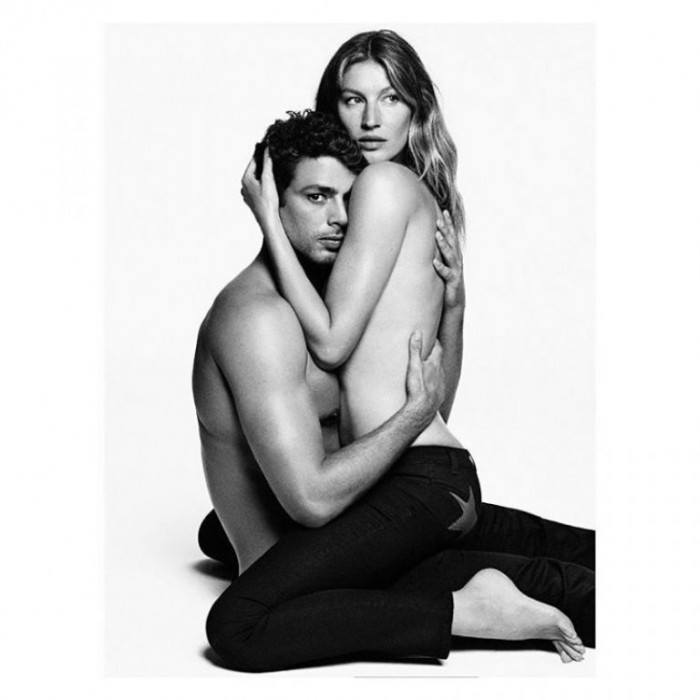 Gisele Bundchen and Cauã Reymond behind the scenes on Givenchy Jeans campaign shoot