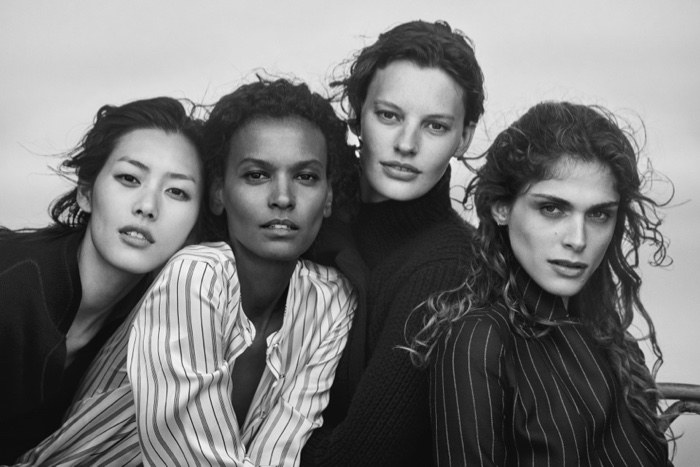 Liu Wen, Liya Kebede, Amanda Murphy and Elisa Sednaoui star in Giorgio Armani New Normal fall-winter 2016 campaign
For fall-winter 2016, Giorgio Armani's 'New Normal' campaign focuses on global beauty. The Italian designer taps a diverse cast of top models including Liu Wen, Liya Kebede, Elisa Sednaoui and Amanda Murphy.
Photographed by Peter Lindbergh in France's Plage du Touquet, the black and white images have a cinematic vibe. The New Normal collection spotlights classic garments featuring the signature Armani aesthetic including tailored suiting, elegant shirting and knit sweaters.
"I wanted to show different types of beauty, without barriers – four young women who experience the present in their own ways," Armani says about the campaign. "With my style, I have always wanted to communicate the idea of concrete, real elegance, and this campaign renews this message with a sense of absolute modernity."
—————————————————–
GIORGIO ARMANI 'NEW NORMAL' FALL/WINTER 2016 CAMPAIGN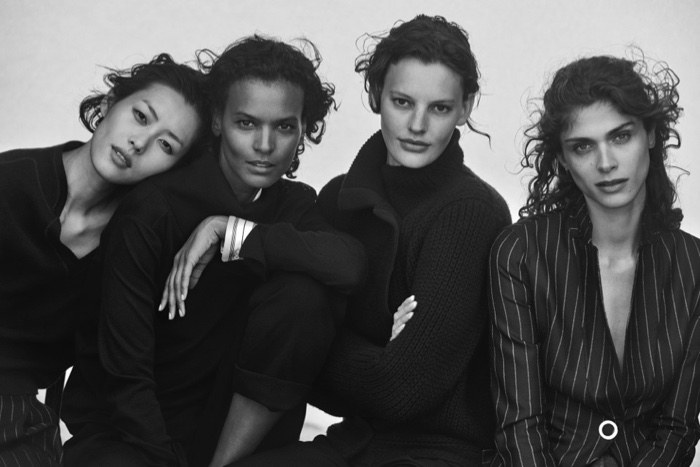 Giorgio Armani unveils fall-winter 2016 New Normal campaign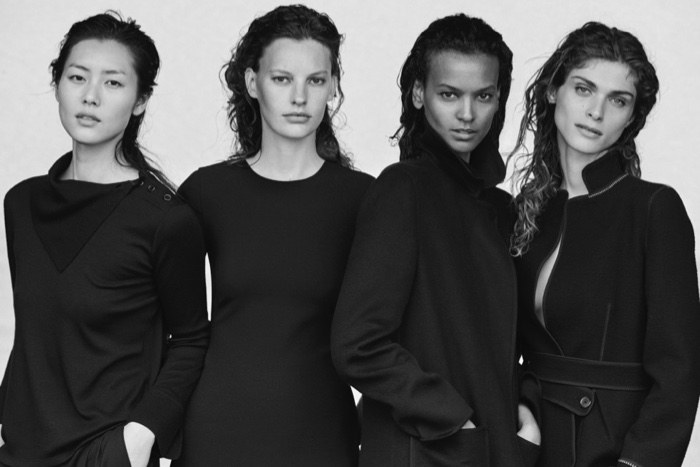 Peter Lindbergh photographs Giorgio Armani New Normal fall-winter 2016 campaign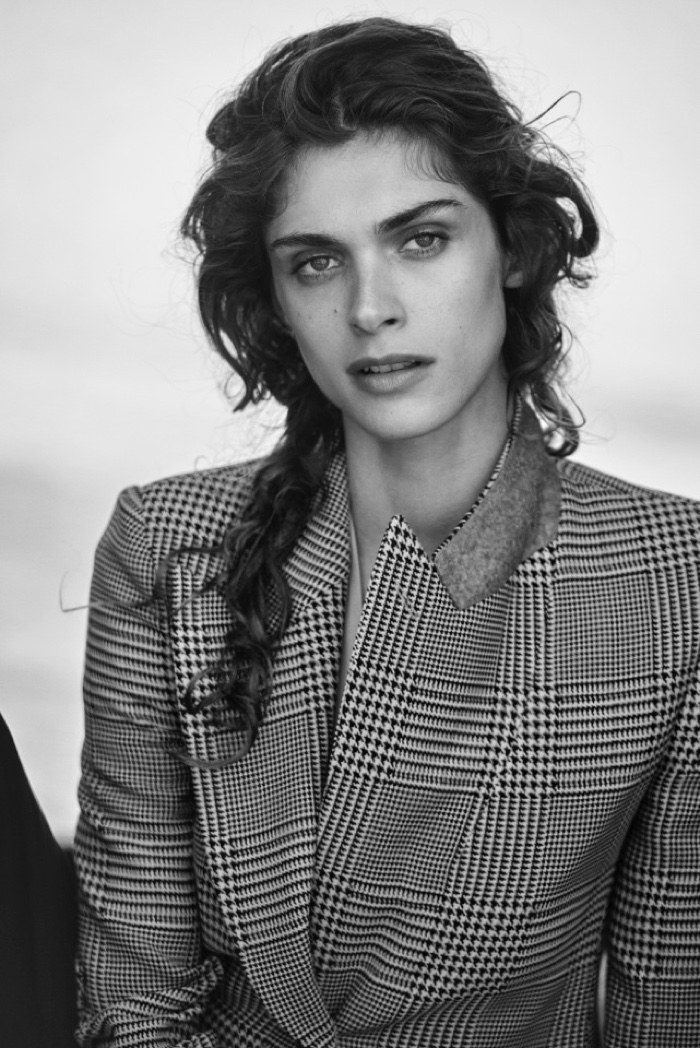 Elisa Sednaoui gets her closeup in Giorgio Armani's New Normal campaign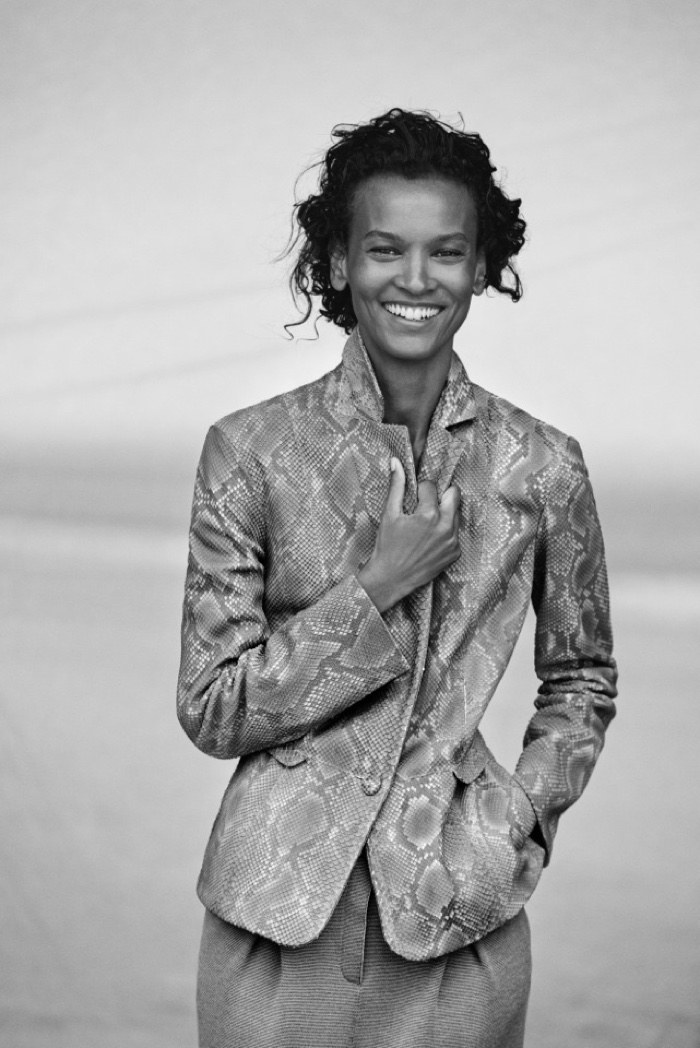 Liya Kebede is all smiles in a suit jacket and trousers from Giorgio Armani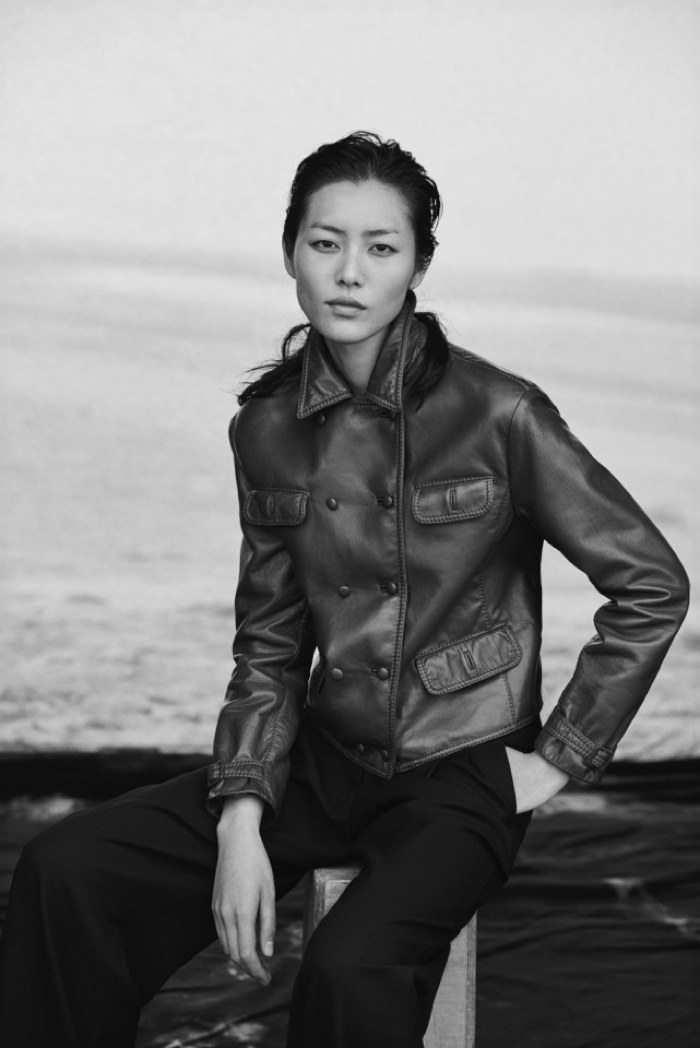 Liu Wen poses in a leather jacket for Giorgio Armani's New Normal campaign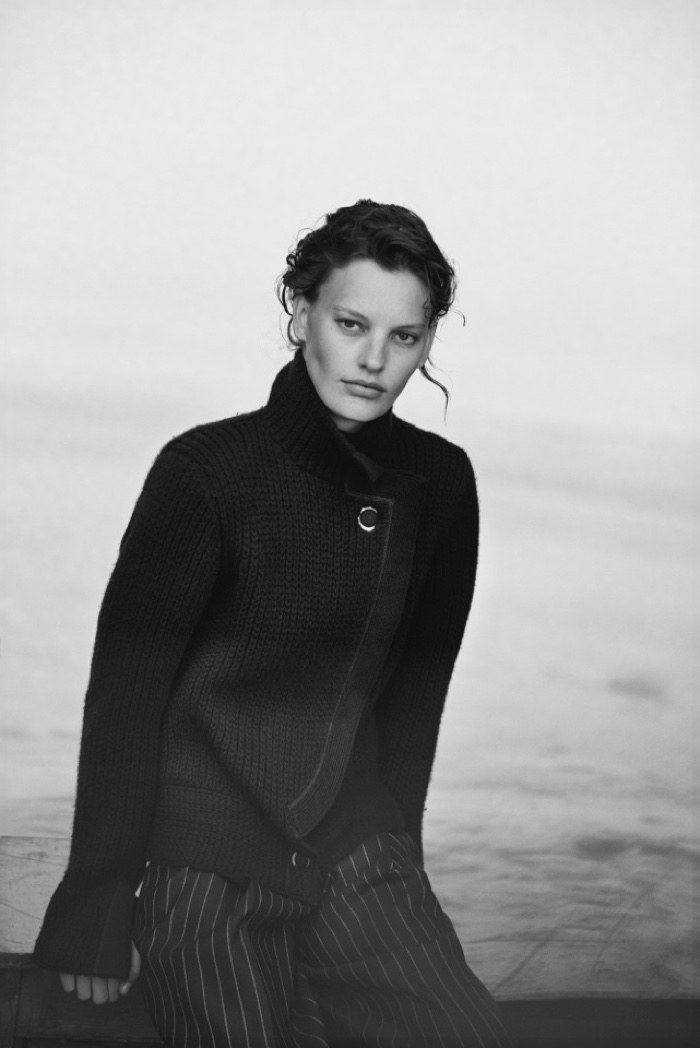 Amanda Murphy wears a long coat in Giorgio Armani's New Normal campaign